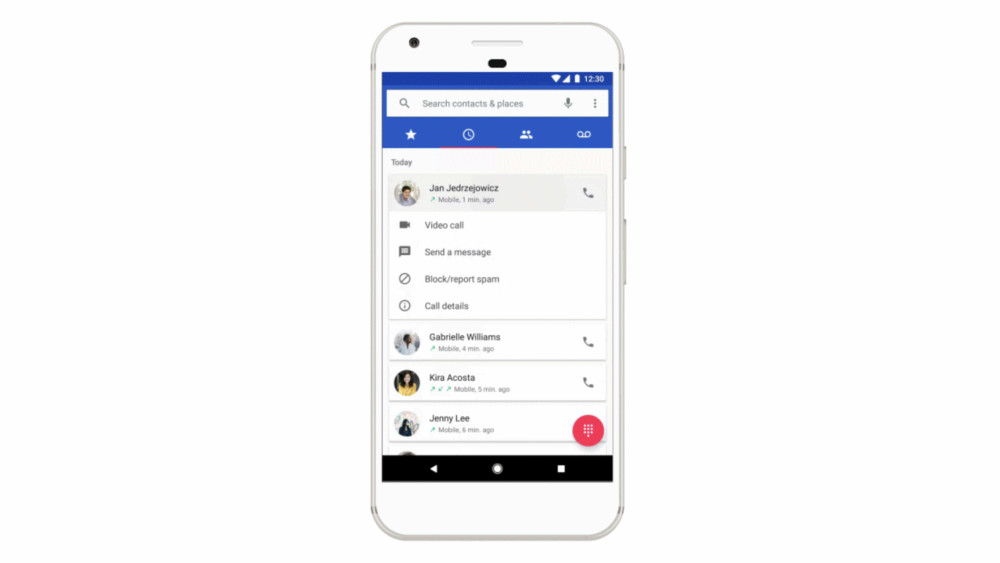 Google has simplified the way you make video calls with your family and friends. Google is implementing native video calling via Google Duo straight from the Phone, Contacts, and Android Messages apps. Starting today the update will start to roll out integrated video calling to first-generation Pixel, Android One, and Nexus devices, and it will also be available on Pixel 2 phones. Google also mentioned that it will add the ability to upgrade a voice call to a video call later this year.
For the Google Phone app, the option to make a video call will appear in call history and search. In Google Contacts app, the option to make a Duo video call will surface next to your contact's name. And in the Google Messages app, you can begin a video chat directly from the conversation screen.
Google is also said to be working with carrier and device partners to bring this experience to more Android devices over time. Google says that if a video chat is taking place between two handsets supporting ViLTE (Video over LTE), the video will be carried over the latter rather than through Duo.