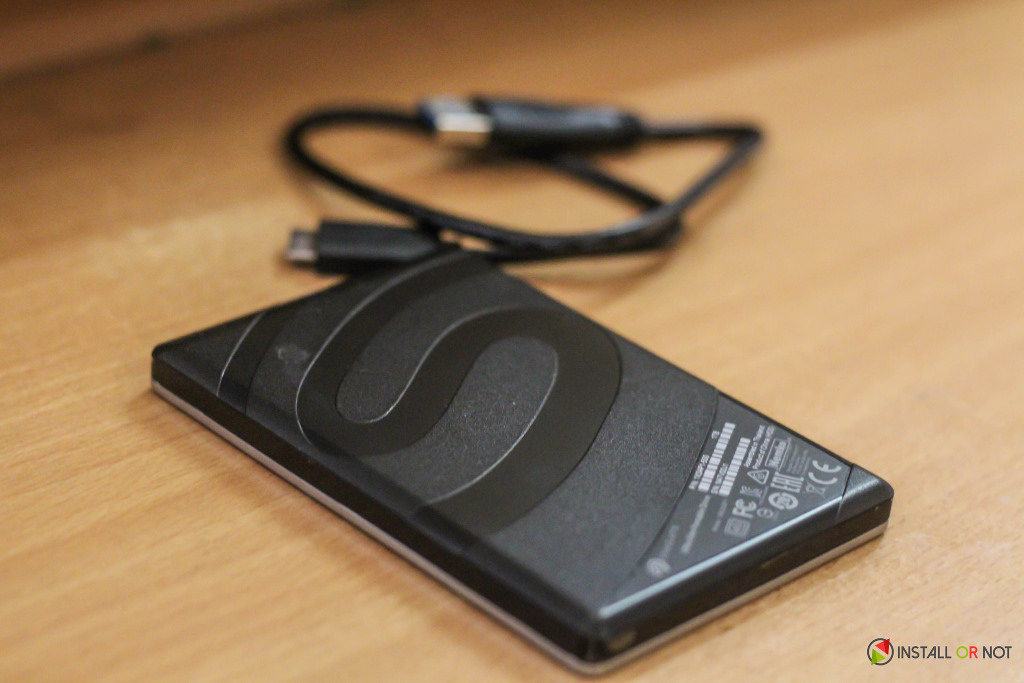 Seagate being one of the popular external hard drive manufacturer globally had launched its slimmest hard drive called the Seagate Backup Plus Ultra Slim. Going by the name, it surely features a slim profile but along with that it comes with other benefits as well.
The ultimate thin and lightweight experience provided by this hard drive packs in about 136 grams of weight. The hard drive comes in two color variants – Platinum (as seen in the pictures) and Gold with 1TB and 2TB storage options. The overall look of the hard drive is different giving it an eye glare for absolutely no reason. The hard drive feels sturdy with no cranky build.
Salient Features
It connects seamlessly to any PC, laptop and even Android smartphones. Tried with Windows 10, Mac OS 10.11.6 El Capitan the hard drive was easy to connect and was ready in a jiffy. It connects via a USB 3.0 port and can be formatted as per needs depending upon the operating system being used by the consumer. Out of the box, it was NTFS partitioned which is read only for Mac OS running machines.
The Seagate Backup Plus Ultra Slim drive comes with 200GB cloud storage for two years powered by OneDrive from Microsoft. The hard drive comes with 3 years warranty which is where I personally feel Seagate should really work upon. Seagate really needs to expand it's after sales service network with more focus on consumers rather than just hitting the sales mark.
Performance Tests
Our views about Seagate Backup Plus Ultra Slim
Being it for a student or a business professional, Seagate Backup Plus Ultra Slim is a mobile device which no one would even mind carrying along. It would be better if you buy a protective case for keeping the hard drive as it won't handle shock or water damage.
The hard drive is available for ₹5,801 from Amazon.in for the 1TB variant whereas the 2TB one costs ₹8,490. Comparing it with other 1TB options WD My Passport Ultra, WD Elements or the Seagate Backup Plus Ultra itself, there is a price difference of approximately 1k. For what we believe hard drive should be reliable rather than being fancy though slim profile adds up to its mobility. Overall design is different, good buy but not great.
[easyreview title="Install or Not Scorecard" cat1title="Hardware" cat1detail="" cat1rating="4.0″ cat2title="Performance" cat2detail="" cat2rating="4.0″ cat3title="Design" cat3detail="" cat3rating="4.5″ cat4title="Value for Money" cat4detail="" cat4rating="3.5″]