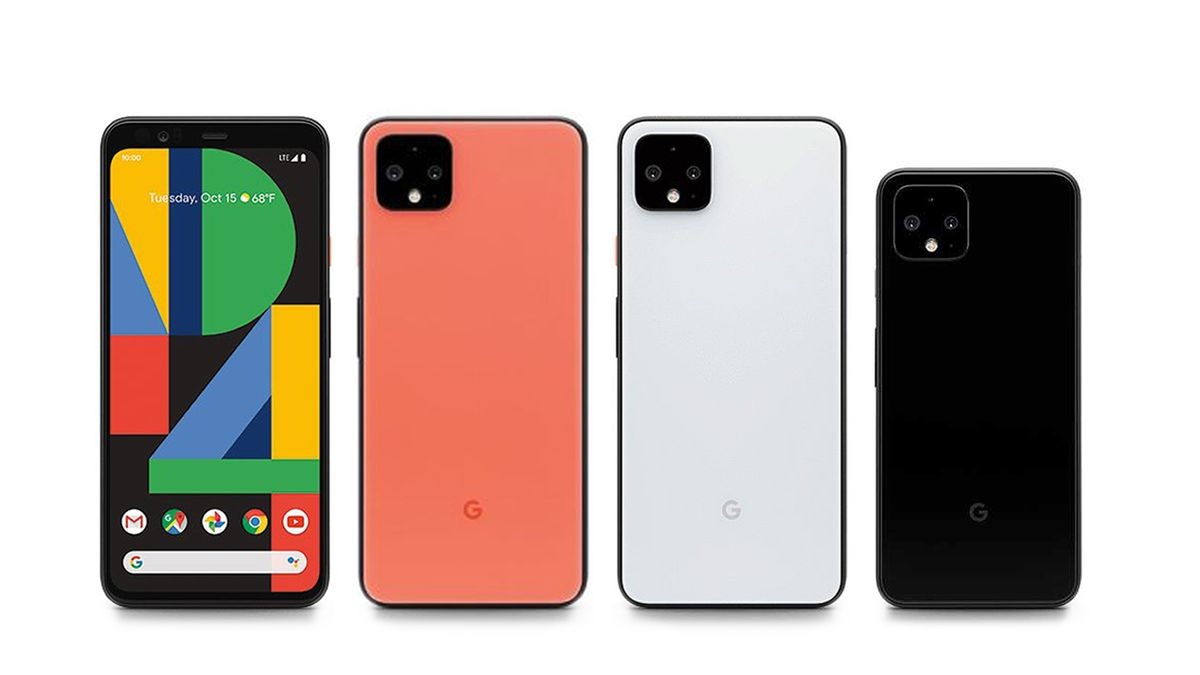 Google Pixel phones are known for their stock Android experience and best-in-class camera performance. So there are many Pixel fans out there who want to buy the phones and enjoy the purest software experience that Android has to offer. But with so many Pixel phones it is difficult to choose one that will offer the best value for the money you spend. Here's the guide on how you can pick one:
Best Pixel for battery life
In case you ever need to pick a Pixel phone just based on its battery life, it is the Google Pixel 5. It has the biggest battery among all the Pixel phones mentioned here. Pixel 5 has a 4080mAh battery life that, on average use can last upto two days for you. One of the prominent reasons for that is its power-efficient OLED display that can control the screen brightness on a per-Pixel basis. Some other tweaks also include streamlined software tuned to use only necessary power and the absence of bloatware apps that drain your battery faster. The only point of concern may be Snapdragon 765G as it is not so powerful in terms of performance compared to other 800 series Snapdragon flagship series, but it is incredibly power efficient. So if you need a Pixel phone that can last more than a day, then it is the Pixel 5.
Best XL Size Pixel
If you've been hooked to the bigger screen size and are looking for something similar in the XL size, the Pixel 4 XL is the one to go for. Like the other siblings, the Pixel 4 XL packs a powerful Snapdragon 855 processor, a 90Hz display, and 6GB RAM to handle multitasking. The Pixel 4 XL also features some of the best camera features, including Pixel Neural Core, Pixel 4, LiveHDR+, Night Sight, and Dual Exposure Controls. It comes with a large 6.3-inch P-OLED screen with QHD+ resolution. This makes it an excellent choice for gaming or multimedia consumption. The phone also packs a much larger 3700 mAh battery which is a significant upgrade from the 2800mAh found in Pixel 4. Therefore the device performs significantly better in terms of battery life, and you can watch movies on the go. The Pixel 4 XL was launched last year, and thankfully, the price has been dropped now and is the best choice for a large size Pixel phone. It is available on Amazon, and during the sale, you can get it at a big discount. You can also purchase a refurbished Pixel 4XL device as it'll be more valuable for your money.
Best Pixel with 5G
Google unveiled two Pixel devices last year with 5G support; they are Pixel 5 and Pixel 4a 5G. In the current situation of covid-19, we are often relying on intensive apps such as video conferencing, live video streaming, or even competitive online gaming. So you need to pick up a 5G phone that offers faster internet connectivity. Both phones were released in September during Google's 2020 Pixel event. While both Pixel 5 and Pixel 4a 5G are not quite as snappy as the Pixel 4 and Pixel, 4 XL and the reason is that both devices pack Snapdragon 765G. But it is pretty efficient in terms of battery life, and the 5G support will provide you with incredibly fast download speeds. Even with 5G, both the phones are priced considerably lower than the previous generation Pixel devices. The Pixel 4a 5G starts at ₹ 55,990, and the Pixel 5 starts at ₹ 74,000; both devices are available to buy from Amazon.
Best camera Pixel
It would be fair to say that all Pixel phones have excellent cameras and can give tough competition to the more expensive flagship devices. The credit goes to Google's advanced computational photography suite and image processing; due to this, the latest Pixel devices can deliver crystal clear photos and professional-grade videos with minimal effort. The Pixel 4a, Pixel 4a 5G, Pixel 5, and Pixel 4 XL all have access to Google's powerful AI-enhanced photo modes. So regardless of which Pixel device you choose, you'll be able to use all camera features such as Dual Exposure control, LiveHDR+, Machine learning Automatic White Balance and Night Sight with Astrophotography. While all the Pixel devices have the same camera software, they pack different camera hardware. So some Pixel phones might capture better photos than others. The Pixel 5 features a 12.2MP, dual Pixel primary camera with f/1.7 wide-angle lens with OIS (Optical Image Stabilization) and EIS (Electronic Image Stabilization). But where it differs a lot from the other Pixel phone is in terms of selfie camera. The Pixel 5 has a 16MP ultrawide lens that offers an impressive 107-degree field of view. On the other hand, the Pixel 4XL has a 16 MP selfie camera, but it has an f/2.4 telephoto lens. So if you want a phone with which you can capture zoomed-in shots from a distance, then go with the Pixel 4 XL. But if you want to experience what an ultrawide lens can offer, it is better to pick the Pixel 4a 5G or Pixel 5.
Overall best Pixel
Often it is not best to buy the latest, and the same case here is with the Pixel devices. If you are going for the overall best Pixel phone, then Google Pixel 4 XL should be your choice. It is more powerful and even packs more features than the latest Google Pixel 5. The device packs a powerful Snapdragon 855, while the Pixel 5 packs Snapdragon 765G. This means that you'll experience no lags or slowdowns in terms of performance. It also offers 6GB of RAM, which makes it super easy to switch between apps. In terms of the camera, too, the Pixel 4 XL shines. It includes all the advanced computational photography tools that Google has to offer and also includes all the features like LiveHDR+, Night sight with Astrophotography, and much more. It packs a 12.2MP wide-angle lens with an f/1.7 aperture that allows it to capture as much light as possible, and for a selfie camera, it has a 16MP telephoto lens with 2x optical zoom. The list of features can't end without mentioning the 6.3-inch P-OLED screen that offers Full HD+ (2280×1080) resolution. The screen uses Google's
"Smooth Display"
technology to get a buttery smooth display with a refresh rate of upto 90Hz. The screen also has an HDR certification, so everything you see on the screen will be sharp and vibrant. The Pixel 4 XL is a great catch, and as it is a device of the previous year, the prices have come down quite a bit since then. It is currently available on Amazon for ₹ 79,990. You can even get a refurbished Pixel 4 XL for much lower.
Should you buy a Google Pixel phone?
Beyond phenomenal cameras, the Pixel phones also provide top-notch hardware and bloat-free latest Android experience. So yes, if you are looking to buy a premium phone with the best camera experience, you should go for a Pixel phone.
| | Google Pixel 4a | Google Pixel 4 XL | Google Pixel 4a 5G | Google Pixel 5 |
| --- | --- | --- | --- | --- |
| Display | 5.81-inches (with Gorilla Glass 3) | 6.2-inch OLED with HDR | 6.3-inch P-OLED with HDR | 6.0-inch OLED with HDR10+ |
| Resolution | FHD+ (1080 x 2340) OLED at 443 ppi and HDR suport | 2340 x 1080 pixels, 413 ppi | 3040 x 1440 pixels, 537 ppi | 2340 x 1080 pixels, 432 ppi |
| Refresh Rate | 60 Hz | 60 Hz | 90 Hz "Smooth Display" | 90 Hz "Smooth Display" |
| Processor | Qualcomm Snapdragon 730G | Qualcomm Snapdragon 765G8 CPU CoresAdreno 620 GPU | Qualcomm Snapdragon 8558 CPU CoresAdreno 640 GPU | Qualcomm Snapdragon 765G8 CPU CoresAdreno 620 GPU |
| Memory | 6GB RAM | 6GB RAM | 6GB RAM | 8GB RAM |
| Storage | 128GB | 128GB | 64GB or 128GB | 128GB |
| Rear Cameras | 12.2MP dual-pixel, 1.4um pixel width, f/1.7, auto-focus with dual pixel phase detection | Wide-Angle: 12MP, f/1.7, 27mm with dual pixel, OISUltrawide: 16MP, f/2.2 with 107° field of view | Wide-Angle: 12MP, f/1.7, 27mm with dual pixel, OISTelephoto: 16MP, f/2.4, 50mm with OIS and 2x optical zoom | Wide-Angle: 12MP, f/1.7, 27mm with dual pixel, OISUltrawide: 16MP, f/2.2 with 107° field of view |
| Selfie Camera | 8MP, 1.12um pixel size, f/2.0 aperture, fixed focus | 8MP, f/2.0, 24mm | 8MP, f/2.0, 22mm | 8MP, f/2.0, 24mm |
| Battery Capacity | 3,140 mAh | 3885 mAh | 3700 mAh | 4080 mAh |
| Charging | 18W USB Fast ChargingQi Standard Wireless Charging | 18W USB Fast ChargingNo Wireless Charging | 18W USB Fast ChargingQi Standard Wireless Charging | 18W USB Fast Charging12W Fast Wireless Charging5W Reverse Charging |
| Security | Secure face unlock | Fingerprint Sensor | Secure face unlock | Fingerprint Sensor |
| Water Resistance | IP68 | No (IP52) | IP68 | IP68 |
| Dimensions | 5.7 (H) x 2.73 (W) x 0.32 (D) – inches | 84 (W) x 153.9 (H) x 8.2 (D) mm | 68.8 (W) x 147.1 (H) x 8.2 (D) mm | 70.4 (W) x 144.7 (H) x 8 (D) mm |
| Weight | 143g | 171g | 193g | 151g |
| Release Date | October 17, 2020 | September 30, 2020 | October 15, 2019 | September 30, 2020 |
| MRP | ₹31,999 | ₹ 79,990 | ₹ 55,990 | ₹ 74,000 |
| | Google Pixel 4a | Google Pixel 4 XL | Google Pixel 4a 5G | Google Pixel 5 |
| --- | --- | --- | --- | --- |
| Display | 5.81-inches (with Gorilla Glass 3) | 6.2-inch OLED with HDR | 6.3-inch P-OLED with HDR | 6.0-inch OLED with HDR10+ |
| Resolution | FHD+ (1080 x 2340) OLED at 443 ppi and HDR suport | 2340 x 1080 pixels, 413 ppi | 3040 x 1440 pixels, 537 ppi | 2340 x 1080 pixels, 432 ppi |
| Refresh Rate | 60 Hz | 60 Hz | 90 Hz "Smooth Display" | 90 Hz "Smooth Display" |
| Processor | Qualcomm Snapdragon 730G | Qualcomm Snapdragon 765G8 CPU CoresAdreno 620 GPU | Qualcomm Snapdragon 8558 CPU CoresAdreno 640 GPU | Qualcomm Snapdragon 765G8 CPU CoresAdreno 620 GPU |
| Memory | 6GB RAM | 6GB RAM | 6GB RAM | 8GB RAM |
| Storage | 128GB | 128GB | 64GB or 128GB | 128GB |
| Rear Cameras | 12.2MP dual-pixel, 1.4um pixel width, f/1.7, auto-focus with dual pixel phase detection | Wide-Angle: 12MP, f/1.7, 27mm with dual pixel, OISUltrawide: 16MP, f/2.2 with 107° field of view | Wide-Angle: 12MP, f/1.7, 27mm with dual pixel, OISTelephoto: 16MP, f/2.4, 50mm with OIS and 2x optical zoom | Wide-Angle: 12MP, f/1.7, 27mm with dual pixel, OISUltrawide: 16MP, f/2.2 with 107° field of view |
| Selfie Camera | 8MP, 1.12um pixel size, f/2.0 aperture, fixed focus | 8MP, f/2.0, 24mm | 8MP, f/2.0, 22mm | 8MP, f/2.0, 24mm |
| Battery Capacity | 3,140 mAh | 3885 mAh | 3700 mAh | 4080 mAh |
| Charging | 18W USB Fast ChargingQi Standard Wireless Charging | 18W USB Fast ChargingNo Wireless Charging | 18W USB Fast ChargingQi Standard Wireless Charging | 18W USB Fast Charging12W Fast Wireless Charging5W Reverse Charging |
| Security | Secure face unlock | Fingerprint Sensor | Secure face unlock | Fingerprint Sensor |
| Water Resistance | IP68 | No (IP52) | IP68 | IP68 |
| Dimensions | 5.7 (H) x 2.73 (W) x 0.32 (D) – inches | 84 (W) x 153.9 (H) x 8.2 (D) mm | 68.8 (W) x 147.1 (H) x 8.2 (D) mm | 70.4 (W) x 144.7 (H) x 8 (D) mm |
| Weight | 143g | 171g | 193g | 151g |
| Release Date | October 17, 2020 | September 30, 2020 | October 15, 2019 | September 30, 2020 |
| MRP | ₹31,999 | ₹ 79,990 | ₹ 55,990 | ₹ 74,000 |