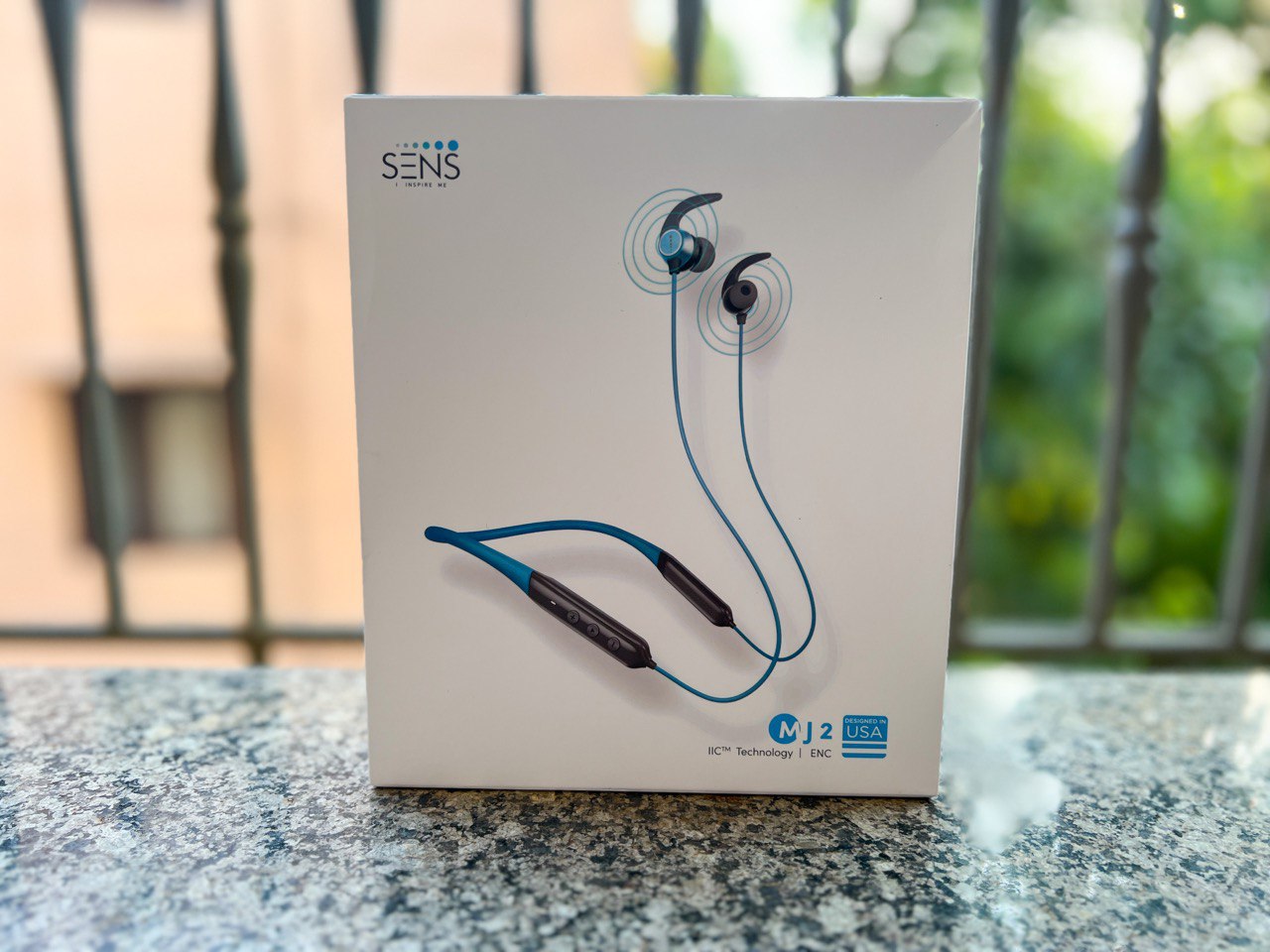 SENS, a new wearables company in India launched a handful of devices in the country. We got our hands on one of the products – the SENS MJ 2 neckband that brings onboard exceptional sound quality with better quality materials, cost-effective pricing, and much more. After testing the neckband for a while in many real-world conditions including travelling in the rush-laden suburban trains and more, here's SENS MJ 2 Neckband Review that you should look out for. 
Presenting the SENS MJ 2 Neckband
We got our hands on the SENS MJ2 Neckband on its launch date. Kudos for the nomenclature as SENS has been using some pretty impressive names for its lineup of devices launched alongside MJ 2 such as Hendricks 1, Einsteyn 1 smartwatch, Edyson 1 smartwatch among others. 
Circling back to SENS MJ 2 Neckband, these are lightweight neckbands that would put any more strain on your ears or neck for sure. It is backed with cutting-edge design and features including Environmental Noise Cancellation, Dual Pairing, Smart Video Voice Connect, IIC Technology, and a few more. Let's have a deeper dive into the neckband that carries a net weight of just 35 grams.
Design & Build Quality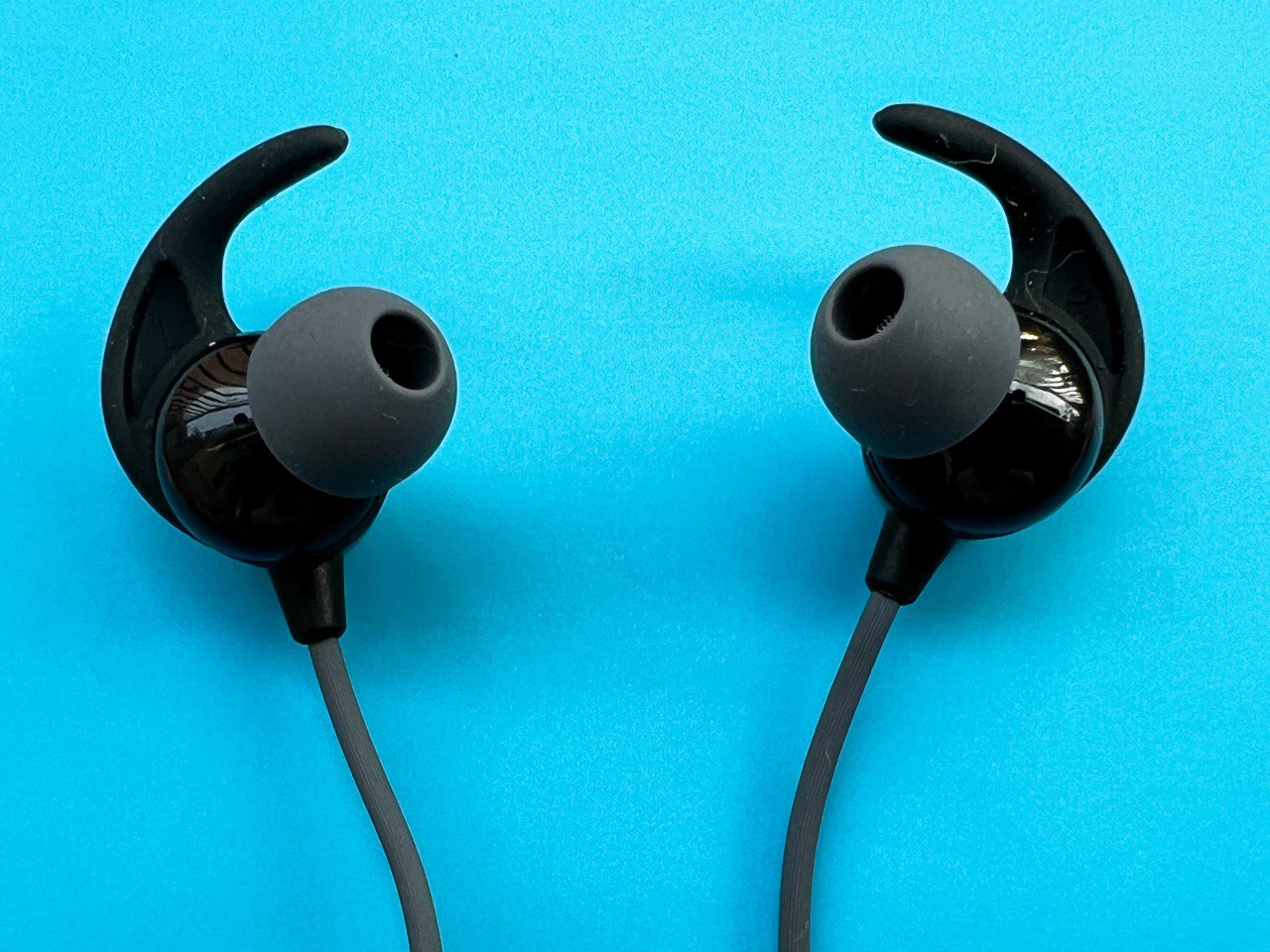 First thing first, SENS MJ 2 Neckbands are nicely designed with superb quality. Most of the portion of the neckband is made up of rubber that retains its shape even if you twist and turn it to some extent. The portion extending from the rubber neckband that connects to the earbuds is made up of glossy plastic that carries the microphone and media hardware buttons for play/pause and volume up/down.
Moving on, we have nicely designed earbuds with a slightly angled tip that goes into the ears covered with silicone tips that enhance their ability to sit comfortably in the ear cavity. Additionally, SENS has added a rubber neck rest on top of the buds that further elevates its comforts which is a good touch given that we often use our buds for a longer duration. 
You get magnets on the back of both buds that stick together when you are not using them. Half of the buds are painted with the colours (Gunmetal Grey and Crayon Blue) in a matte finish which relieves them from any fingerprint smudges. Overall, the SENS MJ 2 Neckband looks and feels premium as per the pricing that you will pay for it.
Sound Delivery
Specs-wise, SENS MJ 2 Neckband has superior 12mm dynamic drivers that can put out a decent sound quality. With lower distortion and better bass, you will surely like this neckband when compared to its rivals in the same price category.
Specifications, Features & Technologies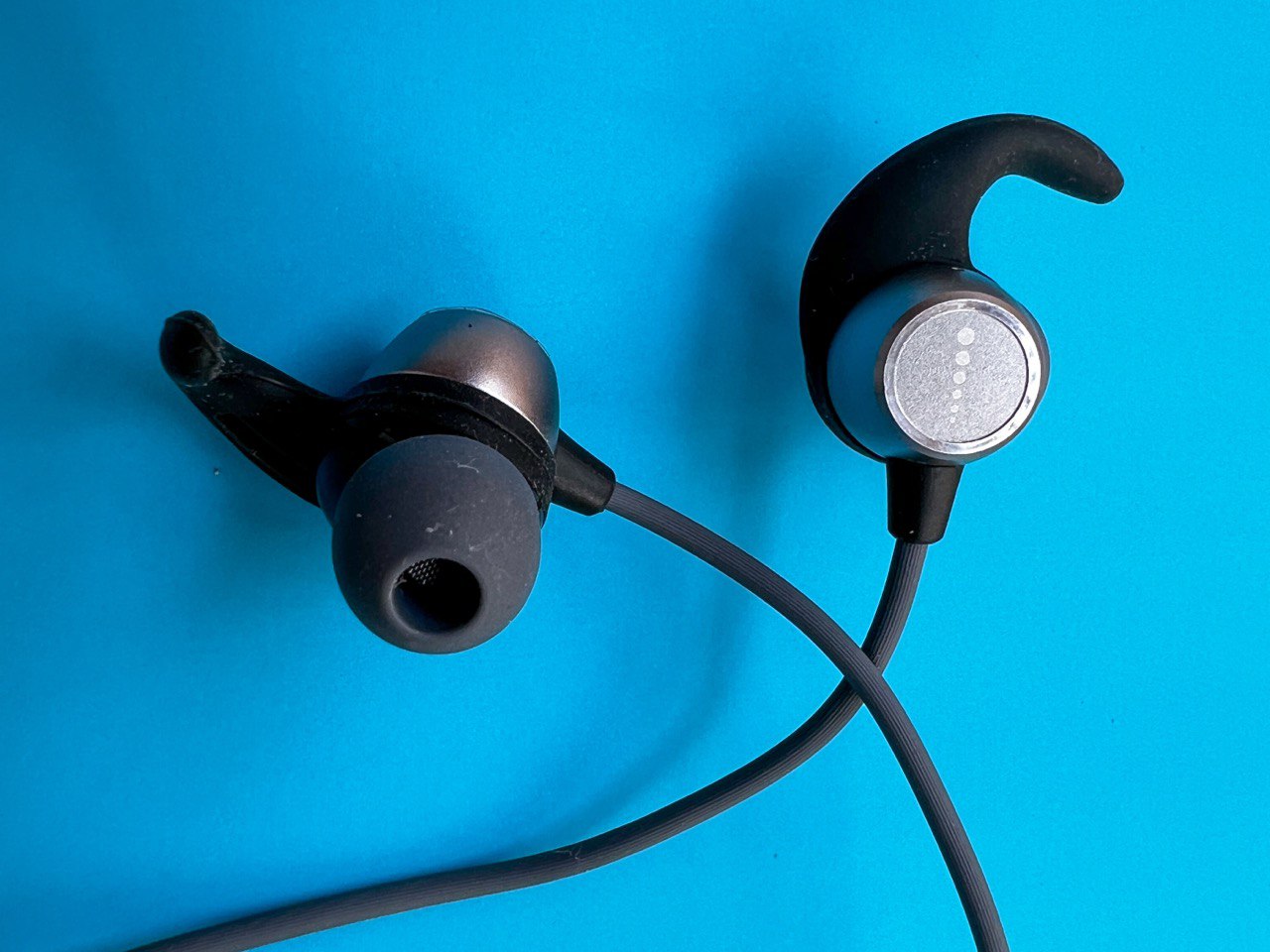 It has IIC Technology that ensures instant connections or pairing with the device of your choice without a hitch. There's an IPX5 rating so that you can use it when cycling or gyming where sweating is imminent.
You also get AFAP Fast charging which makes sure your band's battery is charged at a higher speed. Moreover, the neckband senses if the buds have been magnetically connected or not. If yes, it means the buds are not in use. However, as soon as you take both the buds apart, it enters into pairing mode connecting to a device nearby. There's a Low Latency Gaming Mode that ensures you get to hear the action playing in the game and not with a delay introduced in the case of wireless buds. Finally, you get to connect the neckband with any device using Bluetooth V5.2 + EDR. 
SENS has included a mic system that has both Siri and Google Assistant in case you want to use the pretty good voice command. The Environmental Noise Cancellation feature onboard does work well by reducing outside ear while the better concealment, enhanced sound quality, silicone tip, and other aspects improve the sound quality to a great extent. 
Battery
The SENS MJ 2 Neckband is backed with up to 24 hours of playback time advertised by the brand although the duration is not that much depending upon how you are using it. The neckband is backed with As Far As Possible (AFAP) Charge that uses a USB-C port for charging tech which is covered with a lid for better concealment. Charge it for 10 minutes and you get a decent hour of playback time while the standby time is approx 350 hours. 
SENS MJ 2 Neckband Pricing
Well, talking about the pricing, the SENS MJ2 is available for sale at just INR 1,100/- while the SENS MJ 1 is priced at INR 999. There's also a third neckband dubbed Alvis 1 which is entry-level and priced at just INR 699. You can choose the MJ 2 in Gunmetal Grey and Craon Blue colour variants where both look amazing, to be honest. 
SENS MJ 2 Review: Verdict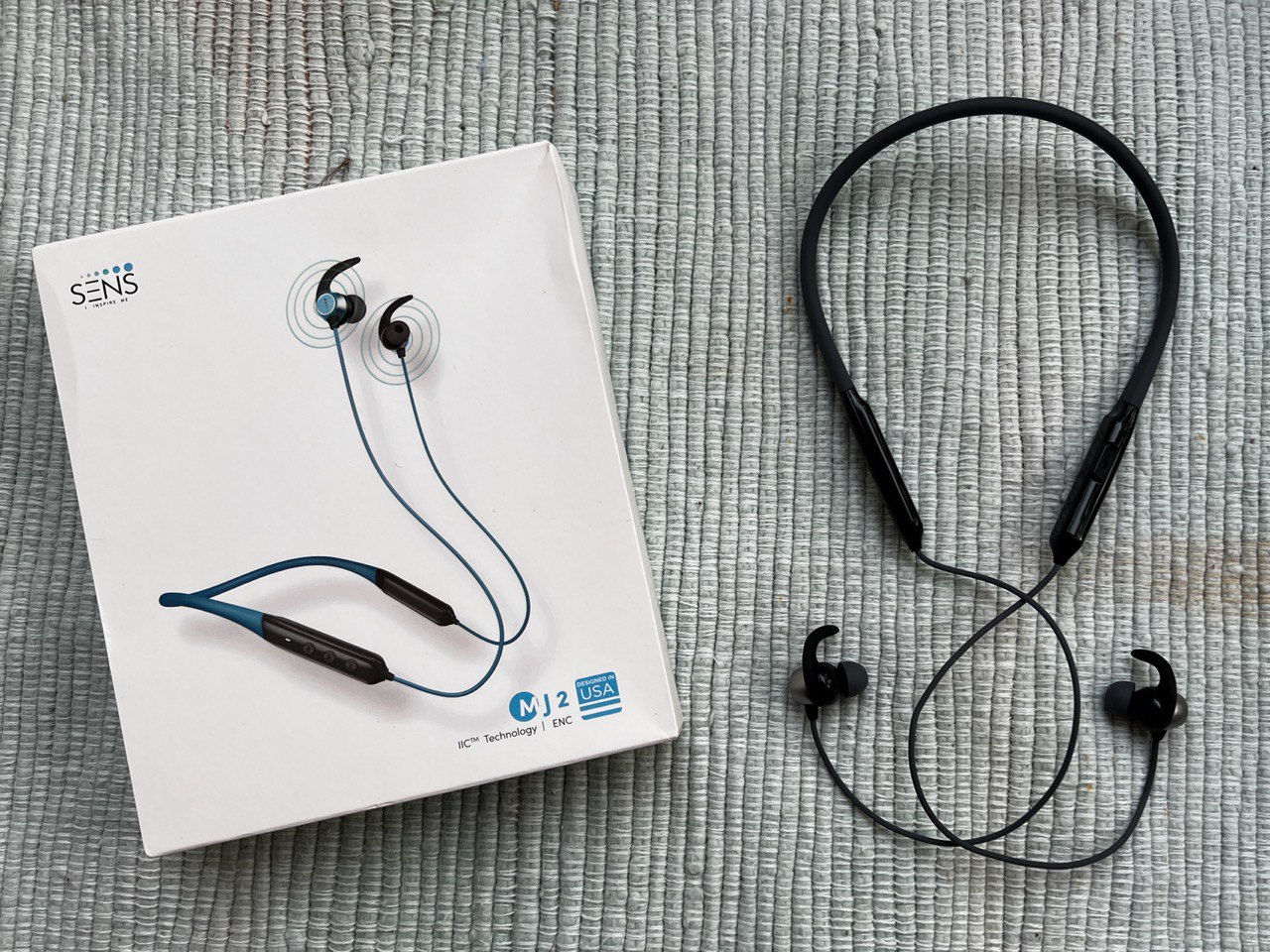 If you ask about the verdict, I would say that SENS MJ 2 is well-designed so let's get the obvious part out. It has a decently loud and clear sound quality with ample bass. You get two amazing colour options to choose from. The battery life is not the same as advertised but that's something you can do overall with its AFAP charging via USB-C port. The ENC, IIC technology for faster pairing are a few of the features that you must look out for when comparing against other neckbands in the same price category.