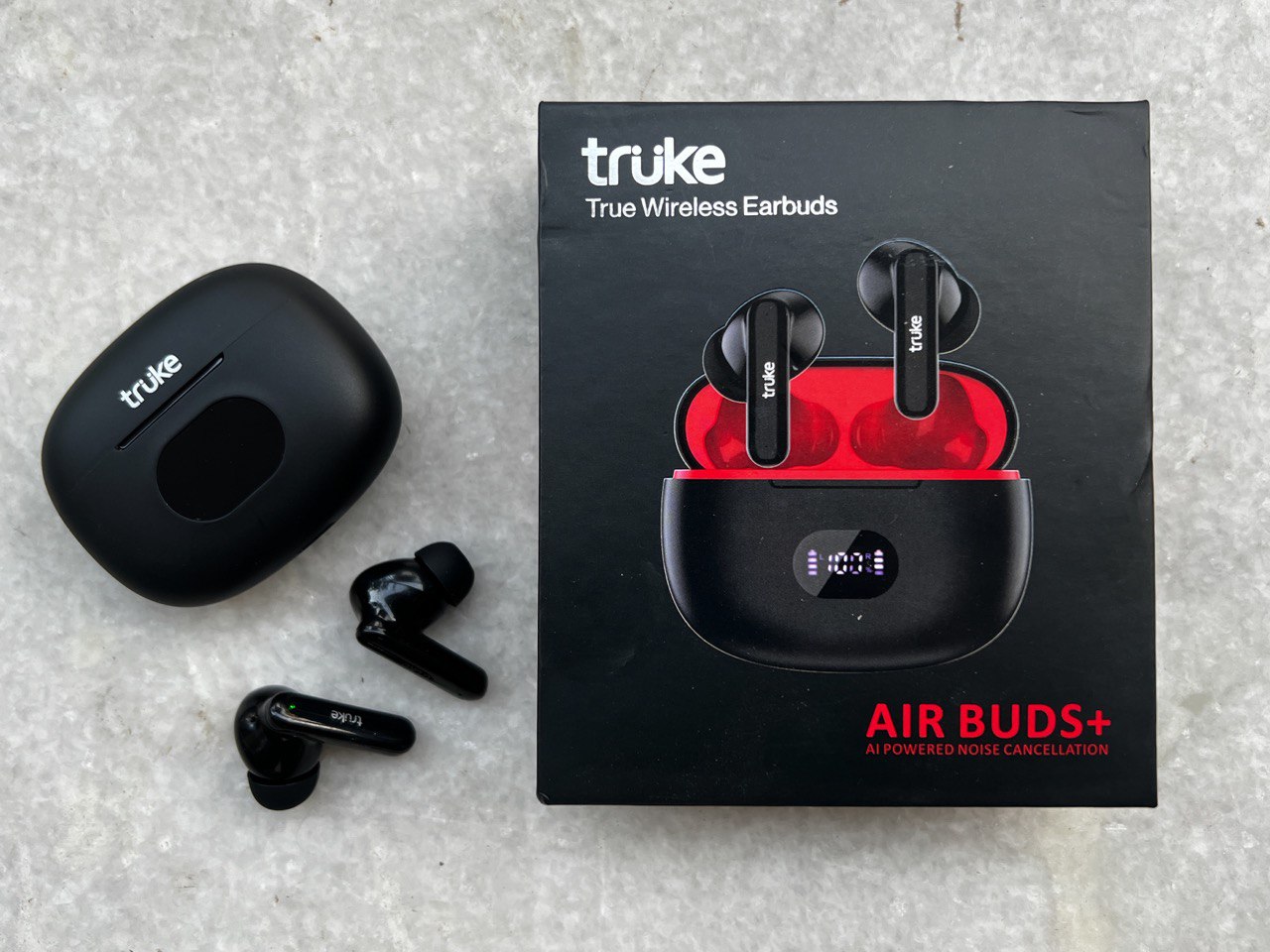 If you are looking for affordable earbuds below Rs. 2000 price tag then Truke Air Buds plus is the one that you should buy. The German earphone brand has recently launched the Air Buds plus at a very competitive price tag which makes it a tempting option for everyone planning to buy wireless earphones.
The earbuds compete directly with the likes of Xiaomi, Noise and Realme. But it is priced at a relatively lower price tag of Rs. 1,599. So let's find out whether you should buy these earbuds or not. 
Truke Air Buds+: Design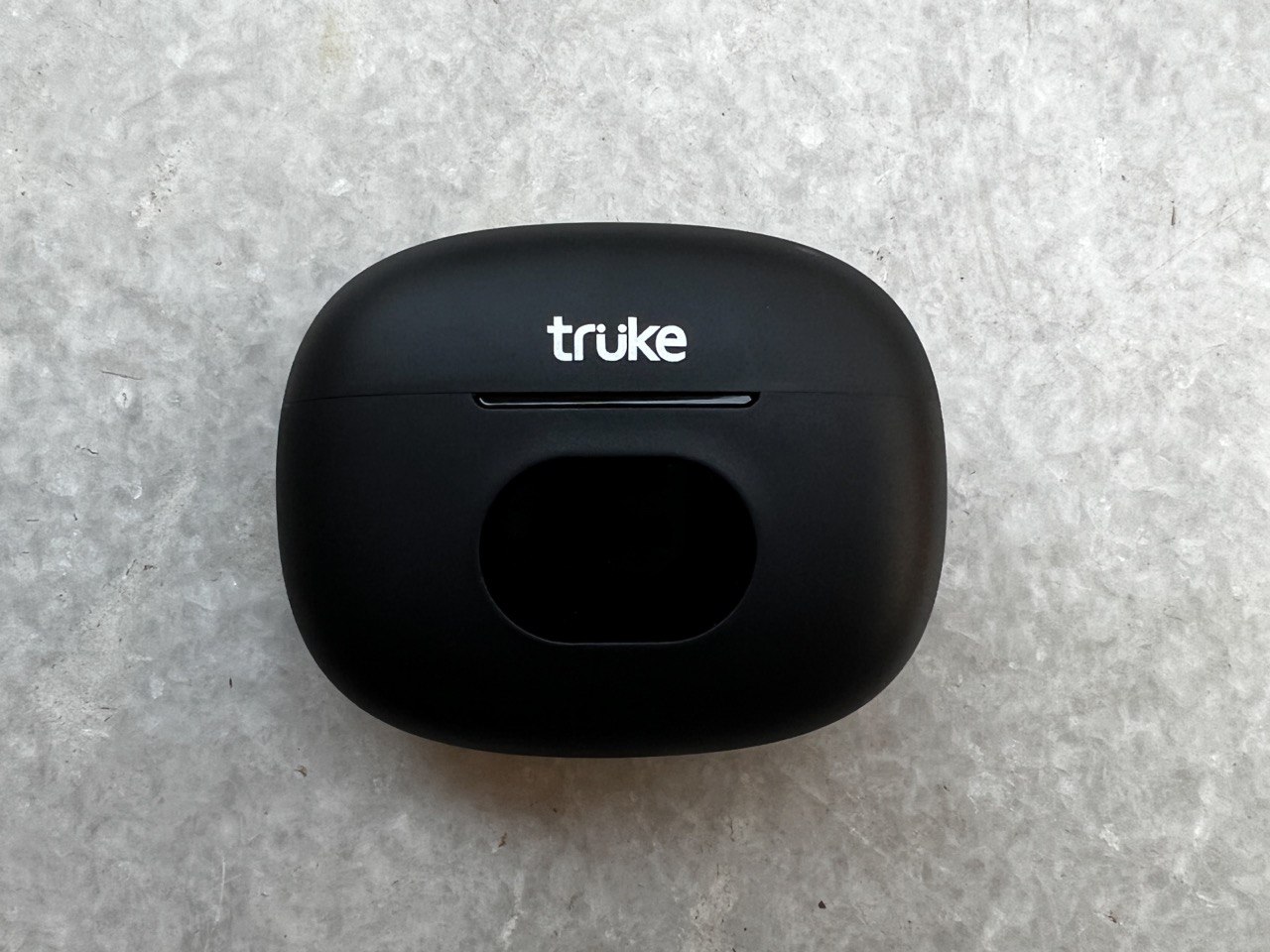 The company deserves a pat on the back for offering decent build quality at this price point. The charging case provides decent build quality and also supports Type-C charging. It has a LED display on the front that will showcase the battery level. The inside of the case is coloured in bright red and provides a good aesthetic look. 
The earbuds sport a design that is as the company claims ergonomically engineered for comfort fit. It supports silicone ear tips so you can replace them with extra tips that come in the box to provide a comfortable fit. The silicon tips provide great comfort during longer use cases.
Truke Air Buds+: Audio quality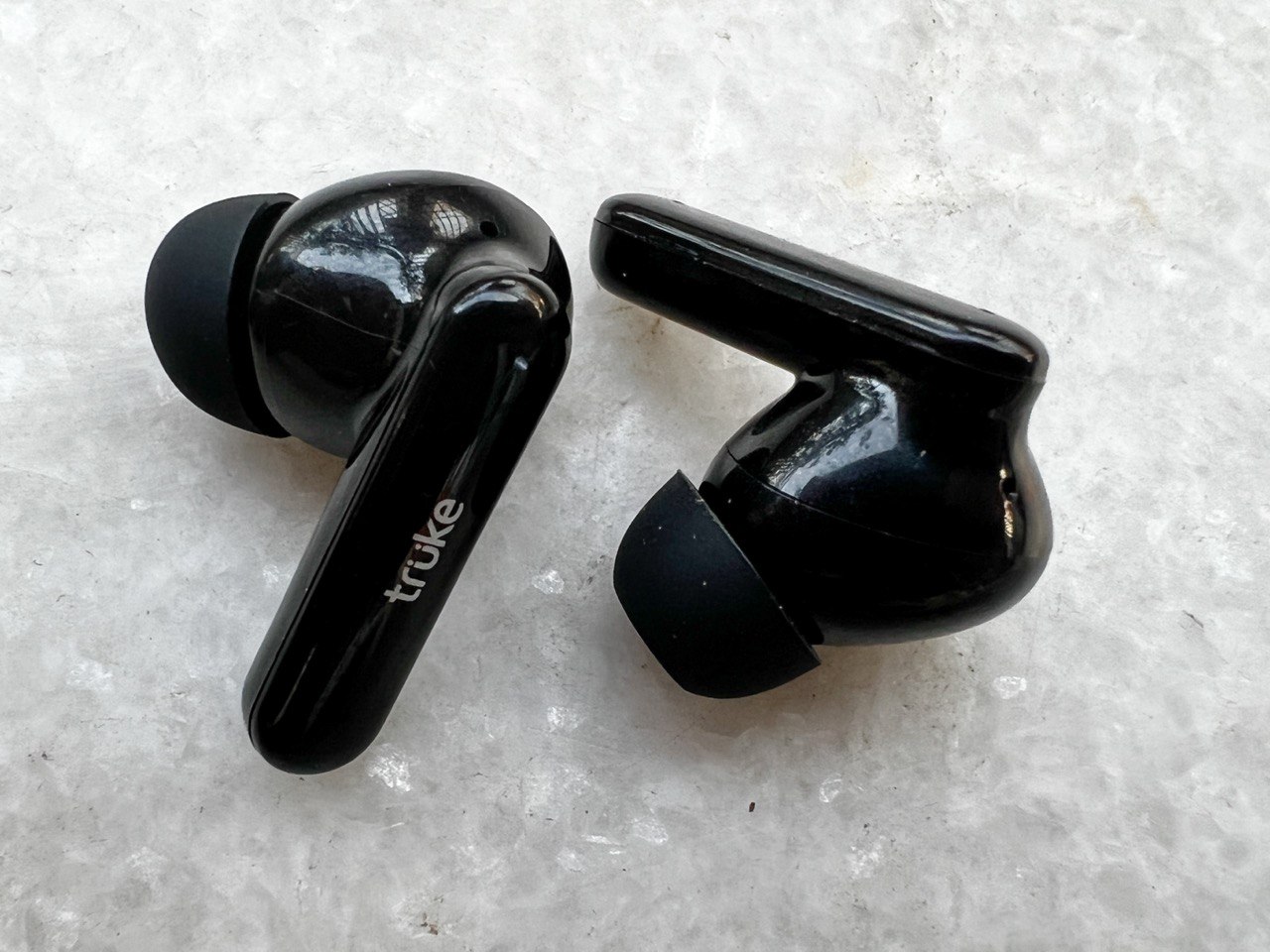 Generally, at this price point, many of the earphones often lack audio quality but surprisingly Air Buds plus offers very appealing audio performance with its 10 mm audio drivers. These earbuds will be a perfect partner for your gaming sessions as it supports low latency of 55ms. It offers a very loud and clear audio output at minimum as well as maximum audio levels. There is also an AI-powered noise cancellation feature. 
However, the earbuds lack some quality when it comes to vocals. In other cases for bass or high and mid frequencies, it provides decent sound quality. So when you are watching movies or listening to music you can expect clear and impressive audio from it. The gaming mode is one of its awesome features that many users would appreciate. It offers best-in-class audio quality for your gaming sessions. 
Truke Air Buds+: Pairing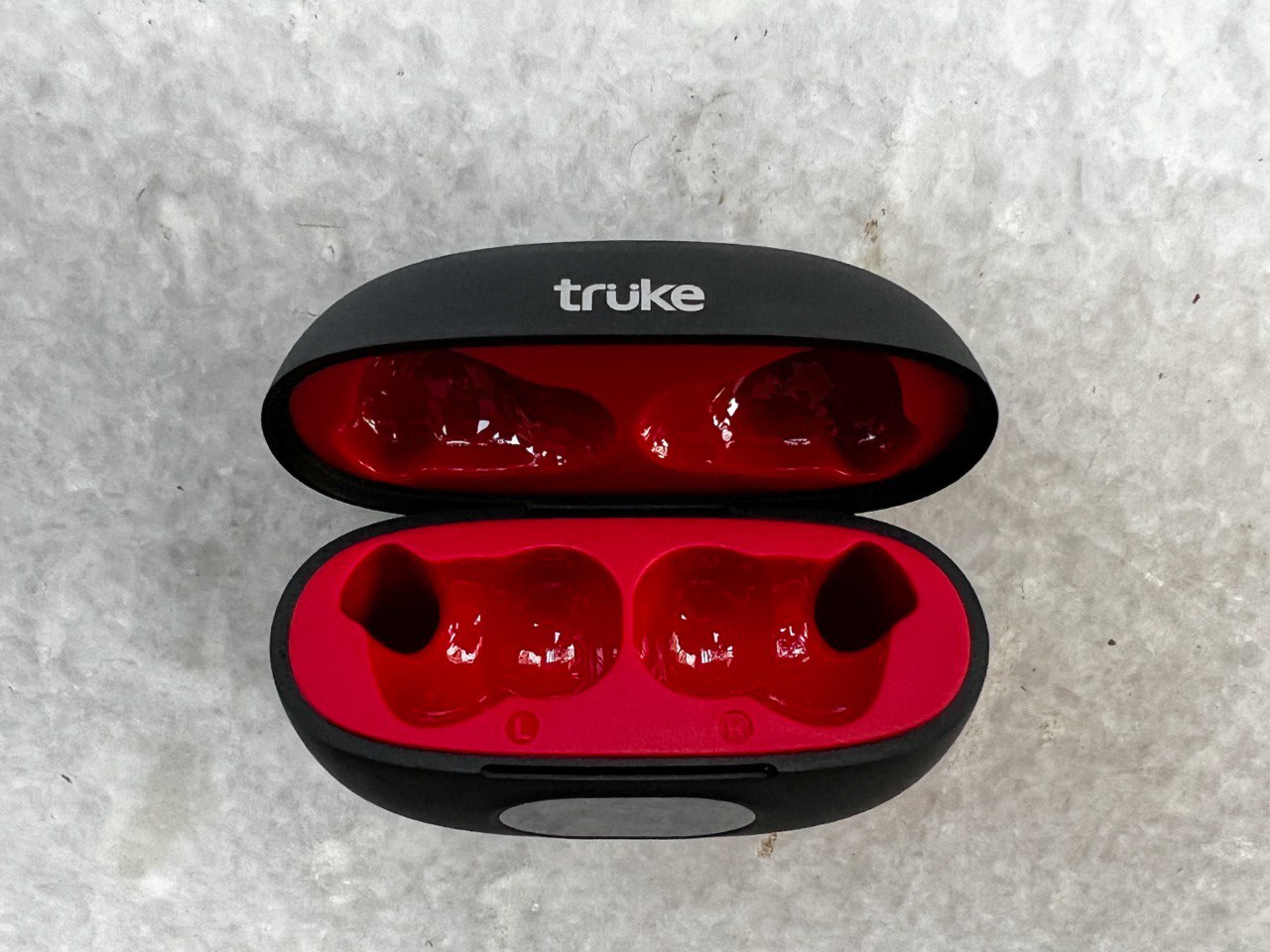 These are the only earbuds that offer an app for pairing which is really amazing. Although the process to pair the earbuds is a bit complex, which the company should work on it. But the app offers a lot of features such as an equalizer, customizing gestures, battery levels and much more which can come in handy when you're using the earbuds. 
Truke Air Buds+: Gestures
You get gesture controls with the earbuds which are fairly accurate in most use cases. Truke has provided a high-quality touch panel that helps avoid accidental touches. With gestures, you can easily change music and answer calls on the go. Also, you can tap twice to access your preferred voice assistant whether it is Google Assistant or Apple Siri.
As an added bonus you also get two different audio modes depending on the purpose you are using the earbuds for. Air Buds plus has Game and Music mode which you can switch between with a triple tap on either earbud to access. The gaming mode is tuned to provide surround sound effects for identifying footsteps or gunshots and remain always ahead of other players. On the other hand, Music mode provides cinematic sound effects for all your music sessions. 
Truke Air Buds+: Battery life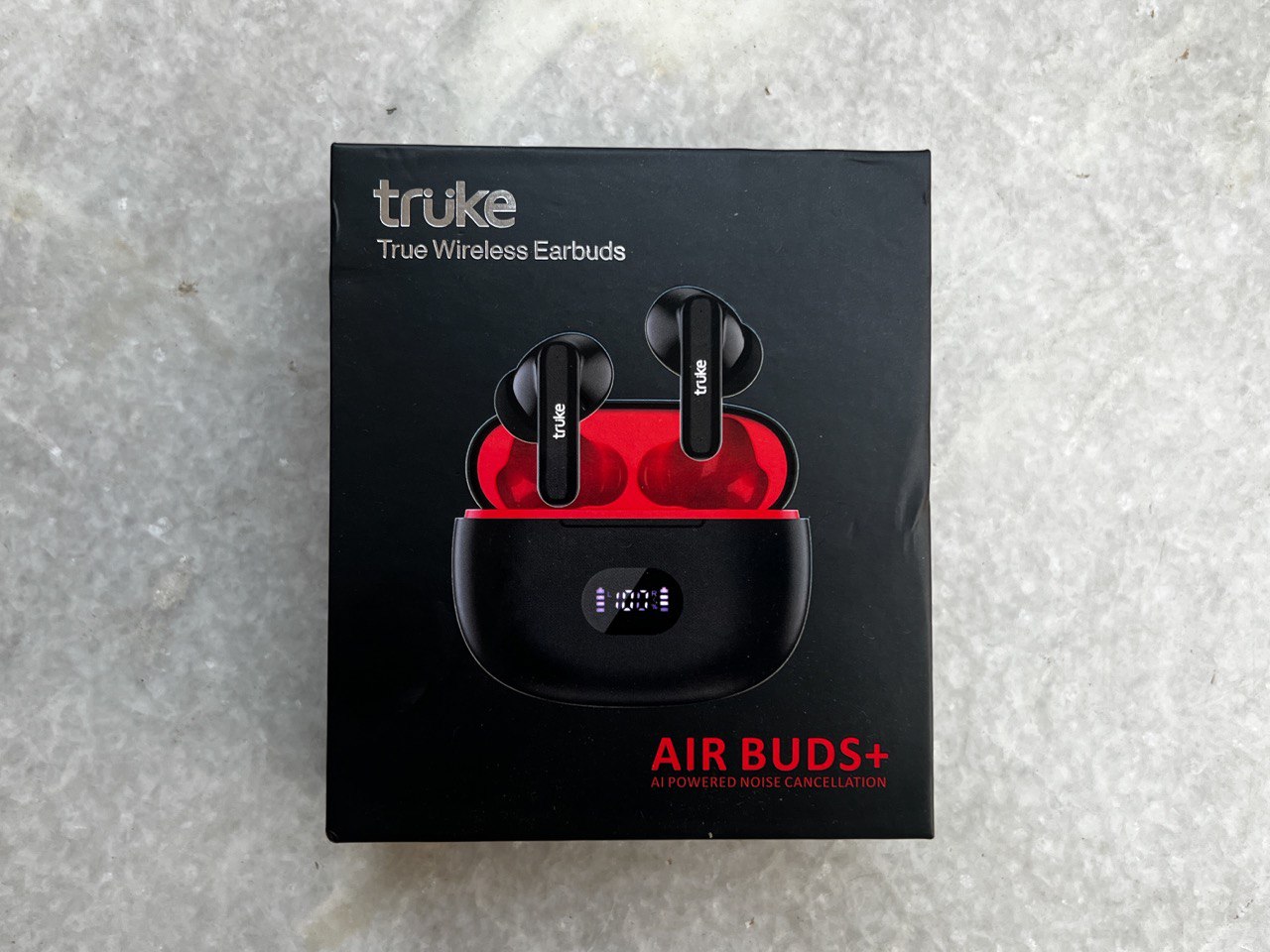 Air Buds plus provides a battery life of 10 hours on a single charge without the case. The case adds a 300mAh battery which provides a total battery life of 48 hours. You get USB C charging which provides faster charging times. 
Pros
Overall clear audio quality

Gaming mode provides low latency 

Longer battery life

Comfort fit for long use cases.
Cons
Lacks good vocal quality

App needs more optimization.