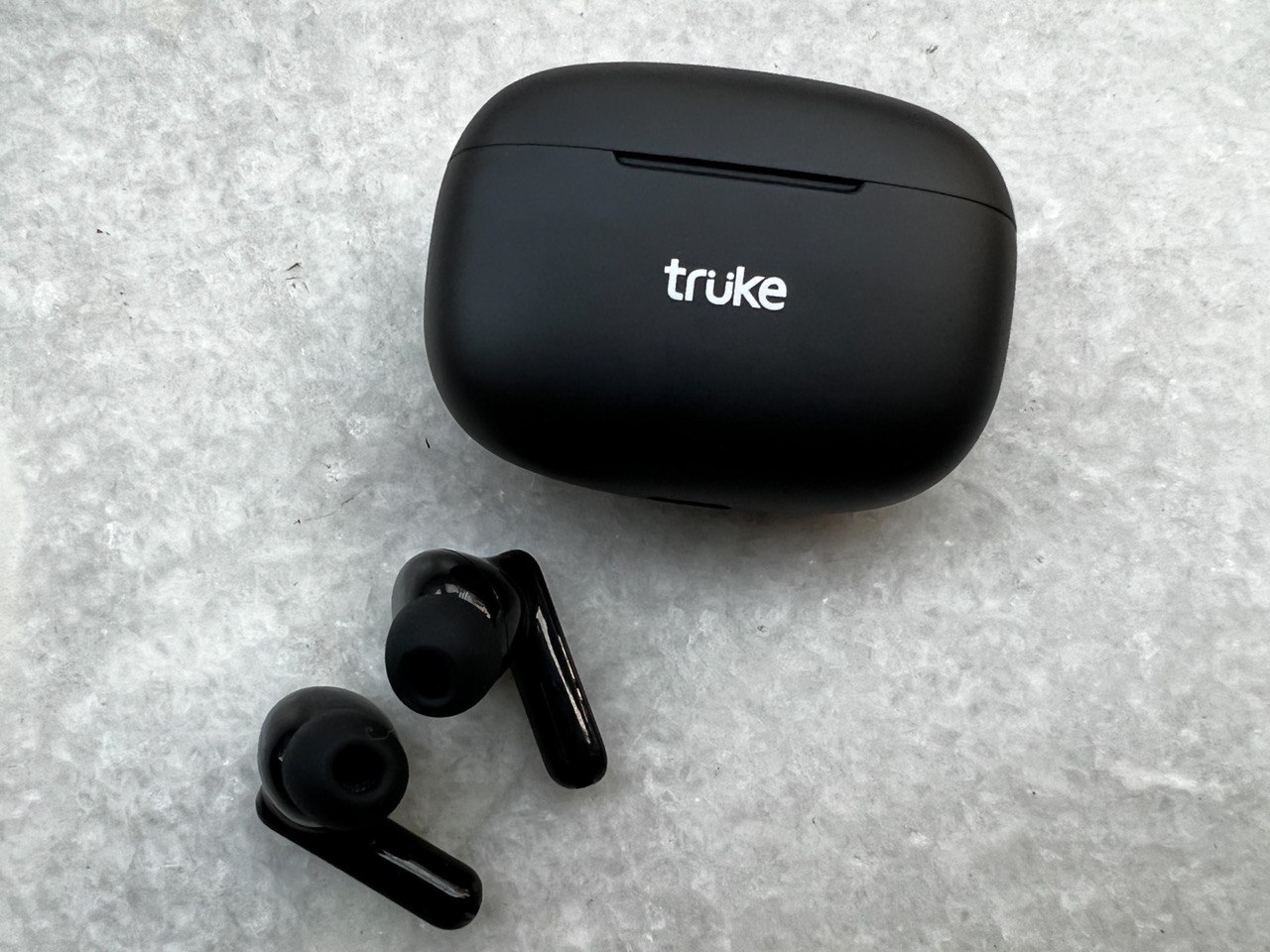 The market for TWS is huge and numerous players have entered the business. Truke is one such brand looking to cement its position in the market. The company has launched a new affordable pair of earbuds which can be a tempting option if you are looking for a new wireless earbuds. The earbuds are available to buy from Flipkart for Rs. 1,599 making it the best affordable wireless earbuds you can buy right now. 
Truke Air Buds: Design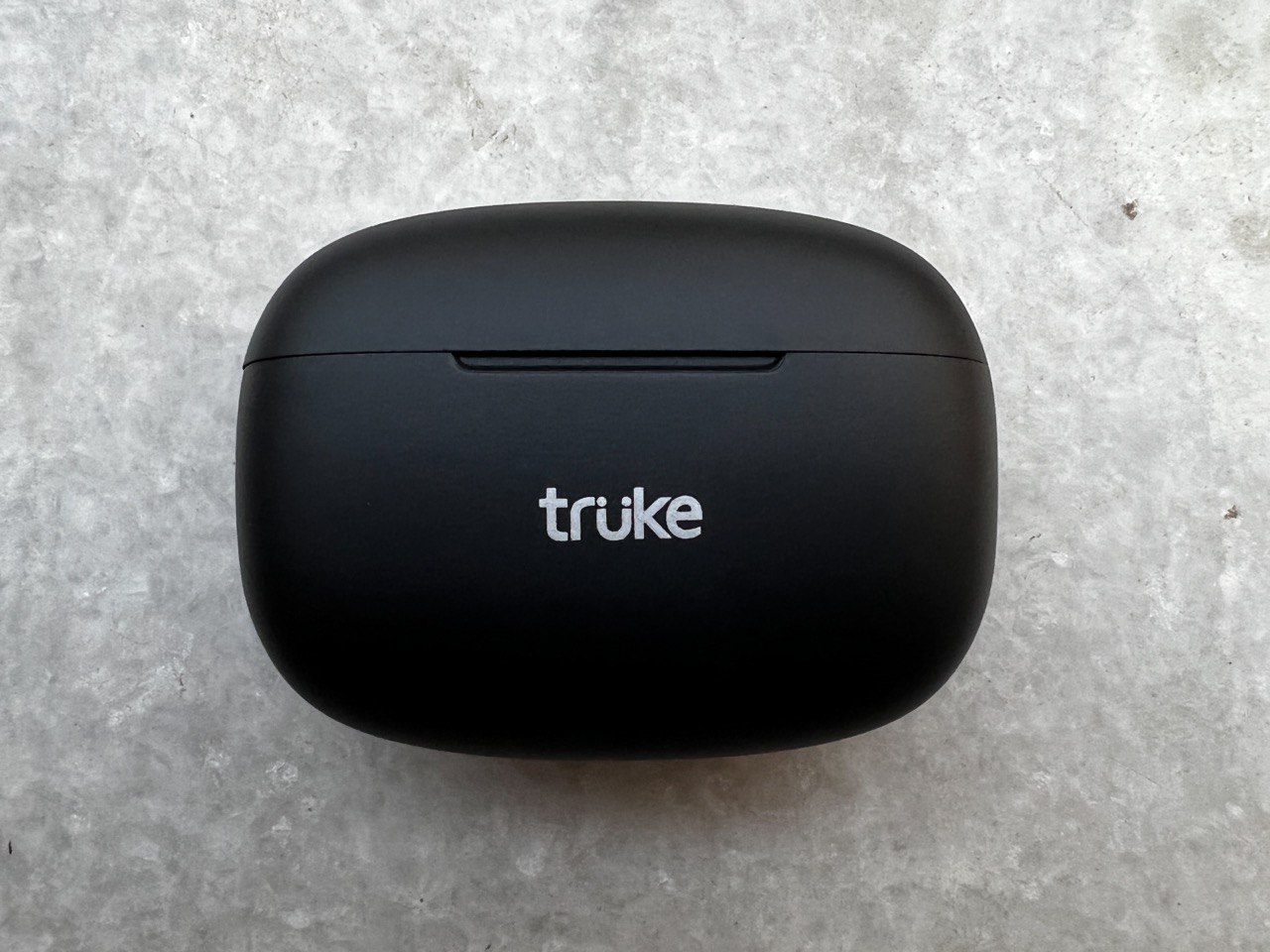 The Truke Air Buds were launched with Truke Airbuds Plus and the earbuds share almost the same design. The only difference is there is no display on the Air Buds. Apart from that, both earbuds share the same design footprint. The case comes with a glossy black finish with bright red colour inside. You get the Truke branding in front of the case and the USB C charging port is at the bottom. 
The earbuds have an in-ear design with silicon tips that provides a very comfortable fit in your ears. The earbuds have a matt finish so you don't have to worry about scratches. If you want to experience good noise cancellation you will have to try different ear tips. 
Truke Air Buds: Audio quality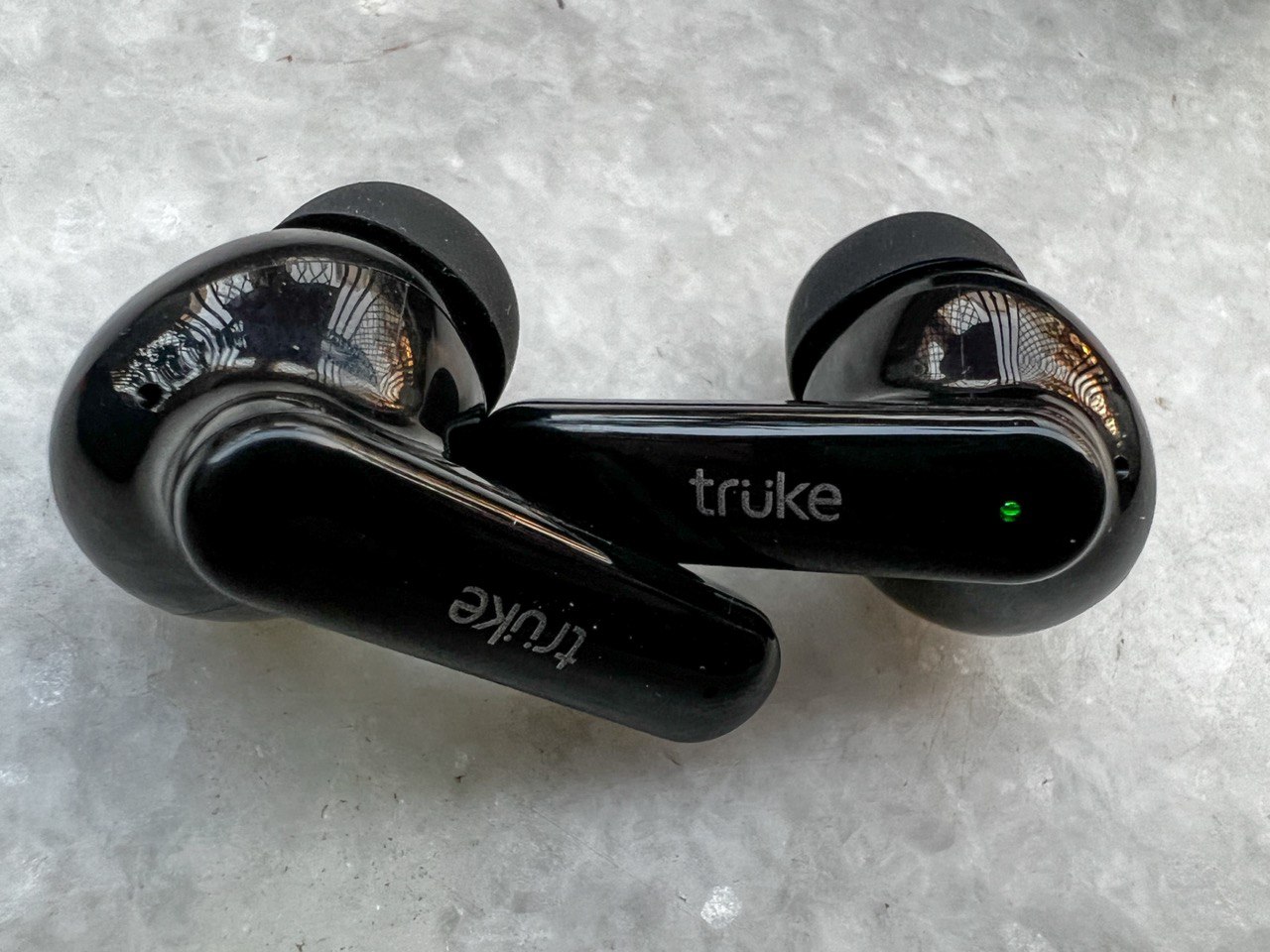 The earbuds offer very decent performance with their 10mm drivers. They also offer low-level latency of 55ms and produce loud enough output. There is also an AI-powered Deep Neural Network Call Noise cancellation technology that ensures improved noise cancellation. 
The music playback and watching movies were very impressive considering the price of these. The bass is good with decent sound quality in terms of vocals. However, the call quality is not very impressive and could have been a little bit improved. Also, the earphones provide low latency and therefore you will be getting the best in class giving experience with a dedicated gaming mode. 
Truke Air Buds: Pairing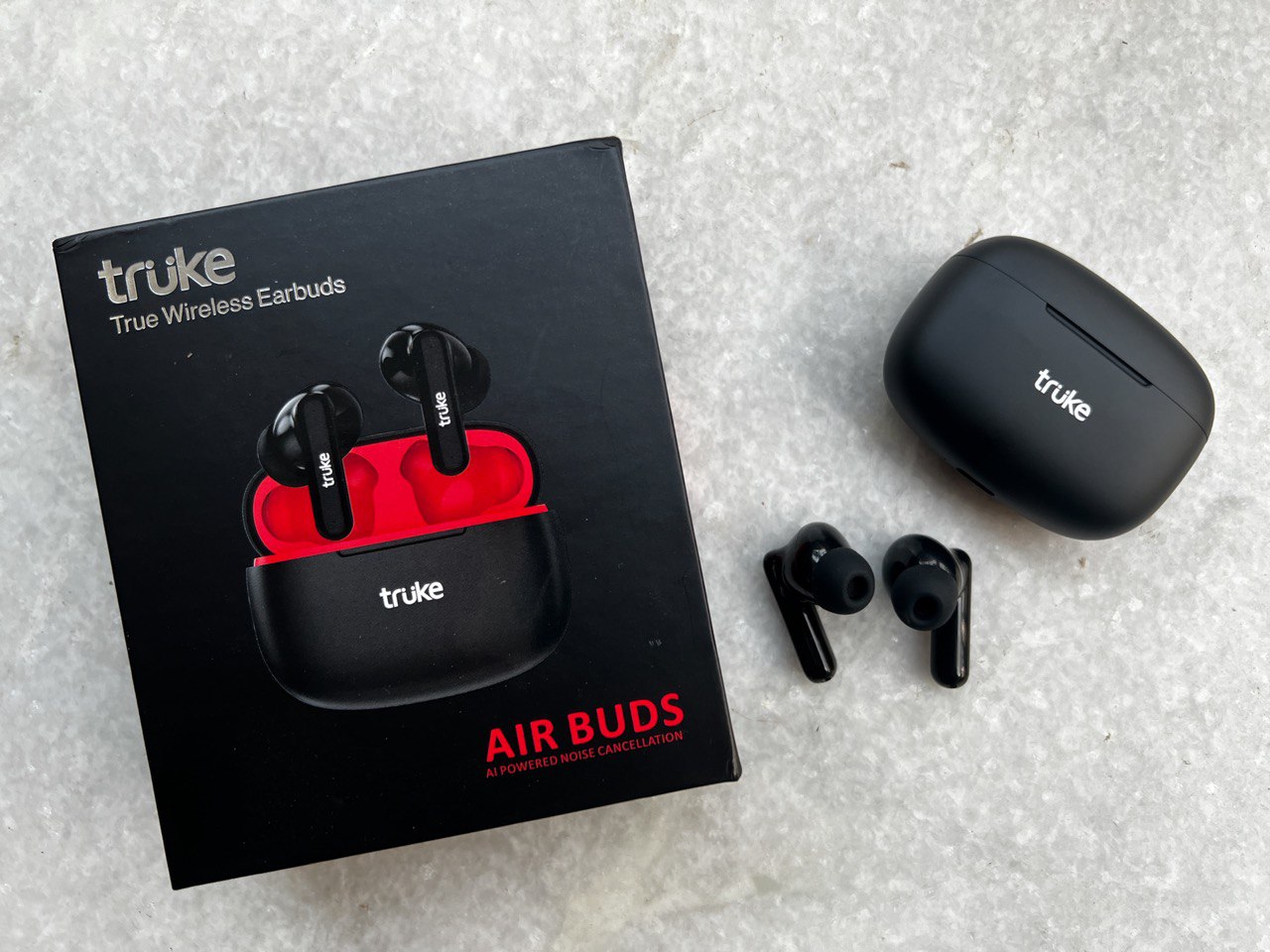 To pair with your smartphone, the Truke Air Buds have a dedicated app to help you prepare the device with your smartphone. The pairing process is a bit complex and the company should provide a software update in the future to make it a bit more effortless. The app offers a lot of features such as customizing gestures equalizer between levels and much more so you can directly change the settings from the app.
Truke Air Buds: Gestures
The company has not made any compromises when it comes to providing gestures to exercise different views in your ear earphones. If you have used Oneplus earbuds you may know they come with a proximity sensor that detects when you are wearing your phone's and when you are not. Similar Technology has been deployed by Truke in Air Buds, the music will pause automatically when you remove your earbuds. 
There is also an option to turn off the inner ear detection by tapping three times on the left earbud and you can also turn it off from the app itself. Other gestures include switching between game and music mode which you can do by tapping three times on either earbud. 
Truke Air Buds: Battery life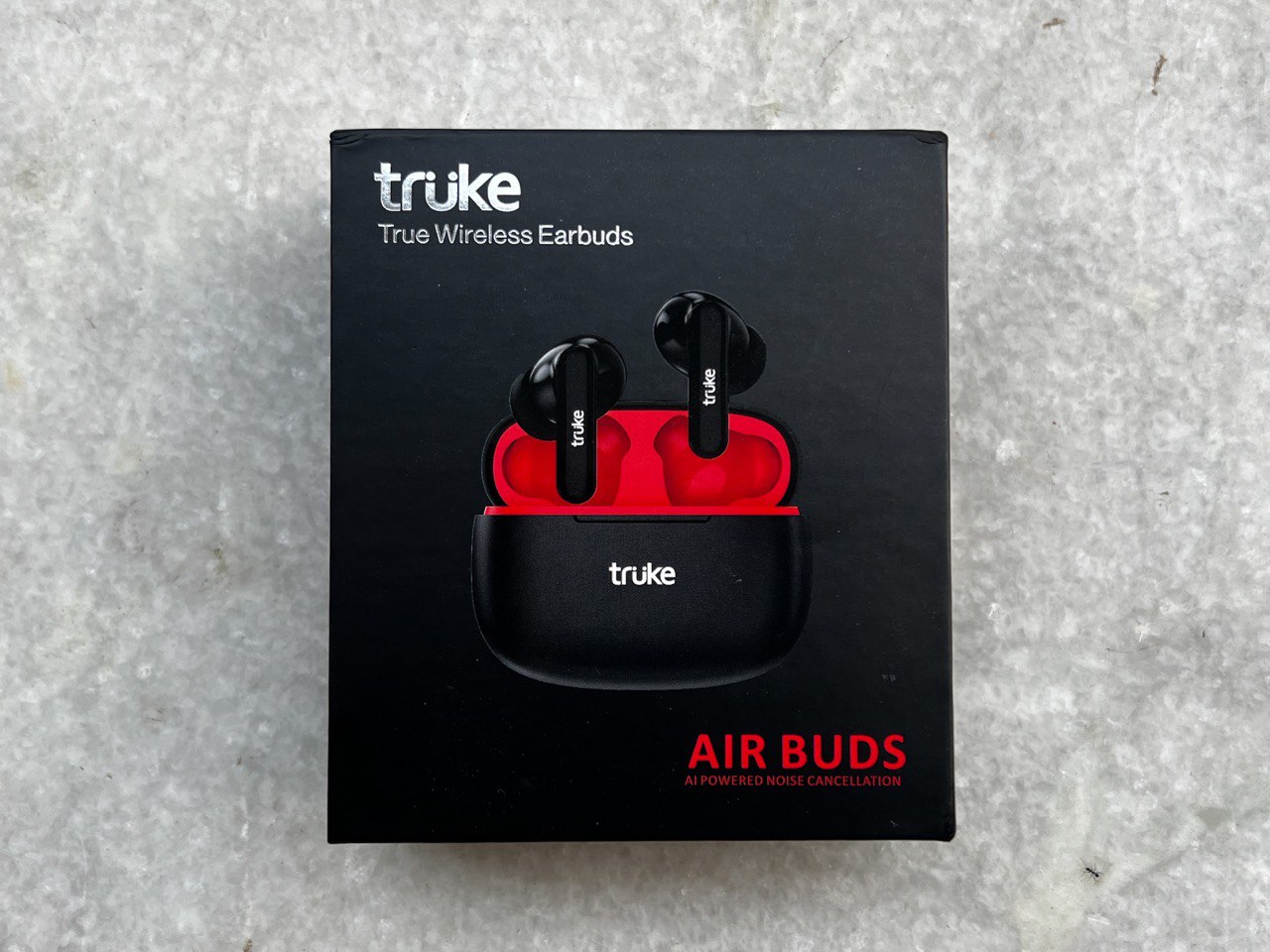 Air Buds comes with a 300 mAh battery in the charging case that provides 38 hours of additional playtime while the earphones can survive on 10 hours in just a single charge without a case. So in total, you get around 48 hours of playtime and the addition of USB type C charging makes the whole process of charging your earphones even more convenient. 
Pros
Attractive design 

Sturdy build quality

Long battery life
Cons
Poor call quality

App needs a bit more optimization