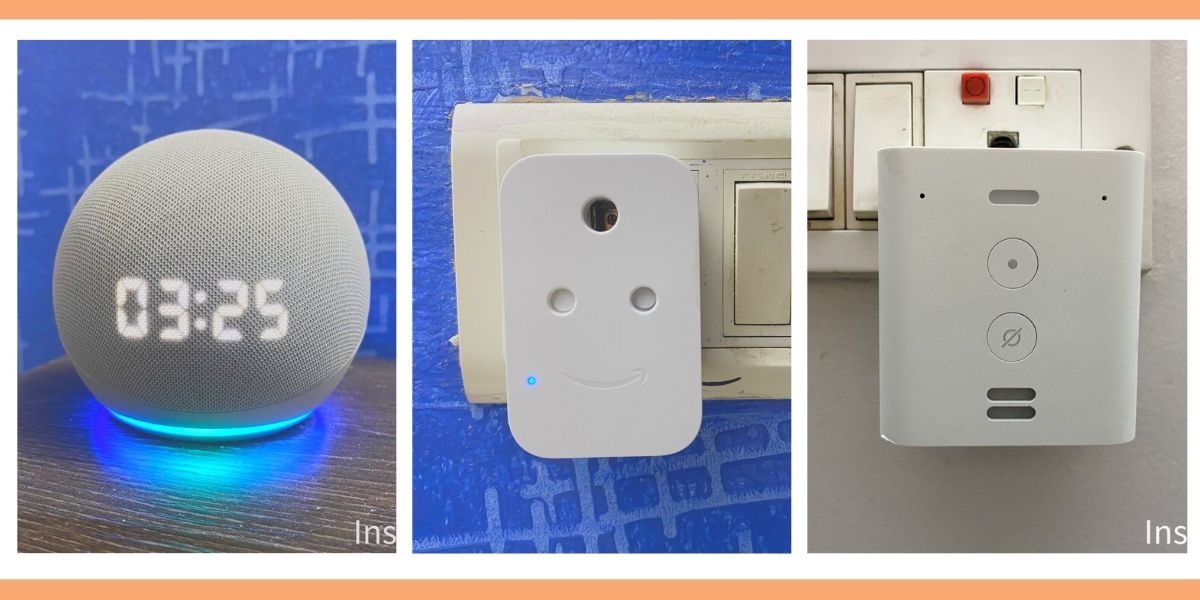 Convert your home into a smart home that is controlled by your voice is a dream and is quite possible with some add-on gadgets to your home. The actual reality isn't quite as magical as we've seen in various commercials, however. There's a simple, singular solution that can flawlessly automate your entire house. And this is by using some of the Amazon Echo devices that can help convert your existing gadgets into smart Alexa-controlled gadgets.
A smart home does not require a Million Dollar gadget and everything can be done well under Rs. 10,000. We shall be using a simple DIY setup with minimal technical knowledge and easy to install setup. With a few Amazon Echo products, you can control most of the gadgetry in your house from your smartphone, or even better with a simple voice command.
Everything you Need to Setup a Smart Home
Smart home setup is actually not that tough, you need a Master controller Voice Assistant device, we shall be using Amazon Echo Dot Gen 4 here, some smart plugs to control your appliances and some smart lighting solutions. With so many different products in the ecosystems, building a smart home can feel like an overwhelming lego puzzle. But as with any task, you can make it easier by breaking it down into smaller pieces. We recommend starting with one or two gadgets and building from there as you become familiar with how the products work. Here are some of the products we shall be using:
Amazon Echo Dot Gen 4
Amazon Echo Flex
Amazon Smart Plugs
Here is a brief about the devices we shall be using and how to setup these:
#1 Amazon Echo Dot Gen 4
The Echo Dot 4th Gen is a beautiful-looking smart speaker that is the cheapest way to enter into the smart home ecosystem. The device will be used as a hub to control lights and gadgets in your home using your voice commands. Here's how to setup Amazon Echo Dot using your smartphone.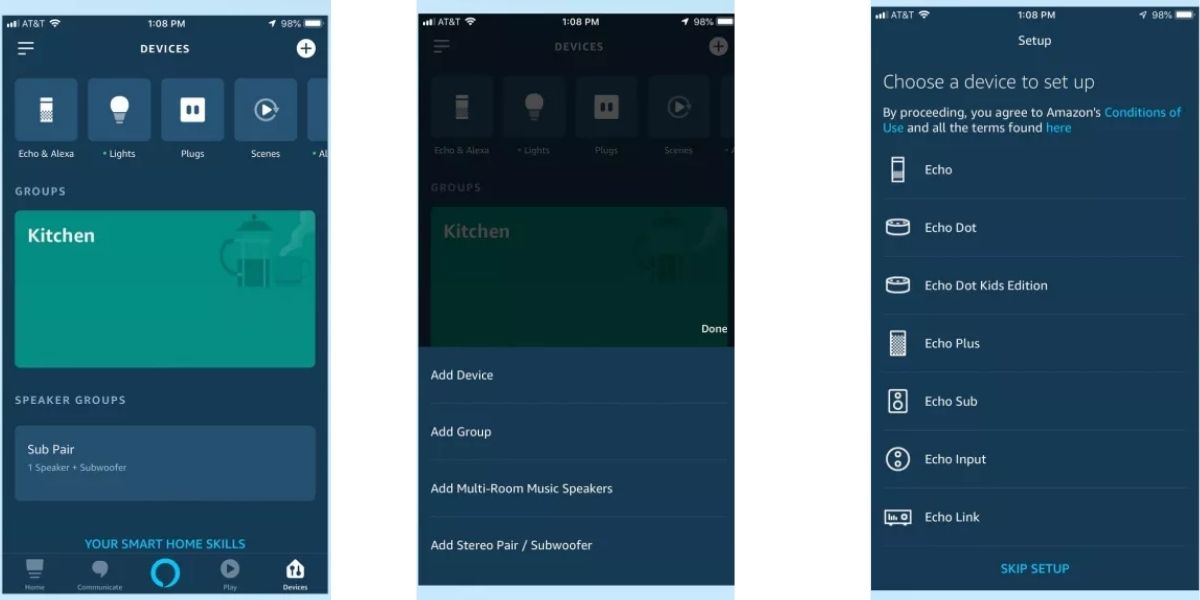 Step 1: Download and open the Alexa app (Android and iOS) on your smartphone or tablet.
Step 2: Select Devices in the lower right corner and Press the Plus sign in the top right corner, or press the hamburger menu (the three horizontal lines) in the upper left corner and select "Add Device."
Step 3: Now press the Amazon Echo icon, followed by the Echo Dot icon that appears on the next screen. Then, press the image of the third-generation Echo Dot.
Step 4: Plug in your Echo Dot using the included power adapter. Once the blue light ring has turned orange, your device is in Setup Mode.
Step 5: Wait for your Echo Dot to appear on your phone and select it. You'll be prompted to go to your Wi-Fi settings. Once there, select the network called "Amazon-XXX." Then, return to the Alexa app.
Step 6: Choose the Wi-Fi network to which you want to connect your Echo Dot. Enter your password if required.
Step 7: Now, select the room where your Echo Dot is located (or create a new room).
And its DONE.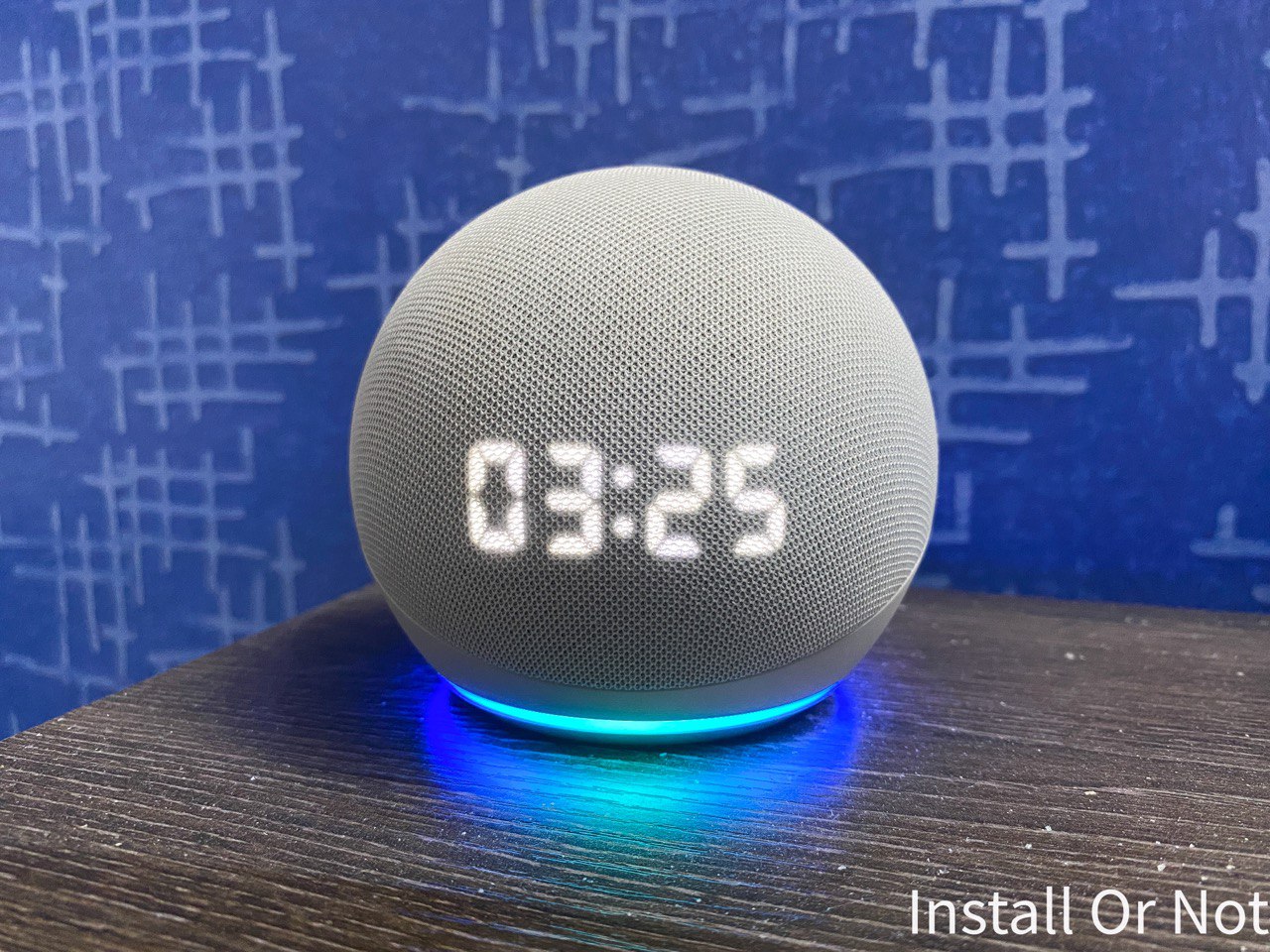 Now since the main voice assistant hub is setup we can start adding a few more smart home devices. In case you are running low on budget and want to skip adding a smart speaker like the Amazon Echo Dot Gen4, you can very well use the Amazon Alexa app on your smartphone to interact with your smart home gadgets like the Smart plugs, smart bulbs and more.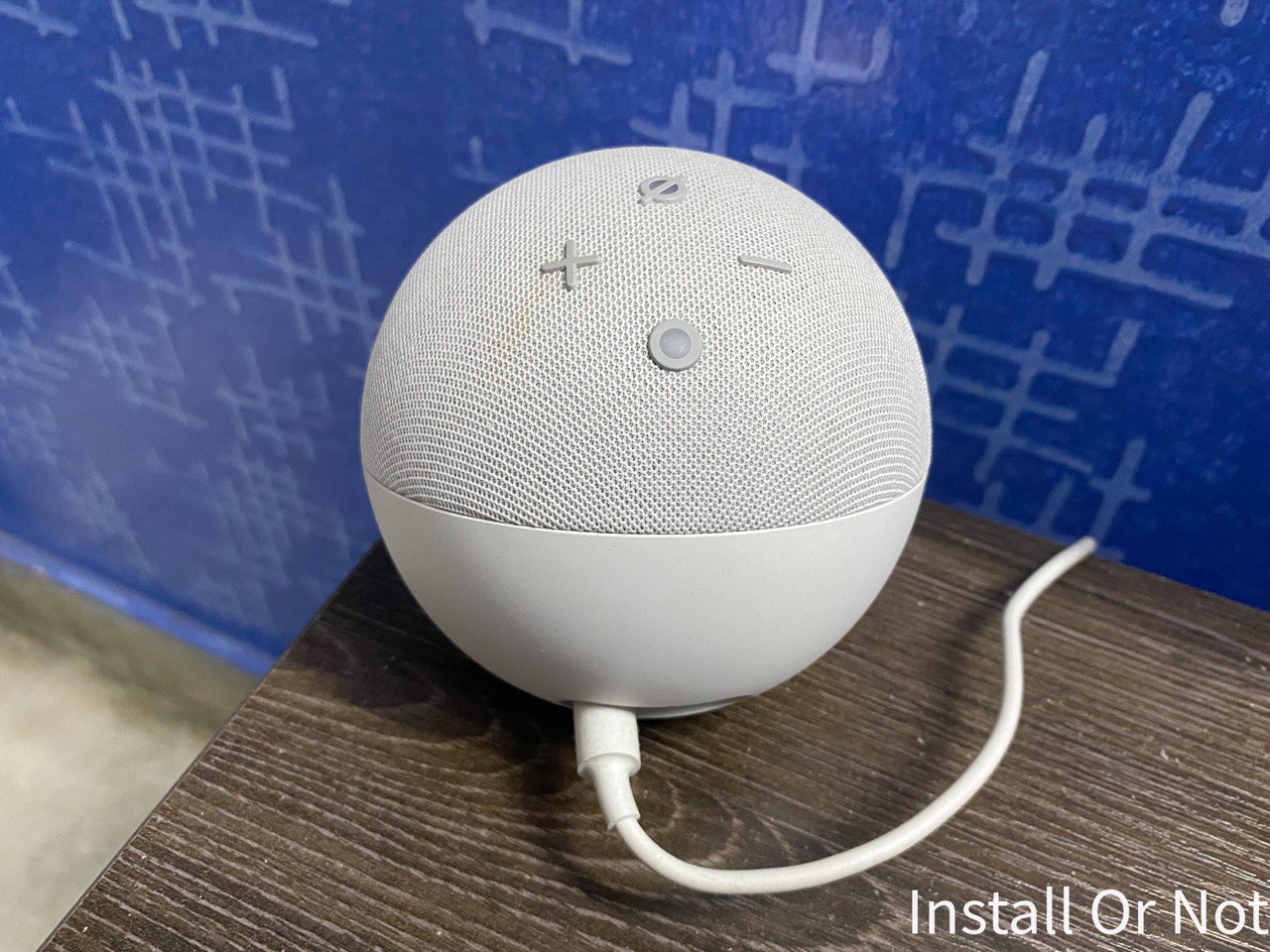 Also in case you still want a physical smart speaker and have no space in your room to place a smart speaker, you can also get the Amazon Echo FLex that is compact in size and can simply setup by plugging into a wall socket. Here's how to use Amazon Echo Flex.
#2 Amazon Echo Flex
Amazon Echo Flex is a smart speaker that plugs directly into a wall outlet so you can install it in a bathroom, kitchen, hallway, or anywhere else where you don't have a shelf to put a speaker, but where you still want a voice-controlled assistant. Like all other Echo speakers, the Flex has always-listening microphones, which let you access Alexa's vast capabilities with just a simple voice command.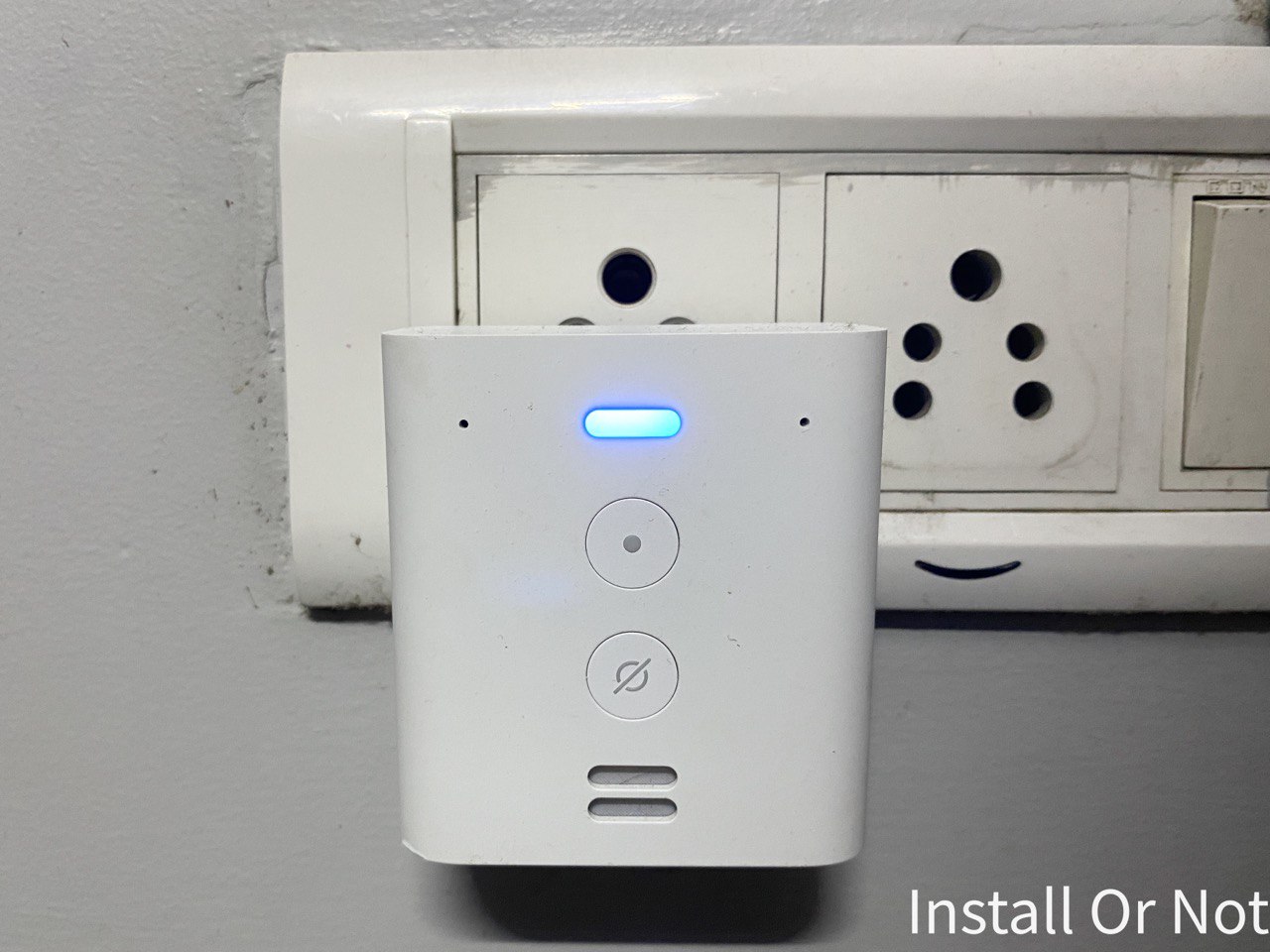 The setup process for Amazon Echo Flex is the same as that of the Echo Dot as mentioned above. It's just a compact easy to install smart speaker that directly plugs into the wall adapter. It does have a small speaker built-in which can be used to interact with the Alexa voice assistant. The Echo Flex does have the ability to connect to larger speakers via a 3.5mm cable or a Bluetooth connection for better sound quality, but that adds another level of complexity and equipment that belies the simple appeal of the Flex.
#3 Amazon Smart Plug (6A)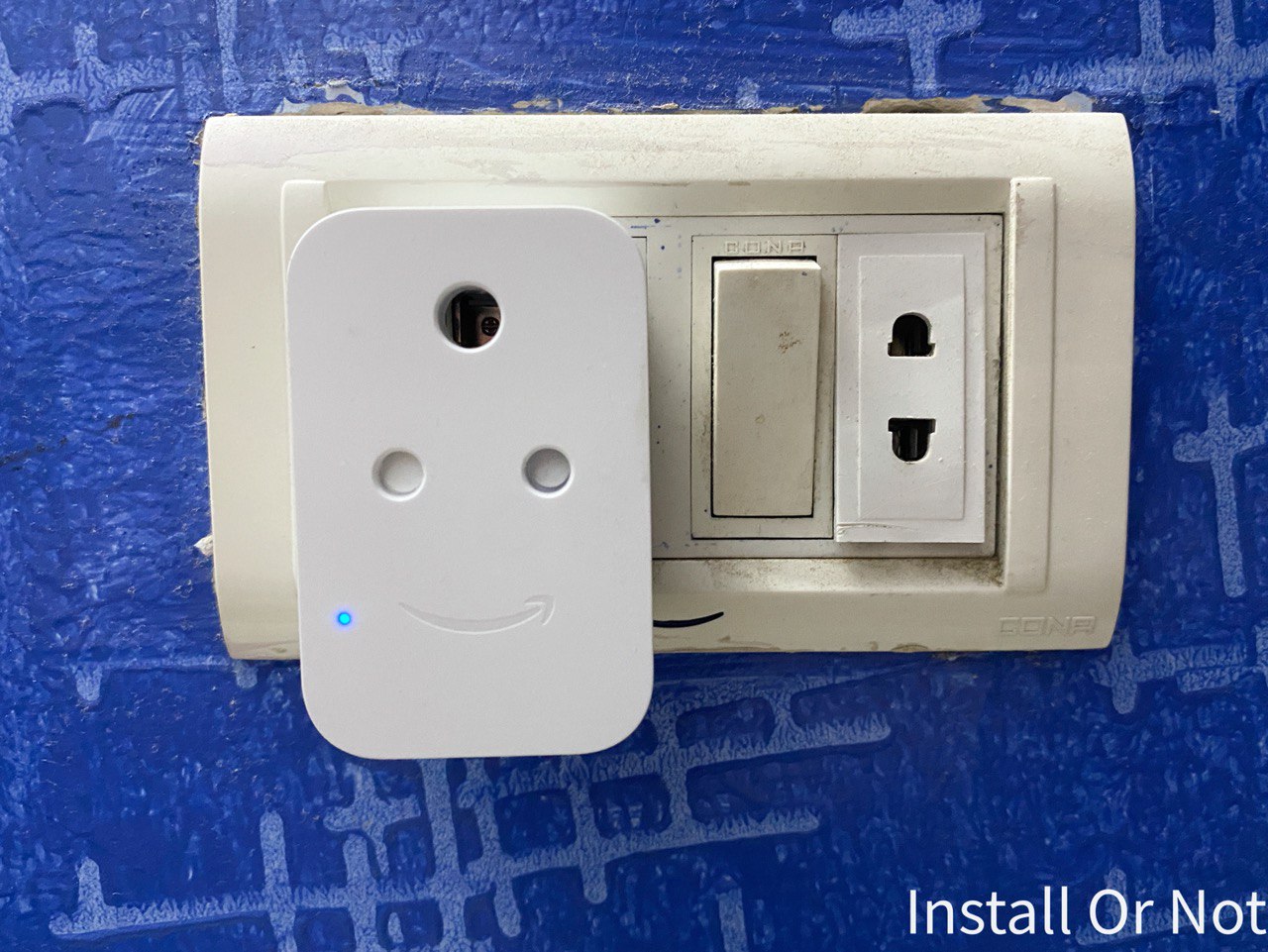 You can find a bunch of smart plugs for sale on Amazon from various brands such as Oakter, Wipro, Zebronics, and a few more brands. But here we have the official Amazon Smart Plug and we shall be using this to convert some of your appliances into smart gadgets that respond to voice commands.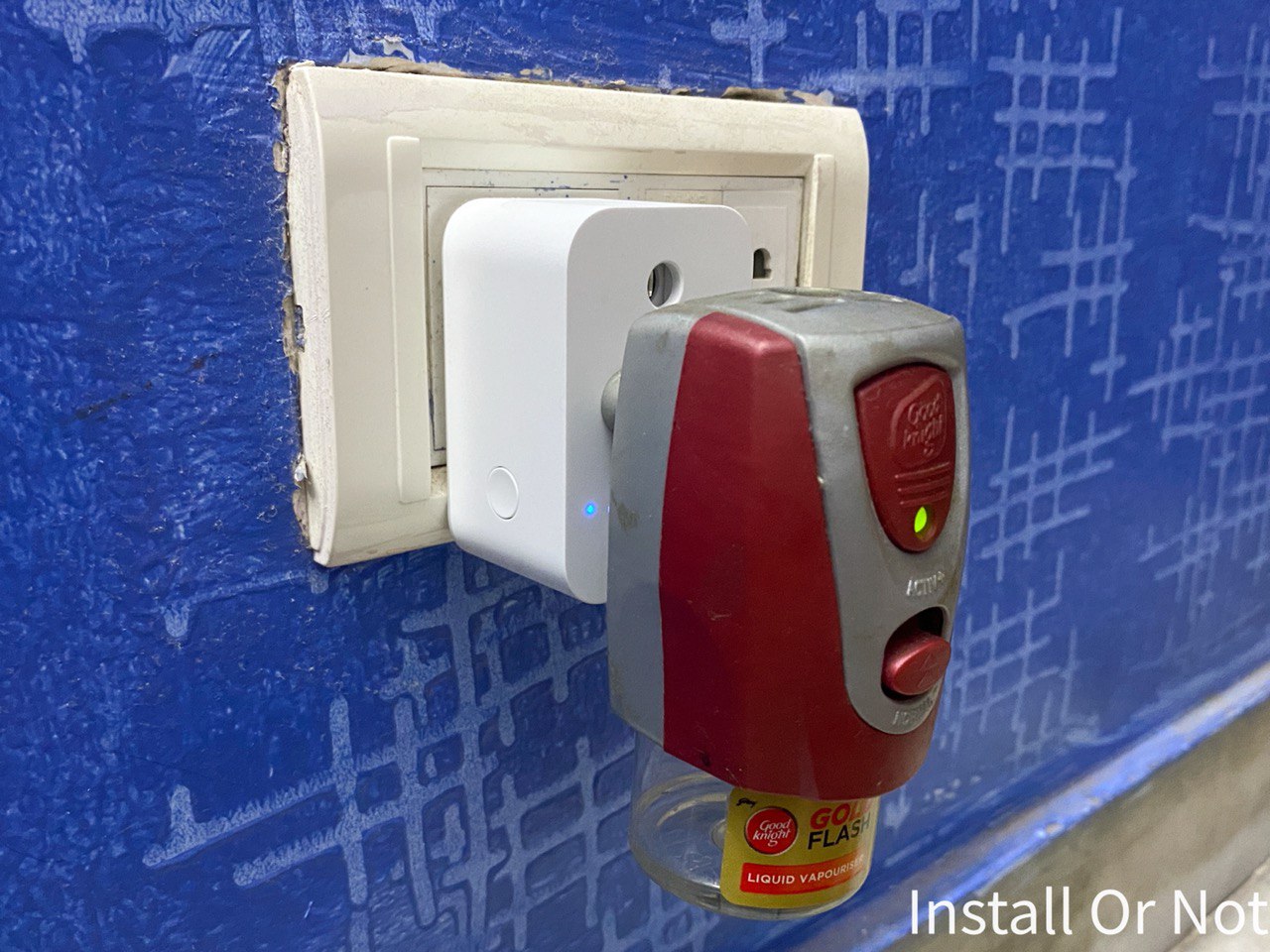 The Amazon Smart Plug connects to a power outlet using a 3-pin connector and uses your home Wi-Fi network to interact with Alexa. You can control any electrical device connected to it, such as a lamp, air purifier, Air Cooler, Mosquito Repellant, etc. It can also be controlled using the Alexa app on your smartphone or by simply interacting with Amazon Echo Dot smart speaker. The best use case of this smart plug can be to turn on your Mosquito Repellant as soon as the sun sets and turn it off early in the morning. Likewise, there can be a lot more use cases such as turn on the Here's How to Setup Amazon Smart Plug using the Amazon Alexa app on your smartphone:
Open the Alexa app and tap Devices and select Add Device.

Now select "Plug"  and then select the brand of the plug as Amazon.

Now click on Next to complete the setup process.
Scan the Barcode printed on the Smart plug and in case you don't see the barcode you can click on "Don't have a barcode" and this will set up the process without the barcode. Make sure the device is plugged in the socket and the LEDs at the front are flashing Blue and Red.

Click on Next to complete the setup process.
What All You Can Do with this Smart Home Setup?
Turn your lights/devices on or off
You can simply ask Alexa to Turn On/Off any of your devices, and this is the most useful feature of setting up a smart home setup. Now there is no need to get up and turn on/off using the physical switch on the switchboard. You can simply ask "Alexa Turn of (Device Name)" and Alexa will turn off the device. This comes in handy while going to sleep, you can simply ask Alexa to "Turn Off Lights" or simply "Turn Off (Room Name)" and this will turn off everything connected to Alexa in that particular room.
2. Alexa as Entertainment Hub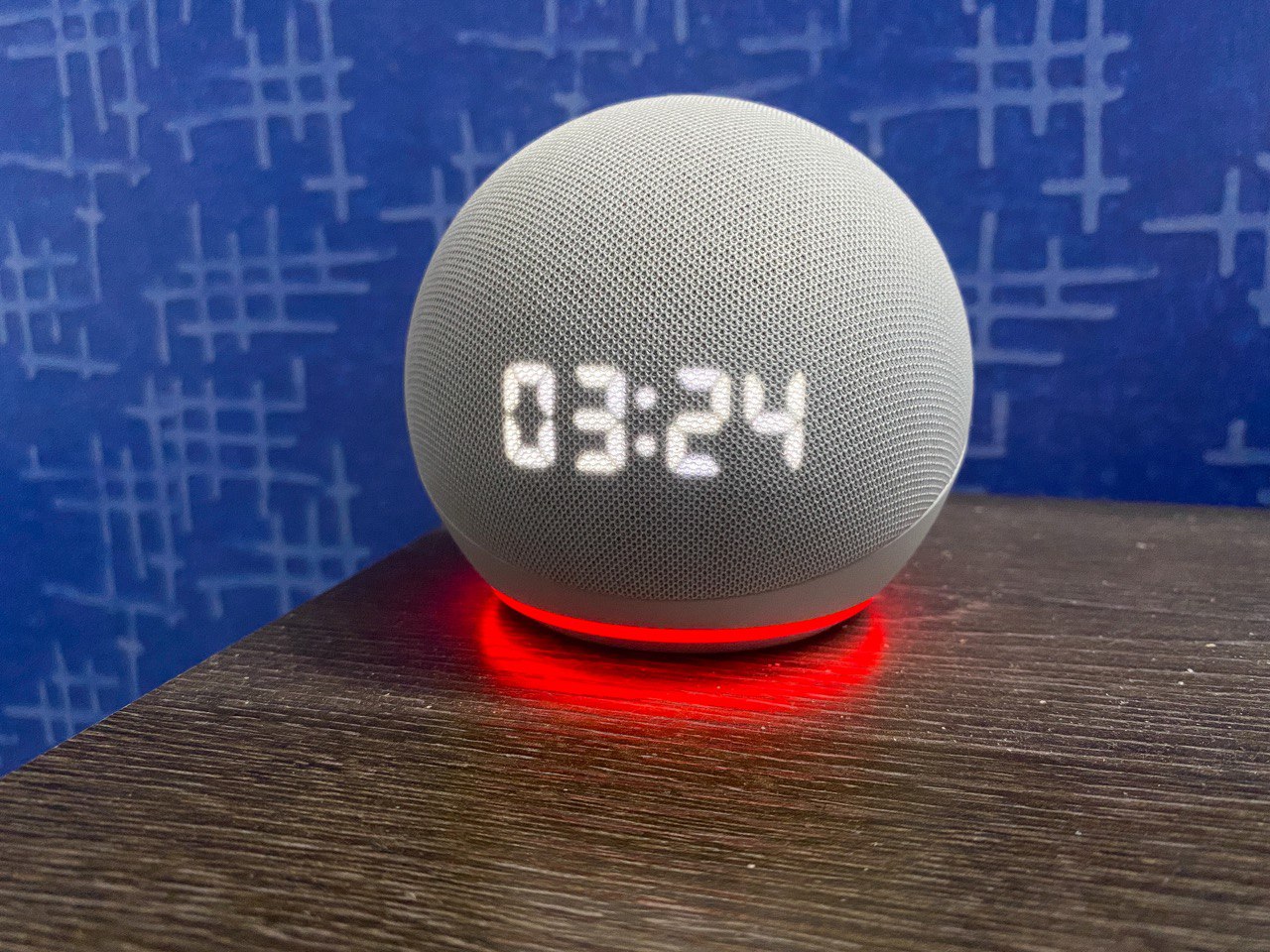 Alexa is the best entertainer in your room and can play any music that you like, can play games with you, and even listen to audiobooks and podcasts. Just simply ask Alexa to play your favorite music and Alexa will do it for you. I personally prefer to ask "Alexa Play music on Spotify" and alexa plays some handpicked music from Spotify. You can select your default music player app from settings and choose from Spotify, Saavn or Amazon Music.
You can play games with Alexa as well, and Alexa can be super fun. There are a ton of different trivia-related skills, but some of the best Alexa skills when it comes to games are Rock, Paper, Scissors, Lizard, Spock; 20 questions; bingo; Jeopardy; tic-tac-toe. More are cropping up all the time so check out the Games, Trivia & Accessories section of the Alexa app to find the game you want to play.
3. Call another Alexa-enabled device
Amazon allows you to make voice calls to and from other Alexa-enabled devices, such as the Echo, Echo Dot, Echo Show, and the Alexa app on your smartphone. You can call any of your contacts that use Amazon devices and Alexa looks through your phone's address book to find contacts who have the Alexa app or an Echo device and then gives you the option of calling them. You can also announce messages as broadcasts messages in case you have multiple Alexa smart speakers set up in your home.
To complement the smart home setup, Amazon Alexa has support for skills that can enhance its capabilities. Some of these skills that you must use are as follows:
Best Amazon Alexa Smart Home Skills
Find my phone Skill: Phone Genie

The Phone Genie skill can be used to locate your smartphone in your home, the app works similar to "Find my phone" functionality. Once you have enabled the skill, you can simply ask Alexa to find your phone, and you Phone Genie will route a cellular call to your phone. The Skill won't be as helpful when your phone is in silent mode, but still beats dialing yourself from another phone.
2. Relaxing Sounds

You can also add skills that enable Alexa to chant sounds for positive energy like Om mantra or feng shui music. These replacing sounds can help you sleep at night or help you concentrate while you are working from home.
3. Radio

You can listen to Radio as well on your Amazon Echo dot, although Radio is not what our generation's take to these days, but it is reported as the second most accessed media in India, surpassing even social media. If at times you feel the need to outsource your music playback to a Radio station or to listen to some of the famous radio stations on your Alexa device.
4. Alexa as Personal Trainer
Alexa can help you get in shape with multiple skills in the store such as the 7-minute-workout skill and Curefit skill. You can simply trigger the workout skill by asking "Alexa, start 7-minute workout" and this will start the workout for you.
How Much Will It Cost to Setup the Smart Home Setup?
The Amazon Alexa devices are priced at a decent price in India and on Amazon India special sale days these devices can get a 30-40% discount as well. The Amazon Echo Dot 4th Generation is priced at Rs. 4500 and in case you have a limited budget you can get the 3rd Generation device as well. You would need 1 Amazon Echo device per room.
The Amazon Smart Plug is priced at Rs. 1999 and on average you would need two of these per room. This can vary as per your need.
In case you would like to add smart led light bulbs, you can get these under Rs. 1000 from brands such as Wipro. You might require 1-3 of these bulbs per room.
So the total cost of setting up a smart Room can be done under Rs. 10,000 with 1 amazon echo device, 2 smart plugs, and 2-3 Smart led bulbs.