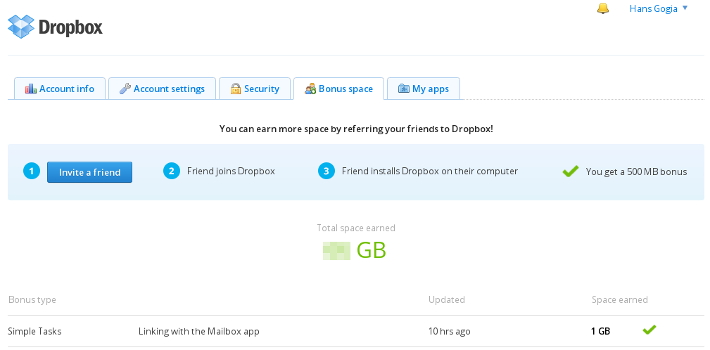 Mailbox the latest entrant to iOS after sparrow which works only for Gmail as of now is offering 1 GB free Dropbox storage if you link your Dropbox account with your Mailbox application. Two months back Mailbox got the ability to attach files from Dropbox and now they are promoting this feature by providing free cloud storage to their users.
In case you don't know Dropbox acquired Mailbox back in March this year and hence it all comes clear that why we are getting 1GB free storage.
So in case you use Dropbox and want some free storage for lifetime and luckily have an iOS device, follow the simple steps below to get your free storage.
Launch the App Store and download Mailbox if you don't have it installed on your device
Setup your Gmail account
After completing the basic setup go to Settings
Scroll down to the last option, Dropbox
Link your existing Dropbox account or create a new account if you don't have one
That's it. You shall see the promotional 1GB storage added to the total storage quota.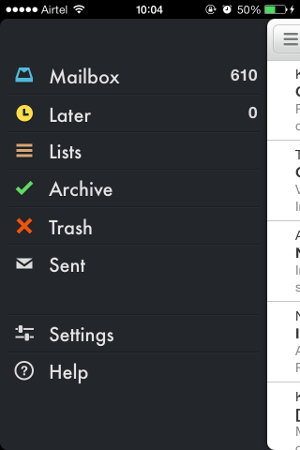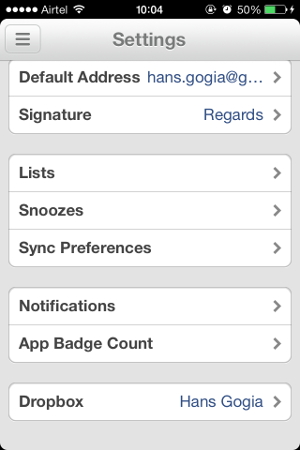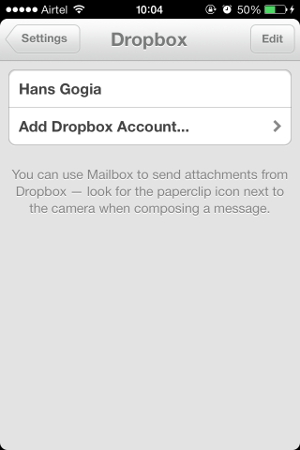 In case you have any queries or doubts, feel free to ask us on our Facebook page or twitter handle or in the comments below.