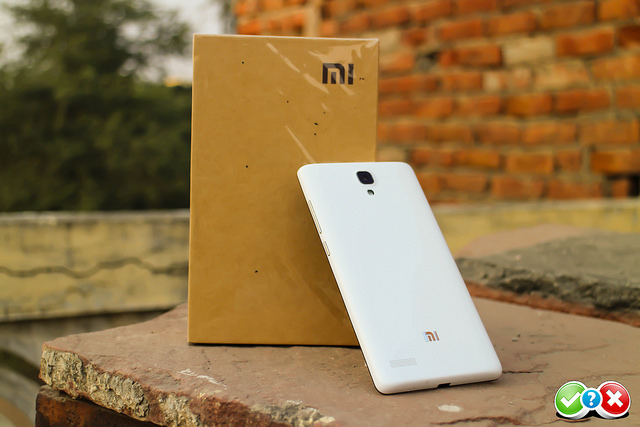 We had reported about the launch of Xiaomi Redmi Note launch in India which happened last week on November 24, 2014. Just a recap, Xiaomi Redmi Note is the 5.5-inch Android 'Phablet' priced at Rs. 8,999. It is launched in two variants 3G only and 4G with different specifications. Talking about the differences in 4G first which is scheduled to be available by late December in the market, packs a Snapdragon 400 chipset. It comes with both TDD-2300 MHz and FDD-band 1800 MHz 4G frequency bands supporting by a single SIM device. It will be the first smartphone from Xiaomi which shall also have an offline retailer in India because of the carrier partnership with Airtel.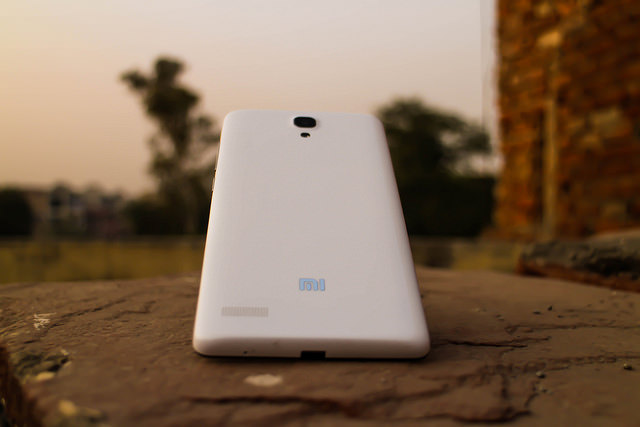 The Redmi Note without the 4G, packs a MediaTek Octa-core processor MT6592 clocked at 1.7GHz processor. It comes with 5.5-inch 720p HD IPS capacitive touch screen display, 2GB of RAM and 8GB internal memory which can be further expanded up to 32GB via an external microSD card. It also features a f/2.2 aperture 13MP rear shooter and a 5MP front-facing camera with a wide angle lens. It comes with a high grade 3100mAh Lithium Polymer battery and all this accompanied by the usual sensors like accelerometer, gyro-meter, proximity sensor etc. It supports dual SIM standby with both of SIM cards active at the same time though 3G is supported only on SIM 1 slot.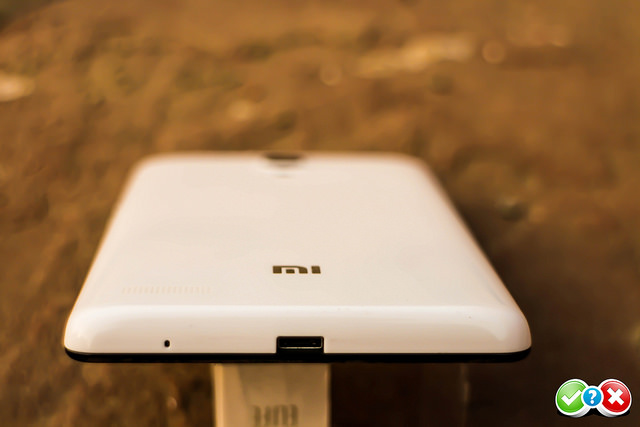 We have got our review unit with us (3G variant) and have been spending the last four days with the handset as the only smartphone on the go. The smartphone weighs approx 200 grams and feels a little heavier than what we expected, same was the case with Redmi 1S. Display on the Redmi 1S at that price point was a highlight and it's the same with Redmi Note, difference now being a 5.5-inch HD IPS display under 10k price point.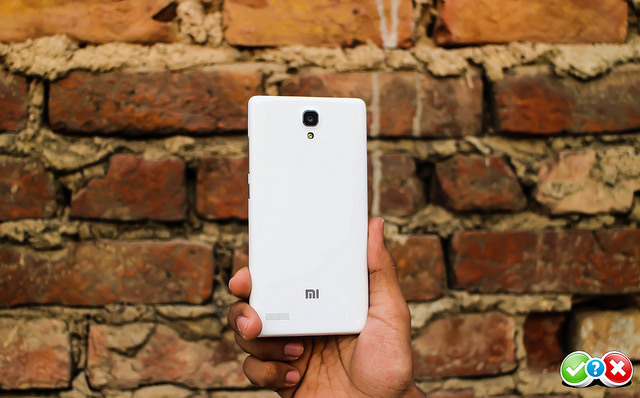 The usual performance of the smartphone doesn't feel sluggish but learning about the fact that MIUI 5 on Redmi Note is still based on Android 4.2.2 pinches a little at-least for me. There was a 567MB update to v37 waiting for us as we unboxed the device but that was for fixing some issues with Cloud Messaging. We ran through a visual bug twice in four days while pushing back the notification drawer to the top. The bug actually makes the edge of the drawer stuck on top of status bar and is easily avoided by keeping the phone in standby and unlocking the screen. Apart from that nothing major. We have downloaded a 'The Wolf Among Us' a big ass graphic intensive game which we haven't played yet but shall do and report about the performance soon in the review. Surprisingly the doesn't any thermal issues alike the Redmi 1S which we were expecting knowing that MediaTek MT6592 has been overclocked to 1.7GHz. RAM utilization looks definitely scary but that is not reflected on simple smartphone usage like calling, messaging etc.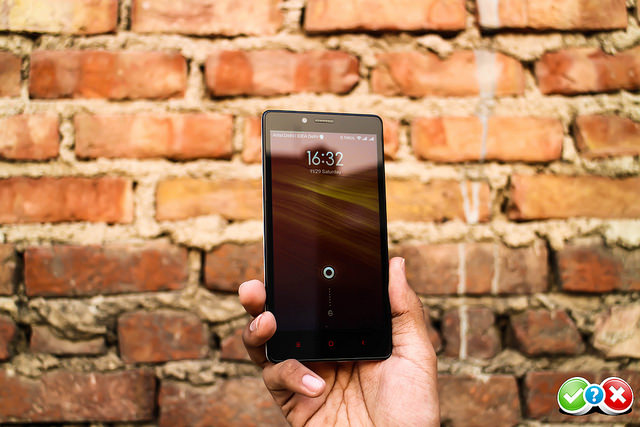 Few clicks from the camera have been good even with LED flash in the dark. So far good, but that Android 4.2.2 is really bothering me. I know that there will be updates in the future upgrading the Android OS as well but I personally have this big urge to use the latest and greatest whichever possible. We shall be talking more about this smartphone in the coming weeks until we have it. Keep an eye on the blog and the social channels, and in case of any queries post your questions on your preferable communication medium.
The smartphone starts it's sale tomorrow, December 2, 2014 so just in case if you wish to buy the Redmi Note tomorrow there is still time to register or else wait for the next week sale on Tuesday.