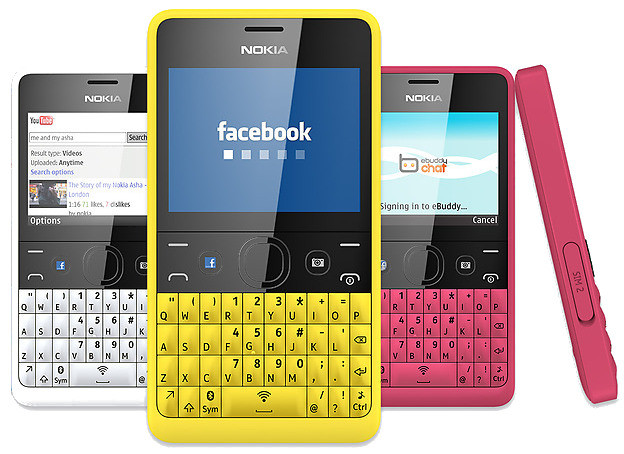 Nokia Asha seems to be the piece of twine that lets Nokia hang on to it's position in the Indian market. With this comes another Nokia news , the Nokia Asha 210 is up for pre-orders for a price of  ₹4,499.
Make no mistakes the Nokia Asha 210 is a feature phone but with the Asha , Nokia usual packs in a handful of features to lure potential buyers to pick it.The Nokia Asha 210 was announced in April with a dedicated WhatsApp button but now somehow with it's release in India , we see it being replaces with a Facebook button.
Nokia Asha 210 comes with a 2.1 inch QVGA 240*320 display , 32 MB of RAM and 64 MB of Internal Storage. This is supposed to be a low end device and the specs are indicative of the same.
It comes with a Dual-Sim Slot as well a full QWERTY keyboard. The Nokia Asha 210 also comes with applications like Nokia Xpress Browser, Nokia Nearby app, YouTube, Facebook, Twitter and many more.