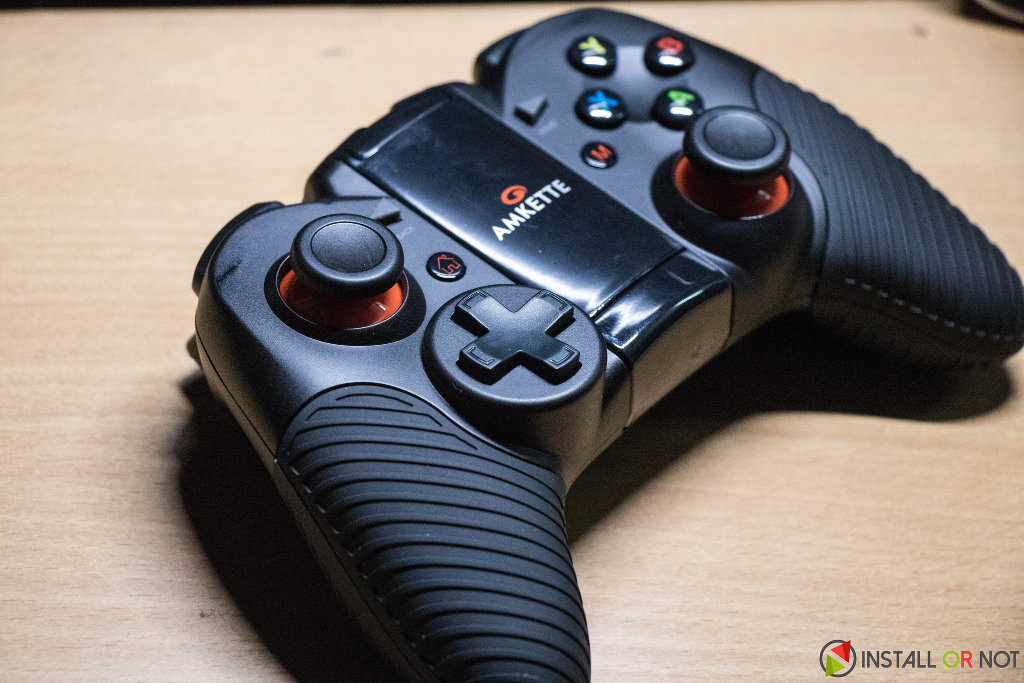 Mobile gaming has stormed up the recent scenario quite a lot more with the introduction of big renowned titles coming to our portable devices. There are a few gaming accessories which flow in the mobile market including controllers, display adapters etc. Controllers considered as best aid to get a better control on your gameplay makes it a prospective buy for gaming enthusiasts. Unfortunately the good ones from steelseries etc. aren't cheap. We know mobile gaming is a casual affair that can only happen when you have time to kill. No one is free enough to allocate time in their hectic schedule for some casual warfare right?
Anyways to cater this demand Amkette had launched controllers starting 2015 and they have been improving since then. Recently this year in January partnering with the launch of Lenovo K6 Note, Amkette launched their first wired controller for Android smartphones called as the Amkette EVO Gamepad Wired.
Design and build
Unlike the earlier variants, this too has the same build and design with the same textured look. It's a controller after all which clearly shall make it look every other controller out there but adding to that it has volume control, mouse mode, home button and play/pause control. The controller is ergonomic and feels sturdy in hand. the flimsy hing is still a problem though it has been made to withstand a little more weight. We say this because if a smartphone even as heavy as the OnePlus One might loosen up with sudden jerk. This statement should not be considered as a deal breaker but yes, it adds a little inconvenience to its handheld usage.
Performance
Setting up the controller is pretty easy now that it is wired. Just plug and play. There is an app on Google Play Store which makes finding compatible games an easy task. The joysticks work perfectly fine which was our primarily concern as they tend to slutter quite a bit usually on cheaper ones. It is responsive and snappy. Overall the performance have been quite impressive.
The controller supports all Android smartphones with USB OTG support. The clamp has been made a little more strong to hold up to 6-inch screen size smartphones. The multimedia keys can be used for volume control.
Our Verdict
There are quite a few controllers available in the market available at even cheaper price points. Amkette EVO GamePad Wired though adds a restriction of connecting it to microUSB ports only but this also cut loose all dependencies attached to it because it doesn't have a battery of its own. The controller pulls it's juice from the connected smartphone itself and runs depending upon the smartphone's battery capacity.
The EVO GamePad Wired is built with well rubberized grips for longer gameplay. The controller is available for ₹1,999 as MRP and we think it is a good deal for casual gaming. Overall we shall rate it as 3.5/5.