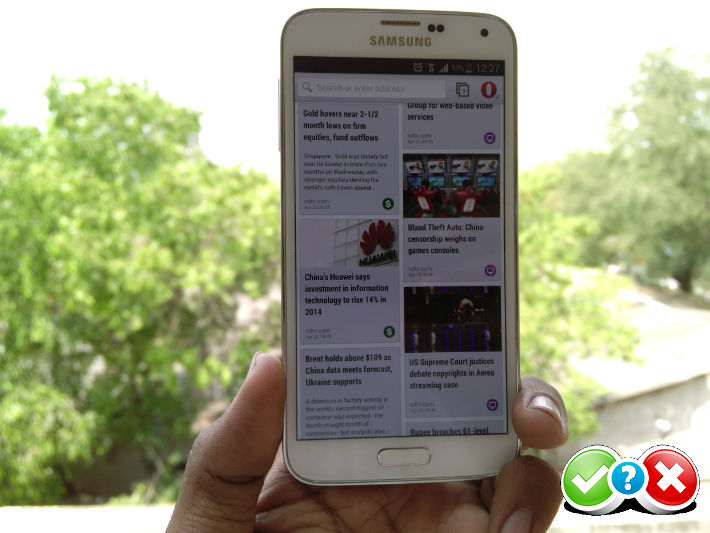 Since the official announcement by Opera Software CEO Lars Boilesen announced at the Mobile World Congress 2013 about switching from their handmade Presto to WebKit engine, there has been this one question, why?
But now in 2014 when the things clear out it all becomes understandable like clearing out the haze as to why Opera did this. For those who don't know Opera Software is the software company popularly known for its Opera family of web browsers with over 300 million users worldwide.
With the evolution of Android everyone jumped from the feature phone to a smartphone. Observing the demand, operators too shifted to the smartphone operating system which led to a decline for the Opera business. Opera was no longer a partner for handset manufacturers because they will just use the stock browser included in the operating system instead of paying extra bucks for a software which might not be used by the consumer.
It was the time when the Opera business took a turn and focussed not on developing just a web browser but also enhancing the experience. Following this was the Presto to WebKit shift, which was an intelligent decision as WebKit being open source accepting the standards by World Wide Web Consortium (W3C) was perfect. If Opera had planned to keep Presto they might have ended their time and money competing with WebKit based browsers which eventually will not affect the end user.
Last year after the official announcement was made, Opera launched its first WebKit based mobile browser 'Opera for Android' and later for the iOS because Presto was a total PIA considering iOS restrictions. We have been using other Android browsers for a long time now and though to give 'Opera for Android' a try and get some insights on how it has been doing.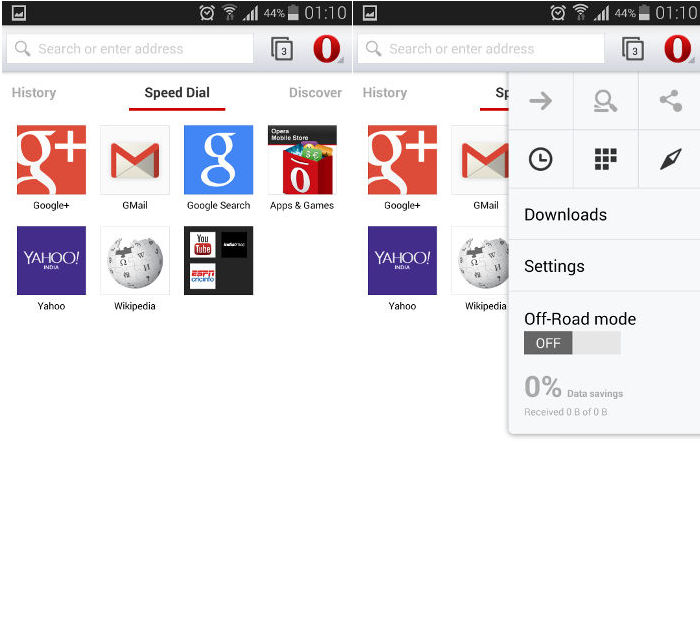 Features
Opera has two different variants of mobile browser on Android itself. One is what we are talking about the WebKit based 'Opera for Android' other is 'Opera Mini' which unlike their previous versions is based on providing lightweight browsing experience and saving bandwidth.
Future Proof
'Opera for Android' as we know it is the fully blown mobile browser just like others namely, Chrome, Firefox for Android, Dolphin etc. It as we know it is powered by the open source WebKit engine which makes it fast and HTML5 compatible.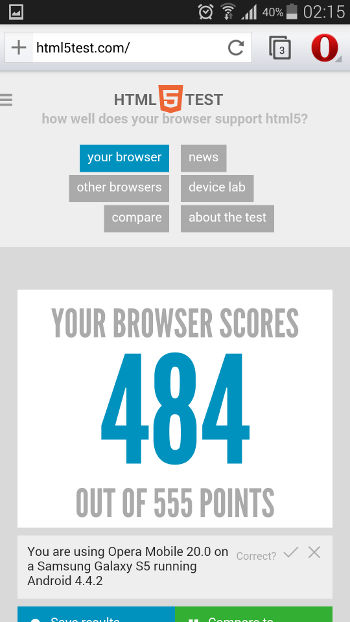 Fancy yet Easy User Interface
It has a very intuitive user interface which makes it simple to use. It has a address cum search bar which was lastly fixed by Apple in Safari 7. The browser loads up very quickly to a speed dial screen which is basically contains all the bookmarks. The tab button counter shows all the open tabs in a cover flow-esque carousel occupying half of the screen with the new tab button on the top.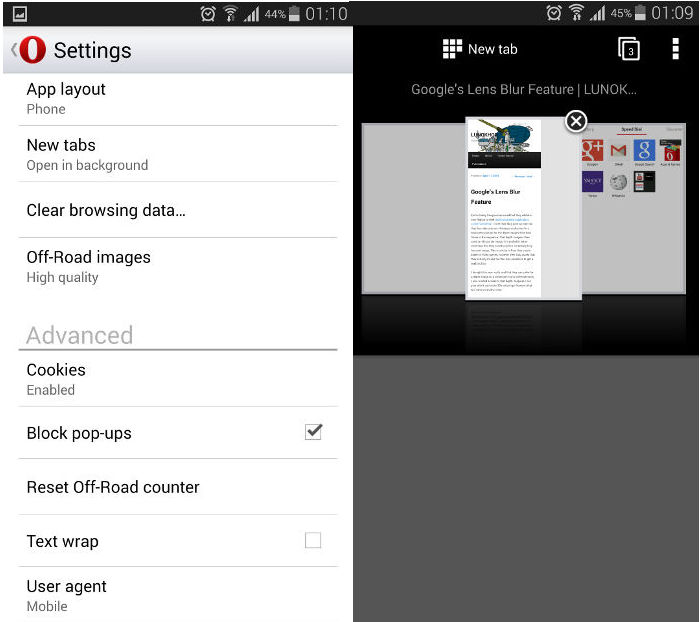 Under the Hood
'Opera for Android' packs a bunch of features which unless explained might not be used frequently. Starting with the Off Road browsing, which is a bandwidth management feature which basically activates the Opera Mini kind of browsing saving up to 1/10 of bandwidth compared to traditional browsers depending upon your customization.
Opera allows the user to choose a permanent desktop user agent in the preferences which is not there with the opponents. It lacks at one place which is add-ons where Firefox is the king.
The mobile browser scored 1997.6ms in Sun Spider 1.0.2, 484 in HTML5 test and 45 fps score in aquarium running webgl which is good.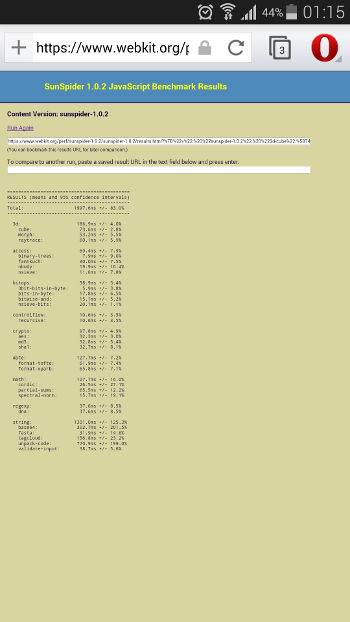 Unlike Firefox sync, Chrome sync, Opera has its own server for managing browser sync which is called as the Opera Link keeping all Opera browsers in synchronization.
Conclusion
'Opera for Android' is an excellent alternative for Chrome on Android. Infact it is the biggest competitor along with Dolphin and Firefox. Featuring almost everything subtracting the Google services, the mobile browser offers speedy browsing, good benchmark results, browser sync, access to open marketplace. The browser is pretty much mature, future proof and leads the game when it comes to rendering embedded content or maybe similar to Chrome for Android.
[easyreview title="Install or Not Scorecard" cat1title="User friendly" cat1detail="" cat1rating="3.5″ cat2title="Performance" cat2detail="" cat2rating="4.5″ cat3title="Appearance" cat3detail="" cat3rating="4″]