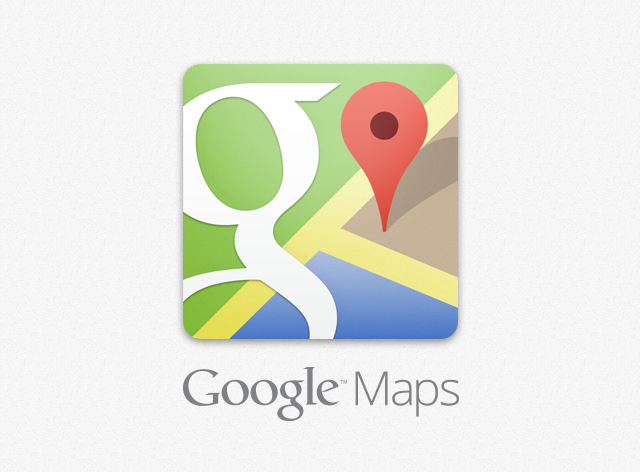 Yes, you read it right. It's THE Official Google Maps for iOS. Finally, the Google Maps for iOS has been officially released on the iTunes today. The application is compatible with iOS 5.1+ for iPhone 3GS, iPhone 4, iPhone 4S and yes iPhone 5.
I can see you iPhoners especially the one's with the iPhone 5 choking on to the news, so here's a quick review of the app.
First of all, Google has kept its trademark of minimalistic style apps. The UI is cleanly done, there's nothing fancy you can see. There's a plain search bar on top, with an arrow style icon on the right which when clicked takes you to the navigation page. Also there's an icon to go to your profile and settings page right next to the navigation icon. There's a doted icon on botton right, which reveals the options for maps. The menu has options of traffic details, public transit, satellite view and google earth link.
On the navigation page. you can enter start and end points of your route and also select mode of transport i.e. car, public buses or on foot. After entering, it shows you the best route with other alternatives. All of this is similar to the already existing Native Maps (google) app existing on iOS 5 and below. But the best is, Google's own app now supports Voice Navigation. Yes, it does, and it does it pretty well. Although it says Navigation is still in beta, but I used it and i liked it.
To be honest, there is room for improvement. The maps load fast no doubt, but the app does not feel very native-ish on my iphone (personal view) and the transitions of menu & pages are slow. With all the minor glitches, its a big deal since Apple screwed up its Maps app on iOS 6. This pretty much sums up all that google is offering in its first release of Google Maps for iOS. Give it a try and post your comment.