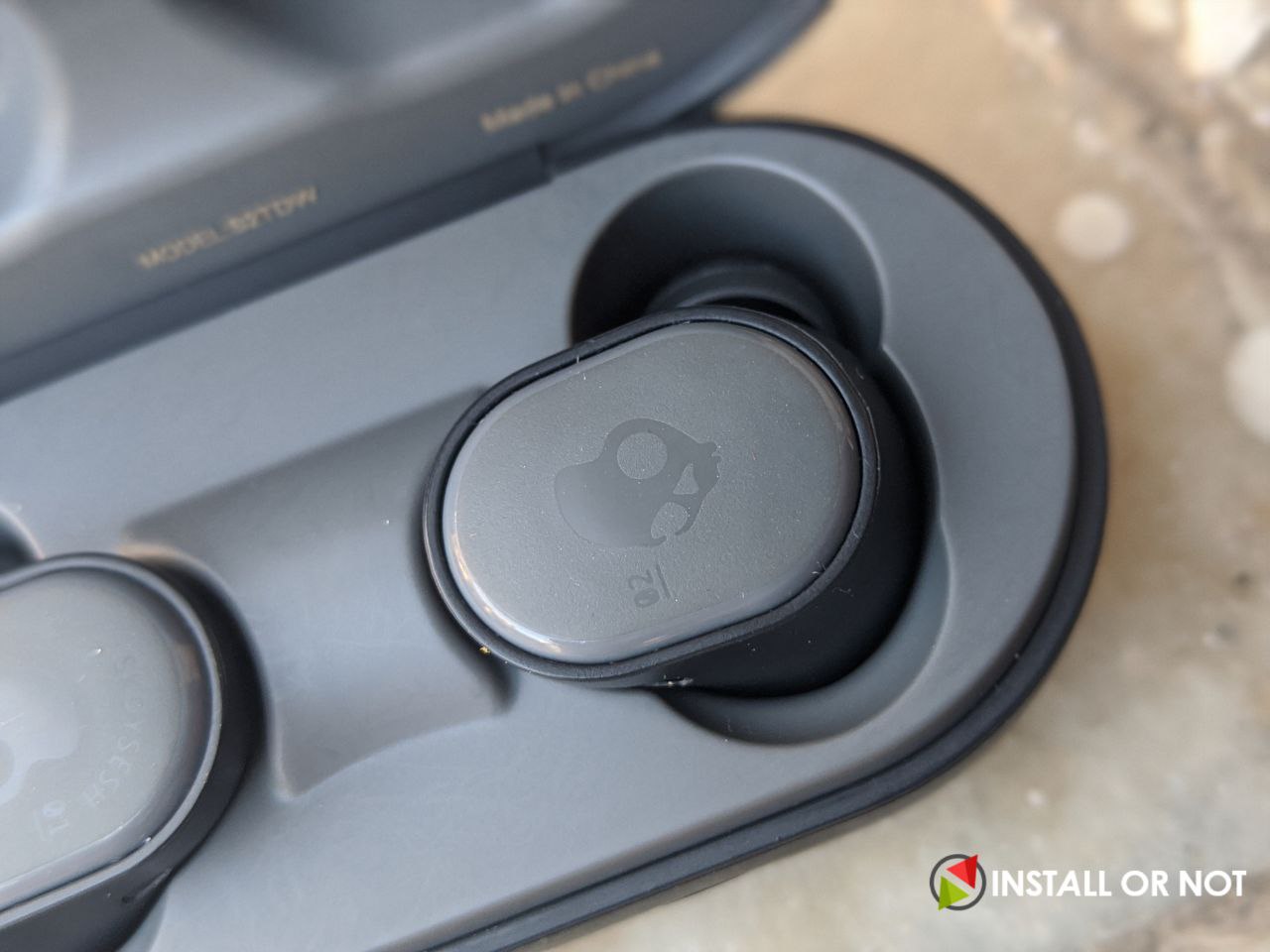 Just like every audio product maker company, Skullcandy has entered the race of the true wireless buds in the basic segment with the Skullcandy Sesh True Wireless buds. Skullcandy has been in this race for a while known for their high bass providing audio products and with the Sesh buds, they got into a different race which they'll know if they can ace or not later. Priced at Rs. 5999, the Sesh buds provide the best quality but how good are they in all the aspects, read on our Skullcandy Sesh True Wireless buds review below.
What you get inside the neat window box package of the Sesh buds is:
2 earbuds
3 sets of ear gels, of a small, medium, and large sizes
charging case
MicroUSB charging cable
Warranty card and user manual
Design and functionality
The Skullcandy Sesh Wireless buds come in a nice premium case that looks like a tiny ice cream box. With the battery level indicator on the side of the charging case, the lid opens up to reveal the two buds. There is also a button adjacent to the battery level indicators which will start to charge the buds when placed inside. Opening up, you will find the buds placed in two separate chambers and can be picked out easily with two fingers. The buds are designed for comfort, with a steel cap with the Skullcandy logo and the high-quality casing which runs along the sides.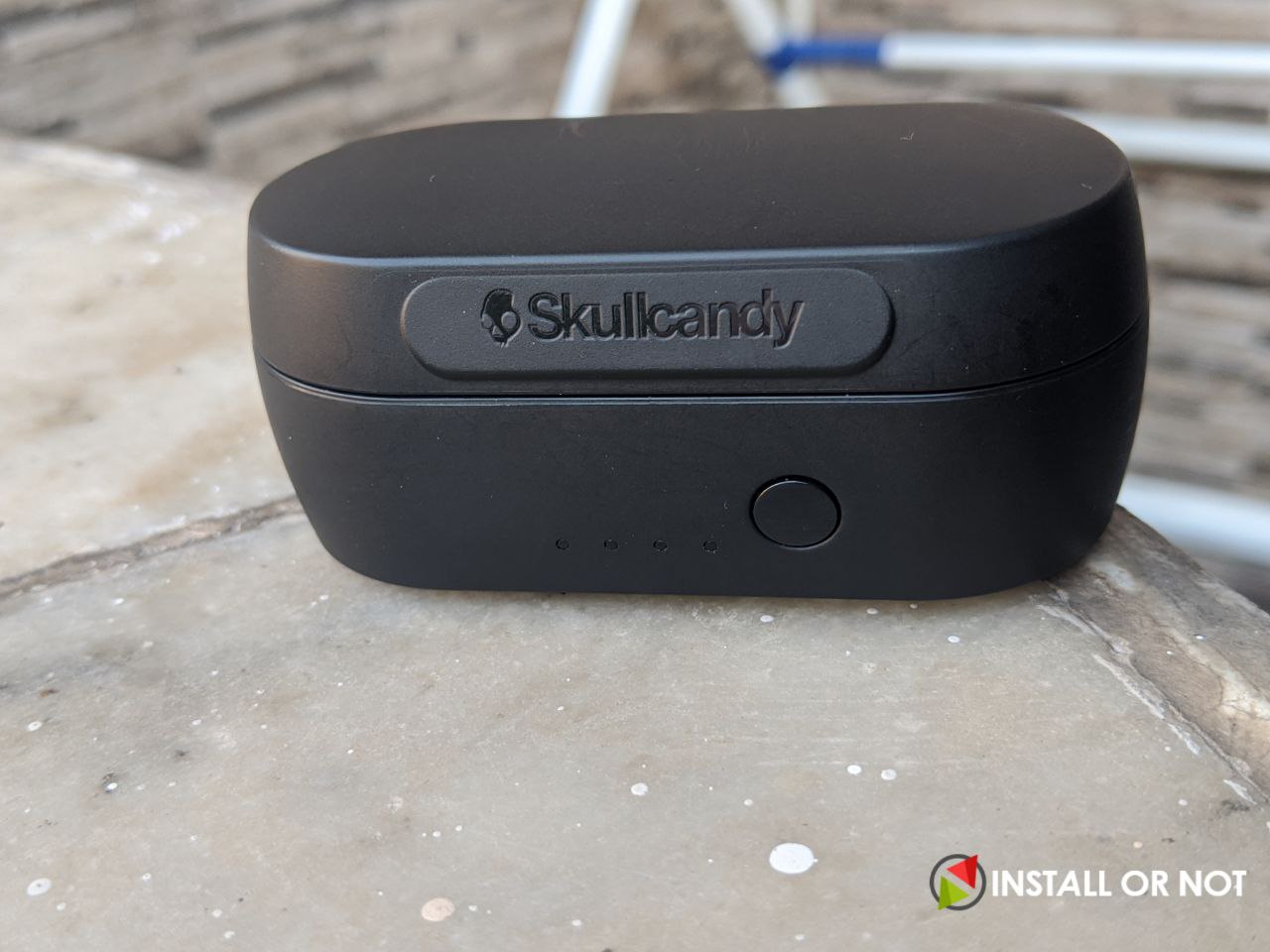 Both the buds have a physical button on the cap where the Skullcandy logo is and these buttons perform certain actions like pressing once will pause or play the audio, long-pressing the right earbud will skip to the next song and long-pressing the left earbud will go back to the previous song. On the feature side, the Sesh true wireless buds provide all the functionalities that all the other earbuds provide for this price range.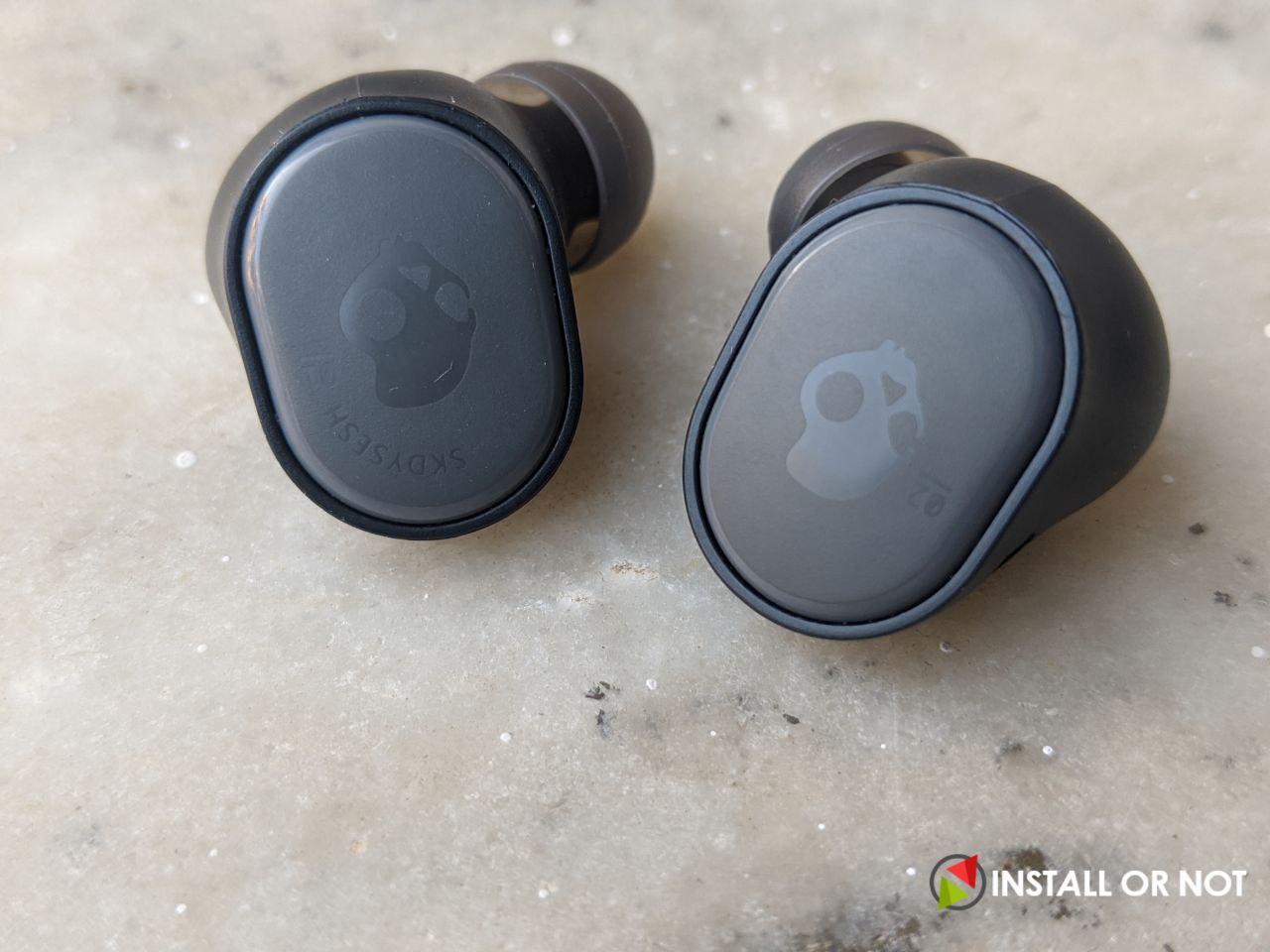 The Sesh wireless buds come with IP55 certification for any kind of sweat, water, and dust resistant up to a certain extent. These can be your choice for the gym that they will hold up in your ears without loosening or falling out. Onto the battery life, the buds once fully charged will give you up to 3 hours of battery life and with the charging case provided, you can charge them for up to 2.3 times which on an overall will give you up to 10 hours of battery life. The two earbuds come with an LED indicator that will show red when they are being charged.
Pairing up and Audio quality
To connect to your smartphone, the Sesh wireless buds are just to be taken out of the charging case which will put them into pairing mode. If that doesn't work, you can use the manual buttons on the buds for it to enter the pairing mode. Overall, the pairing experience is good enough and it is good that you can either use both the buds or just one for your convenience.
With Bluetooth 5.0, the Sesh wireless buds support connections with multiple devices simultaneously. So, no more efforts in disconnecting on one device and pairing up on a new device. This means you can simultaneously use these with your say, laptop and smartphone without any hassle.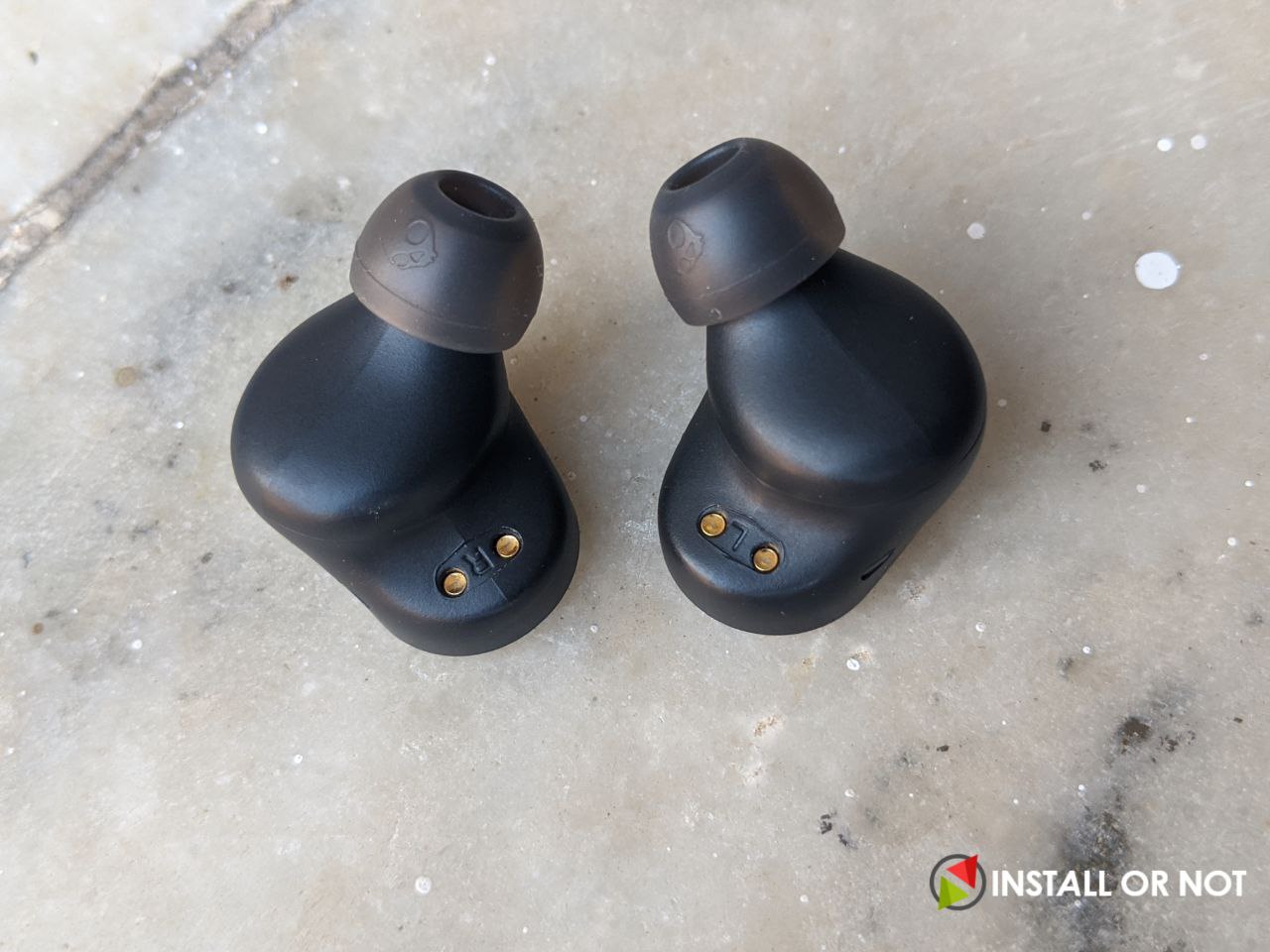 Onto the audio quality, the traditional Skullcandy sound quality comes into the picture here giving you that good feel in terms of bass without compromising on the other aspects whatsoever. In terms of difference, you can definitely distinguish these from other pair of buds which come from Sennheiser or Sony. The mid-bass is just outstanding while providing that extra punch to a few songs but when it comes to electronic music, turning the volume a bit will make it more comfortable.
With the mid-range being a bit tacky, the vocals are crisp and clear without being overdone by the bass. However, treble performance is not that great because it is mainly focused on the higher end. As a result, there is a lack of details and intensity but if you love music like pop, this would be no issue to you at all.
Talking about Bluetooth latency, there is nothing much to notice although there is a slight delay which your brain will get used to quickly. This is one issue common to all the wireless buds priced in this range. Coming to call quality, you can not expect much from any wireless buds because of their design or the mic placement. The Sesh buds otherwise do a great job but not as good as any wired headset or the phone's microphone.
Overall, the Sesh buds are not something like the Sony WF-1000XM3 or the Apple AirPods Pro, but they do offer all the basic features and function good while providing great audio quality for a reasonable price. Although these won't come with dedicated noise-canceling, they reasonably block the sound around, thanks to the bud design.
Verdict: Skullcandy Sesh True Wireless Buds Review
The Skullcandy Sesh True Wireless earbuds are priced around Rs. 5999 and are made up of decent build quality while not failing to provide good sound quality. With a comfortable design, the Sesh buds can not easily fall out of your ears which makes it one of the best earbuds for workouts. With a good 3 hours of battery life once fully charged, the Sesh buds can easily last for your workout without having to reciprocate to charging. Being sweat-resistant also helps it to be your secondary earphone for your workout needs. All in all, if you are looking for a pair of truly wireless earbuds under 7k, the Skullcandy Sesh earbuds can fill in for you.
Pros
Innovative design – won't fall out of ears
Excellent audio quality
Bluetooth 5.0 helps in multiple connections simultaneously
Easy to Pair, just open, take out and they are connected even before you insert these into your ears.
Cons
Pairing functionality not up to the mark sometimes (1 out of 5 times)
Battery Life is fine (90-110 minutes on max volume), could be better