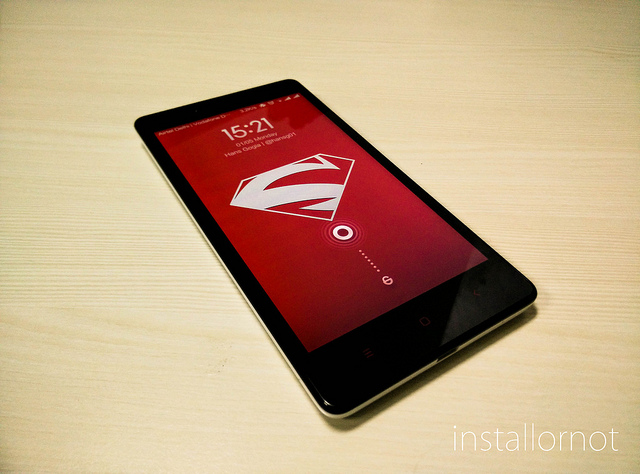 Xiaomi as recent reports say with $45 billion funding is the most valuable startup right now and what they have achieved in India is extremely commendable. Xiaomi for those who still not know is a Chinese electronics company heaquatered in Beijing, China. They have been well known for their mobile apps, and smartphones but they deal in a big lot of consumer electronics as well.
Xiaomi took the smartphone wave to a new level in India with their aggressive pricing which got Indian audience excited. Even though most of the public was not buying their but they definitely created a buzz which had a major role in Xiaomi's publicity in India.
If you remember, Xiaomi launched their 'phablet' device last year in November, 2014 called as the Redmi Note. Redmi Note was launched in two variants – one being the regular 3G variant and one specially designed for India which enables 4G connectivity. We reviewed the Redmi Note, (not the Redmi Note 4G) and added it to our recommended list in that price range. We have our reasons divided in different sections as below.
Design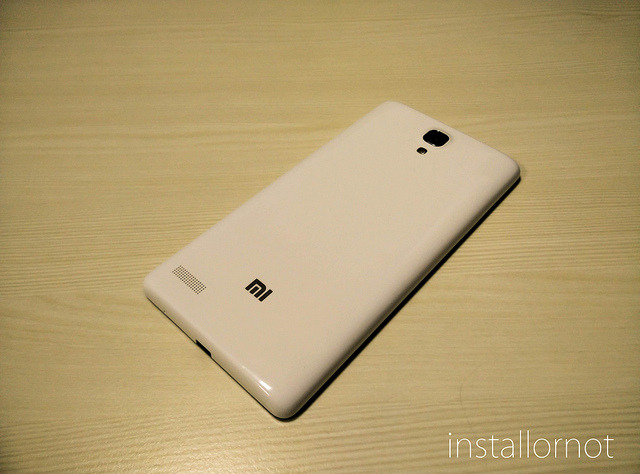 The Redmi Note resembles a similar design pattern to Redmi 1S being in the same family. The front panel has a big 5.5-inch 720p IPS HD display that fits within 154mm height leaving out space for three capacitive touch keys at the bottom and an earpiece along with secondary camera on the top. The capacitive keys are again in red but this time they have a back-lit instead of just reflectors.
The back is glossy white with rear snapper, LED flash, loudspeaker and Mi branding. The left side is bare clean whereas the right side houses the volume rocker and the power/standby button in the respective order.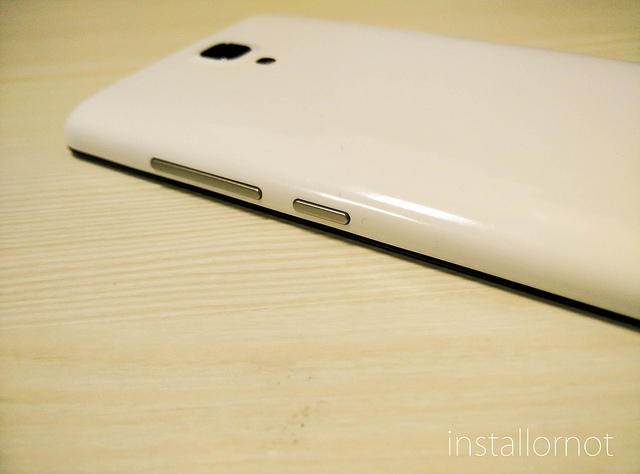 The handset weighs 199grams and feels a little heavy in hands with weight spread across 154 x 78.7 x 9.5 mm dimensions. Overall we can say it is something which we can accept.
Hardware
Xiaomi is well known to fit in high end hardware with their unbelievable price tags. Witnessing it once again, we have a powerhouse which we can say it pretty affordable at this price segment.
Redmi Note has a MediaTek chipset, MT6592 which has an 1.7GHz Octa-core processor and Mali-450MP4 GPU paired with 2GB of RAM. With an on-board storage of 8GB, it supports an expandable memory option up to 32GB using a microSD card. The handset features dual SIM standby (WCDMA+GSM) with only SIM 1 card slot capable of handling 3G networks.
It is backed up by a big 3100mAh battery which can be an important factor for users to choose this smartphone.
We found the hardware to be capable enough to run the operating system smoothly even under extreme conditions. By extreme we mean, even when the RAM consumption was up to 1.8GB playing a game in the background.
Software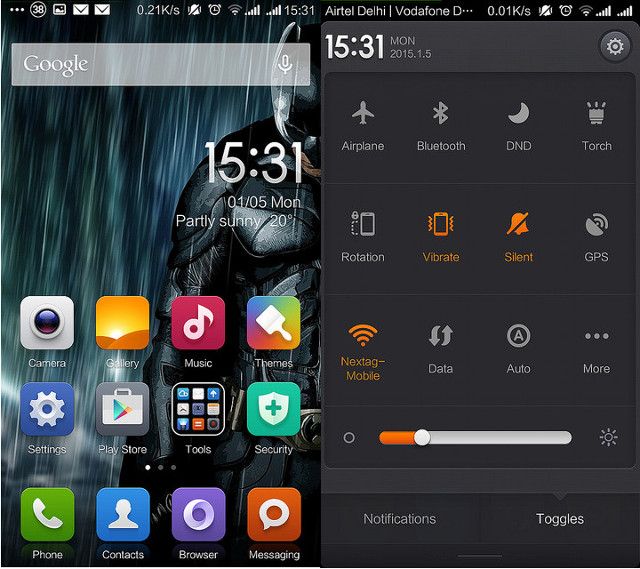 Xiaomi smartphones runs on an enhanced fork of Android which we are familiar with as MIUI. MIUI allows users to experience a refreshing new user interface which has not been there on any Android ROM apart from this. Xiaomi started with MIUI long time back and it gradually gained its popularity on the other side, which most of us might not be aware of. Hence, Xiaomi also allows rooting, hacking their smartphones and still retain the warranty.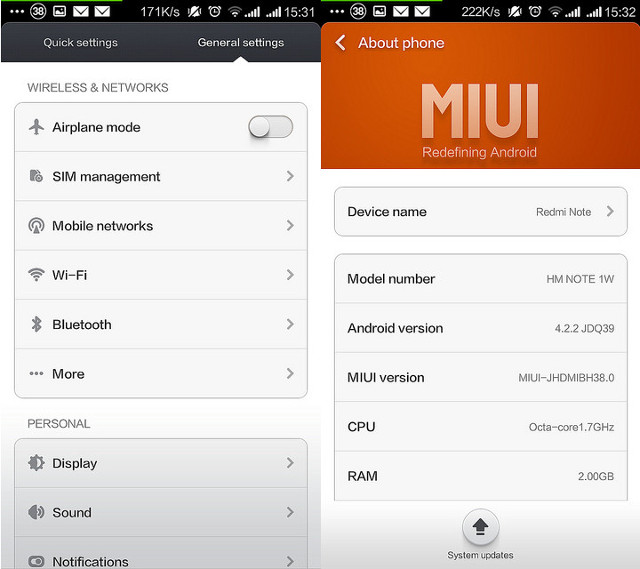 Redmi Note runs on MIUI V5 build which is based on Android 4.2.2. Though you might not figure this out until you actually visit the 'About Phone' section on the smartphone but it somehow bothered me. The toast notifications, push messages all appear in JellyBean style dialog boxes. Apart from this it is also missing the basic pros of KitKat like better resource handling. This is also the reason why your smartphone will shoot up RAM usage even when you have nothing extra running in background.
There aren't much updates being rolled out for Redmi Note yet, probably because sanity tests being not successful for this chipset but we still hope that Xiaomi will do something for its future sustainability.
Camera
Redmi Note features a 13MP f/2.2 aperture and 5MP 28mm wide angle lens front-facing camera. Both the cameras perform best in natural light. Results produced were pretty decent with natural color reproduction.
Redmi Note's rear snapper is capable enough to capture good amount of detail in pictures captured. The front facing camera having a wide lens is able to fit-in more people while taking selfies. The HDR mode adds up more details in shadows, not the best but finest for a 13MP at this price point.
The camera UI is simple and is same for both photos and videos. We get a similar interface with all MIUI running smartphones with changes in camera modes if at max. The Redmi Note includes HDR and Panorama shooting modes along with macro focus mode to add on.
Redmi Note can shoot videos up to [email protected] The details in the video captures doesn't excite us much but not leaves us with any complaints. Below are some samples shots and video captured from the Redmi Note camera.
Performance
Xiaomi Redmi Note has been good performer if not great as we may say. Xiaomi by the year end, launched their first smartphone with >5-inch screen size which is now a requirement for the targeted audience. The specification set looks great on paper and it even performs well too as we tested it during our trail period. There were some glitches which we may say are temporary because they are related with the operating system that too are made abstract.
The benchmark scores states Redmi Note to have an impressive CPU performance but lagged somewhat in graphics. This has been a case with MediaTek and we hope it improves with next gen chipsets. The battery run-time have been impressive as well being able to survive as my personal daily driver for a day. The screen again is very reflective thus, outdoor visibility gets a bump here. In the end, we have the smartphone in our recommended list proving the fact that it is a good buy.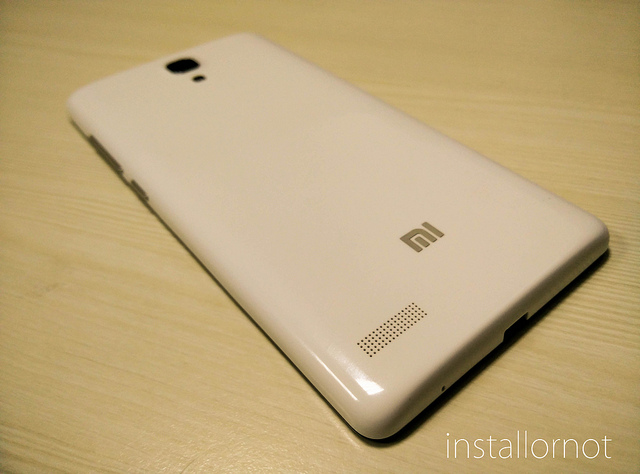 Conclusion
Under 10k price segment has been a competitive zone for all smartphone players in 2014. While the high-end flagships remain to persist, the budget category saw a big leap coming in 2014, which shall be continued in 2015. Xiaomi has been a star performer of this category and not only budget but even bringing high-ed smartphones in mid-range price segment. Did we ever imagine a smartphone powerful as Nexus 5 will be priced for 13k?
Redmi Note is opportunity for consumers demanding big screen handsets at a competitive price point. It packs in all the features which one would expect to suit his regular usage. The best part being dual SIM which nowadays is quite in use. Observing the growing market, Xiaomi also introduced Redmi Note 4G which is especially made for India. This has a different chipset and a single SIM standby supporting 4G networks.
Xiaomi in barely 6 months since the day they launched have crossed a milestone of selling 1 million Mi handsets in India which deserves an applause.
With the recent ban by high court on Xiaomi has pushed Redmi Note 4G ahead of this, because they aren't allowed to sell this chipset right now. The handset is priced for 8,999INR and the 4G variant costs 1k more which is available from Flipkart under the same weekly flash sales that take place every Tuesday.
Pros:
Cons:
Graphics performance
Runs on Android 4.2.2
[easyreview title="Install or Not Scorecard" cat1title="Hardware" cat1detail="" cat1rating="4.0″ cat2title="Performance" cat2detail="" cat2rating="4.0″ cat3title="Design" cat3detail="" cat3rating="3.5″ cat4title="Value for Money" cat4detail="" cat4rating="4.5″]