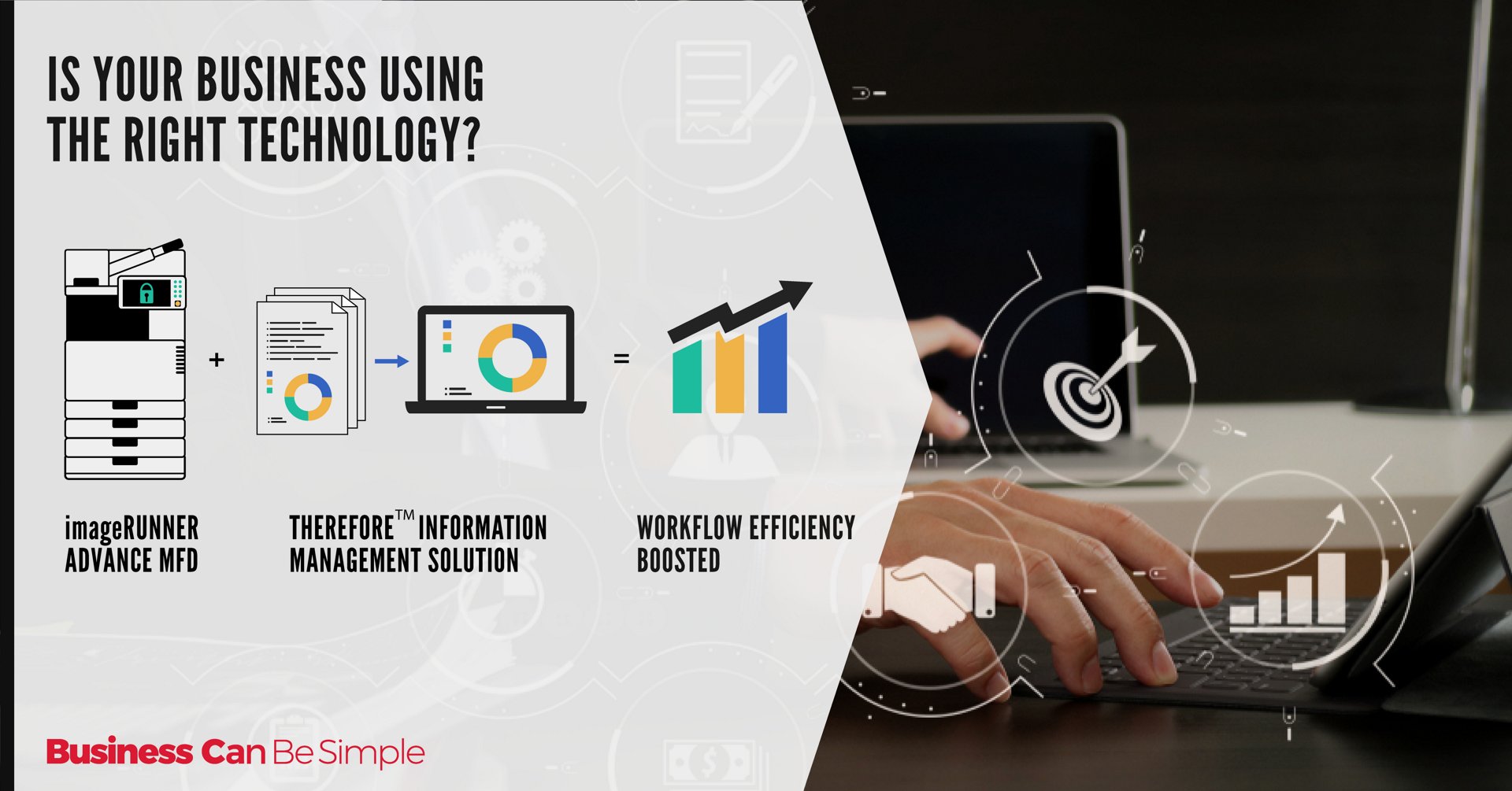 Today, businesses are facing a tremendous pressure to constantly keep doing and delivering more, in order to attain a sustainable and profitable future. For this to happen, technology plays an absolute role in ensuring that businesses stay relevant and accessible. While automation is taking over different aspects of our life, it is imperative for the organizations to adopt an apt IT infrastructure that offers a secure environment, along with enhancing efficiencies and enabling business productivity. There are various organizations which are working towards making business more secure and agile, however, there is one such brand that aims at providing optimum business solutions to enhance organizational abilities, thereby making businesses simple.
Canon, one of the leading players in the imaging space, is determined to make businesses simple and rewarding. Through it's office automation products & solutions, Canon aims at simplifying business processes and result in business optimization.
Established in 1937, Canon has risen to emerge as the one of the best organizations offering imaging solutions. With an endeavor to promote its ideology and products that can serve as an advantage for businesses, Canon entered the Indian market in 1997. For over two decades now, Canon has constantly been innovating as per the needs of Indian market and has been in the quest to simplify businesses with
its cutting-edge products, services, and solutions. With a focus on R&D and intensive market research, Canon has been able to crack the code of what business necessitate. As a result, it offers a wide range of office and enterprise products in India, such as Digital Copiers, Scanners, Projectors, Print Solutions and Document Solutions along with Consumables.
Canon's position as the no. 1 brand for copiers in Asia as well as India in 2018 as per the IDC tracker, underlines the trust and value that organizations have placed on the company's offerings. Canon continues to highlight how Business Can Be Simple by transforming businesses with solutions that streamline complex processes.
Canon says 'Business Can Be Simple'
In its attempt towards helping the organizations to improve business productivity, Canon propagates its concept of 'Business Can Be Simple'. It primarily involves the process of securing business intelligence by becoming a trusted partner to businesses, thereby understanding their needs and serving to be a growth catalyst. The company believes in long-term partnerships as opposed to just one-time transactions. With customer service being their top priority, Canon ensures that they are always present when their customers need them.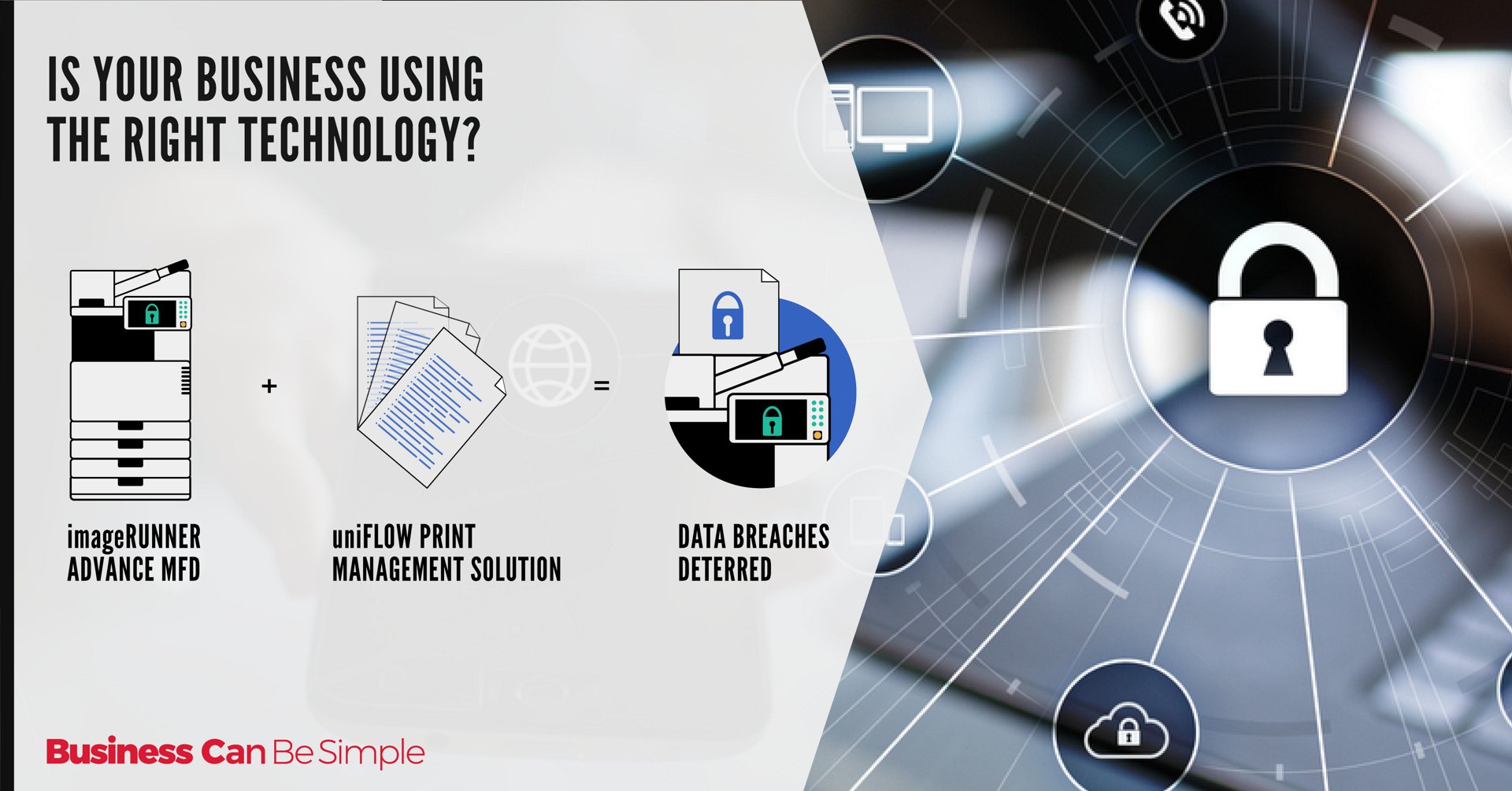 Canon aims to become a trusted partner to the organizations and help them grow their business. As one of the leading players in the imaging space, Canon understands that with every passing day, the business needs are getting unique and complex. To ensure that its customers stay ahead of the game and continually drive their businesses forward, Canon continues to innovate with its products and services. By analyzing customer's challenges and designing appropriate solutions, Canon helps them increase productivity by enabling their employees to work smarter and achieve greater efficiency.
The One-Stop Solution for all Office Needs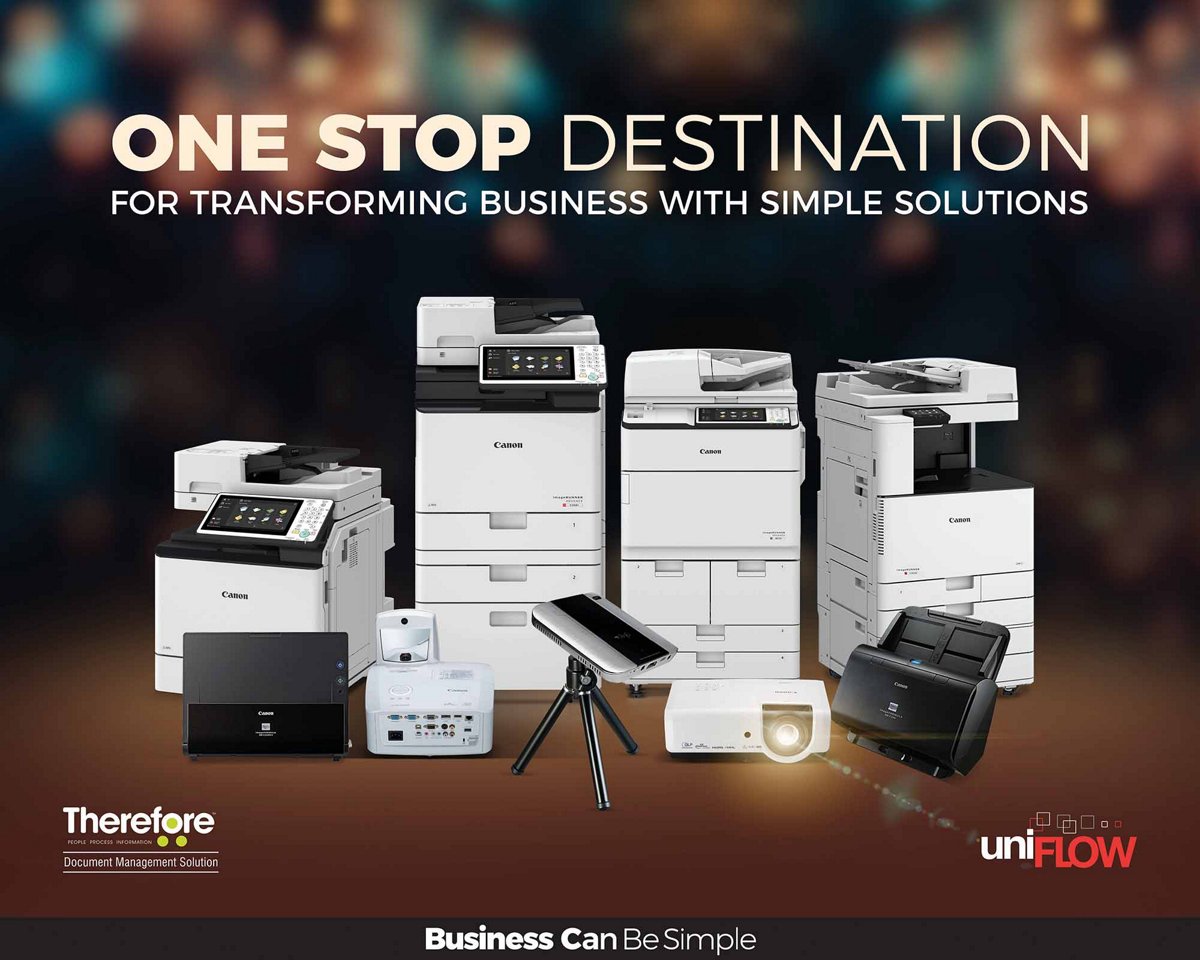 Offering both hardware and software solutions, Canon serves as a one-stop destination for all office requirements. Often organizations face logistical challenges when they engage with multiple vendors – the quality may not be uniform across different partners, the cost of purchasing hardware and software from different partners may escalate the cost further and even then they may have to face with compatibility challenges. By offering customized and integrated solutions, Canon provides cost-efficient solutions that save time as well as makes life simple for its customers.
For all organizations – big or small – Canon provides a diverse range of software and hardware solutions, that address all imaging needs. For instance, with its portfolio of Multi-Function Devices (MFDs), Canon has simplified the tasks and complexities of day-to-day work life. These devices allow customers to save time to make the best use of resources and provide unparalleled printing on A3 and A4 documents. With Canon's advanced range of both Mono and Colour MFDs, it has emerged as a growth catalyst for organizations.
Similarly, Canon's range of Document Scanners can help organizations take the right steps forward towards digitization and be more efficient. Canon's range of Documents and Cheque Scanners offer an effective combination of preserving data, having information access as well as saving storage space that is a huge advantage for modern businesses today.
Canon's offerings bring together software and hardware solutions that work seamlessly towards simplifying a company's business requirements.
Digital India – Document Management holds the key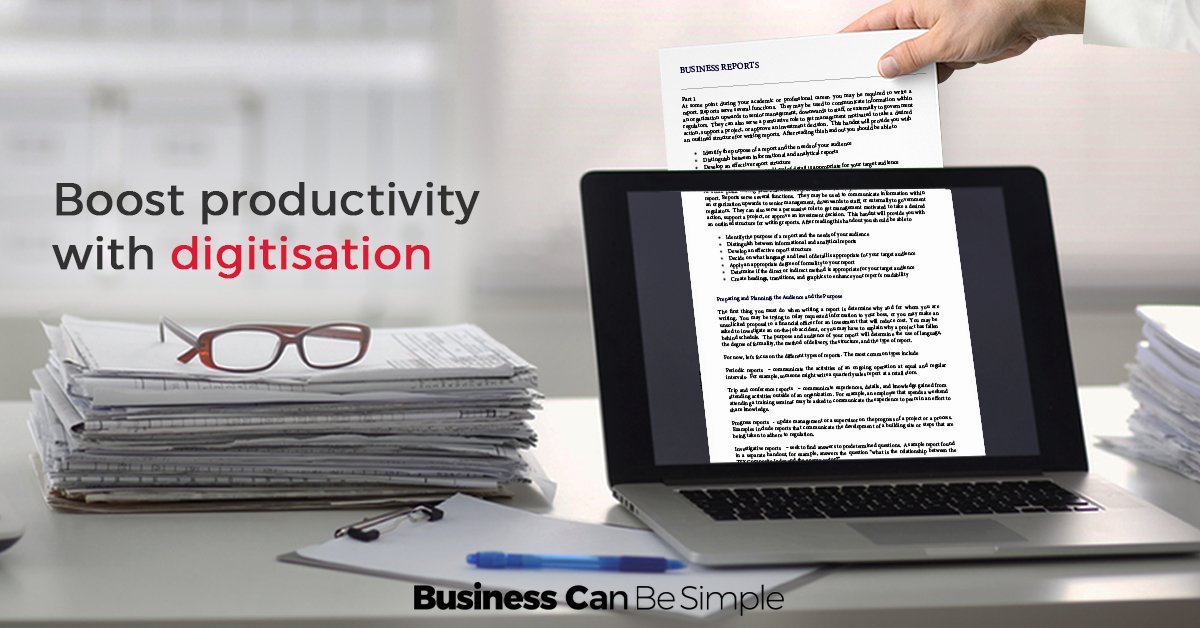 India, as a country, has emerged as a preferred business destination and is seen as a regional superpower due to continued development. The country has already been experiencing an entrepreneurial wave that has fueled the start-up revolution – initiated mostly by the youth who have come up with great ideas, powered and driven by technology. However, no matter the size of the business, Document Management plays a crucial role as evolved data security measures can help make or break businesses. To truly achieve a digitally enabled India, it is extremely important to ensure that documents are stored digitally in a secured environment and can be accessed and printed within the same environment.
For a businesses to thrive, beyond ideas and a motivated workforce, document management holds the key. As businesses grow and become more complex, employees will tend to feel over-whelmed and stressed. Digitization of ever-increasing volume of documents with quick or almost instant access is important to relieve this pressure and improve efficiency. To address this issue, Canon provides both software and hardware solutions. These solutions help in providing storage and access to data in an effective manner and get the best results. As a document management solution provider, Canon helps its customers save, organize, share and access all content as per their requirement. It helps businesses – big or small – to optimize processes and streamline document workflow which increases productivity.
For further information, please visit – https://edge.canon.co.in/bcbs/
Disclaimer : This is a sponsored post