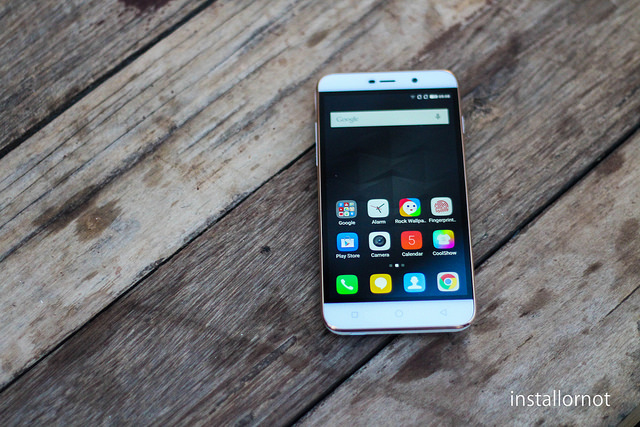 Coolpad had announced the Note 3 Lite in India which is claimed to be the affordable fingerprint scanner smartphone.
It's the second flash sale of the Coolpad Note 3 Lite today starting 2PM onwards on Amazon.in
. We have answered a few queries which we got via your comments on our YouTube channel. Just in case you are planning to buy one, do give it a read below.
Dual SIM 4G connectivity
The smartphone comes with dual SIM 4G connectivity supporting VoLTE that is Voice over LTE. Both the SIM card slots support 4G connectivity. We couldn't test them simultaneously since Delhi and there's no good 4G network in this circle.
Yes, dual SIM 3G connectivity ran fine. Though a lot might depend upon the network operator. In our tests, we had 3G running on one SIM while the other left for calling on 2G.
Sunlight Readability
Coolpad Note 3 Lite has a very reflective screen. In fact this is the case with almost all smartphones. This clearly states that sunlight readability would go down the drain unless your smartphone and brighten up your screen good enough to cut down the reflective effect.
This isn't the case with Coolpad Note 3 Lite to be honest. It somehow struggles for the same with its max brightness but is not able to make it easy for our eyes.
Storage and memory
We know that Coolpad Note 3 Lite comes with 16GB of on-board storage and 3GB RAM. Additionally it can support a microSD card up to 32GB.
Out of this 16GB, a user gets 11GB of storage for its consumption. It's highly recommended to use a microSD card of at least 16GB (Class 10 for best speeds). You can have your pictures and music on the SD card whereas internal memory can be left for apps and its cache.
We believe even 16GB might become insufficient for you one day with the increasing number of apps on the smartphone. Every app creates some cache and consumes an obvious space for its data for best performance, so its better you leave the internal memory for faster loads and keep the multimedia content on an external storage.
3GB of RAM is good enough to handle all your multitasking requirements. This also makes the smartphone the most affordable 3GB RAM smartphone available right now.
Battery life
Coolpad Note 3 Lite comes with 2500mAh non-removable Li-Ion battery. For a smartphone of 5-inches HD display and these technical specifications it runs fine for a day. The software too has built-in power saver mode to make it even better.
We feel the poor network connectivity could widely affect the battery. The constant switching between different network bands take up a lot of power to perform these actions. 3G was the most affected one in our tests because Delhi.
Overall, if we say the battery life is decent but if Coolpad would have managed to provide fast charging it would have been even better.
Value for money
The simple question that comes to every mind, buy it or not?
Well, we have been testing this handset for 15 days now and it has never disappointed. The fact that it offers sufficient features in an ergonomic build makes it a value for money device. If you cannot handle a big handset this is the smartphone you should be looking for. Especially when you need something as a secondary alternative because people tend to spend more on primary units.
So if you want our take on this smartphone, go for it. Great deals under 10k price point.
We will keep updating this list answering more questions to make sure you don't regret your buy. If you have any queries find us at any social platform or just drop a comment below.