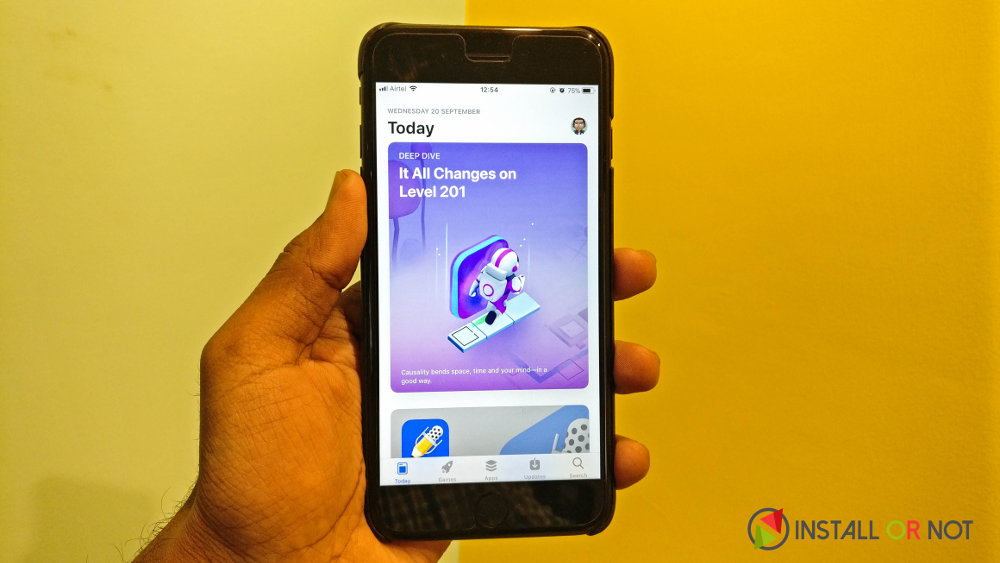 Apple has now started to roll out iOS 11 which is their 'greatest software update' yet. iPhone, iPad, and iPhone Touch users can check for the software update on their respective device by visiting Settings -> General -> Software Update. iOS 11 was announced back at WWDC 2017 just like every year. We have been testing its Public Beta since Day 1 on our iPhone 7 Plus. iOS 11 is a much-welcomed update for iPhones but it is huge for iPads. With features such as Drag-and-Drop, new control center and a dedicated Files.app everything is worth the excitement.
Surpassing all the goodies there are a few cons that one should know about beforehand as the downgrade process is not easy. Even if you have already updated or planning to update, here are a few things you should know about iOS 11.
32-bit apps are gonna die
iOS 11 will be only supporting 64-bit architecture hence, iPhone 5 or below are not on the list to receive the new update. Although the tech giant had made sure there are ample 64-bit devices in the wild, but a few app developers still have not updated their apps to support the updated architecture. If any of your favourite apps are on a 32-bit architecture just be sure that you can live without them before hitting that update button. To make sure your applications aren't affected just go Settings -> General -> Applications and check for incompatible apps after the upgrade.
Old hardware may slow down
iOS 11 will update iPhones starting from iPhone 5s and iPads starting from iPad Mini 2. Every year updating the OS requires more computational power to feed new features and iOS 11 is no different. In fact, iOS 11 comes with a lot of machine learning tasks which are performed locally so if you can just hold on to iOS 10.3.2 or whatever you are on until you upgrade to a newer iPhone or iPad.
Fails detail test
Recent stories have started floating around about iOS 11 missing out on details as in having design inconsistencies. Well, it's true and we had too witnessed the same since Beta 1. Unfortunately, some of them still persist in the final release but I am sure Apple will fix them soon. Here is the link to a detailed blog post which describes the issues from a designer's point of view.
Tons of new features with iOS 11
Talking about what's new in iOS 11, there is an all new beautiful App store, customisable control center, confusing lock screen and notification panel similarity and lots more. This topic definitely deserves a complete detailed discussion about how all these new features are going to affect our workflow. Well, we read a thorough review by @reneritchie on iMore.com where he talks about new aspects of the mobile operating system and jots down convincing deductions for those design changes. It's quite long, take a time out and read if you are really interested to know everything about the new iOS 11.
Backup your data
Lastly, if you plan to upgrade make sure you have taken the latest backup so that in case of any hiccup you don't lose your data. Also, charge your device up to 50% or more battery before proceeding with the update as it is going to be a big one which might take a while installing it on your iPhone/iPad/iPod Touch.