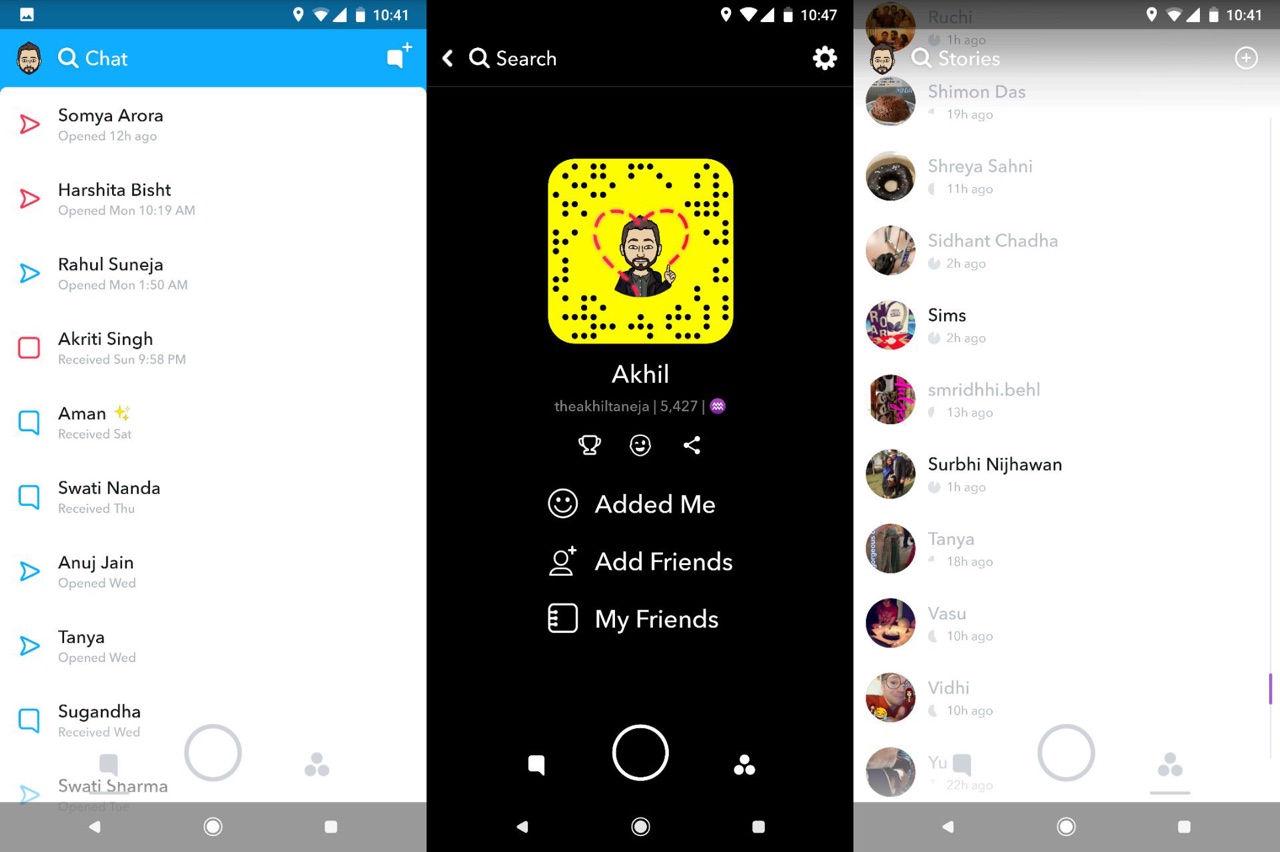 Snapchat had recently pushed out a massive redesign update to a number of core elements of the messaging app that has been savaged by users. The new update redesigns the Stories page, which showcases photos and videos from friends, as well as content from professional publishers. The new dramatic redesign of Snapchat shuffles core features such as SnapChat has dropped its dedicated Stories page – putting the content amongst private messages in a single feed.
The new redesign has received a lot of criticism across the world and many have described the new redesign as ugly. According to research by mobile analytics firm Sensor Tower for TechCrunch, 83 percent of App Store reviews (1,941) for the update are negative with one or two stars.
HOW TO FIX SNAPCHAT UPDATE; delete the app, open instagram.

— Casey Neistat (@CaseyNeistat) February 8, 2018
Thankfully there is an easy way to revoke Snapchat's ugly redesign and within minutes you can get back to the way things were. Here's a step by step guide on how to get rid of Snapchat's new update and This Is How We Do It.
Step 1: Download v10.22.7.0 of Snapchat
Download version 10.22.7.0 of Snapchat which was the last version of Snapchat with the old design.
Download v10.22.7.0 of Snapchat from here. 
The Snapchat rollout is part of an A/B test, which has resulted in some users seeing the redesign while others haven't yet. It's a server-side switch that changes the UI, not a particular version of the app. However, it's still possible to go back to a much older version of Snapchat with the old design: version 10.22.7.0.
Step 2 – Uninstall the new version of the app.
Uninstall any version of Snapchat that you have on your smartphone as the new version has the new UI enabled from the server-side, not a particular version of the app.
Step 3 – Toggle "Unkown sources"
To allow app installs from Unknown Sources:
Navigate to Setting > Security.
Check the option "Unknown sources".
Tap OK on the prompt message.
Select "Trust".
Step 4 – Install v10.22.7.0 of Snapchat
Install v10.22.7.0 of Snapchat that you just downloaded and Sign in.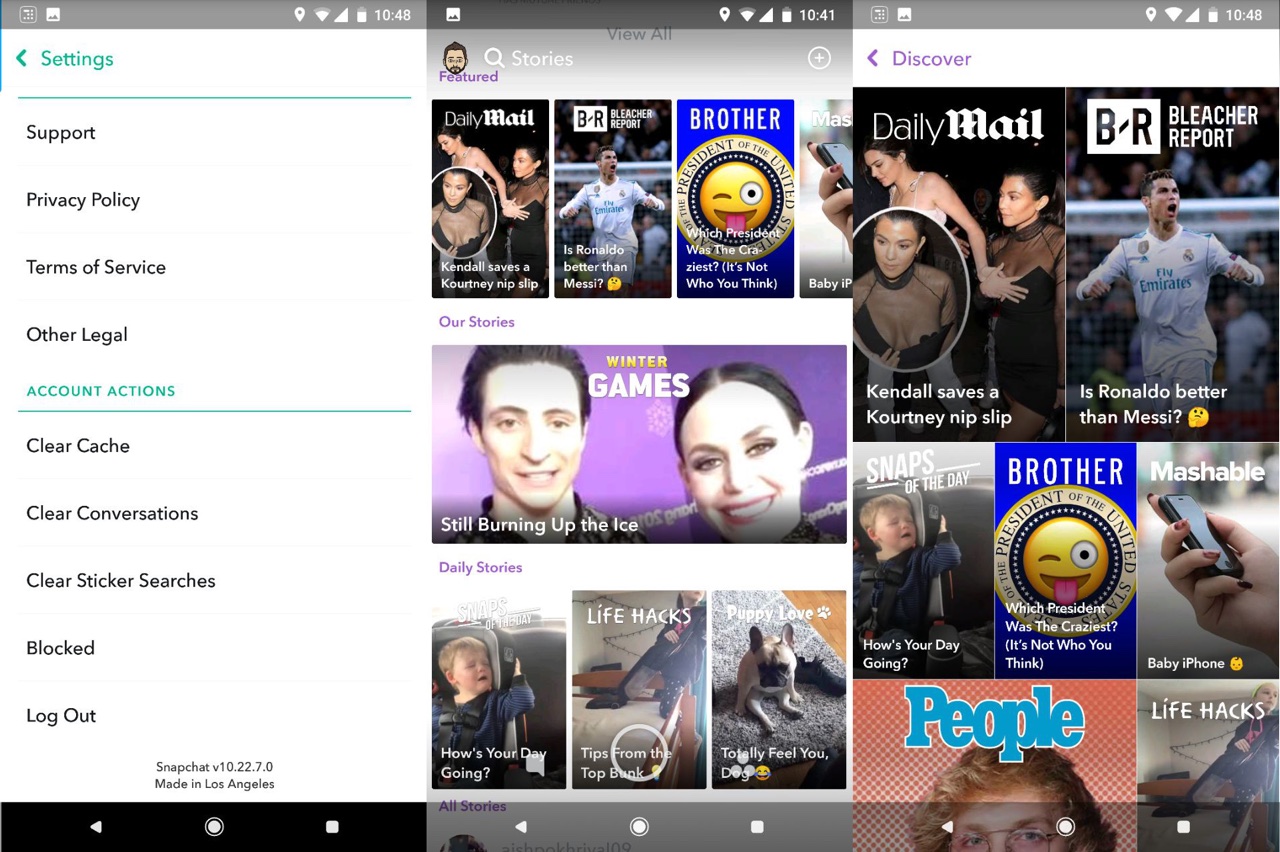 That's it! You've downgraded the application. Simply launch Snapchat and log back into your account, you should see the old version of the app before the ugly redesign.
Step 5 – Disable automatic updates
Disable automatic updates for the application, so that you don't get updated again. Navigate to Snapchat's Google Play Store page, tap the top right triple dot menu and uncheck "auto-update".
Source: XDA