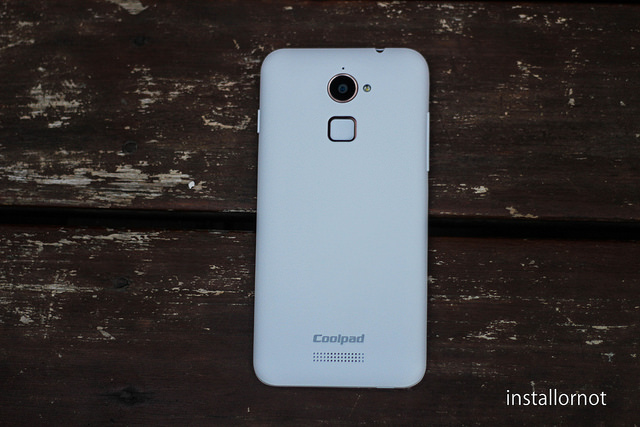 Apple introduced fingerprint lock for the first time with the launch of iPhone 5S which made it famous in the consumer market. No matter how much we actually use it but it nowadays is a common feature that every smartphone company is trying to bring with their upcoming smartphones.
Talking about Coolpad, they too bundled it with their Note smartphone lineup making it available for the low-end segment as well. Coolpad Note 3 Lite is probably the most affordable Android smartphone that comes with a fingerprint sensor. At a price of 6,999 INR it was a surprise for us as well to have a fingerprint that works well. Setting up the fingerprint scanner was easy and we got it working in no time. Here's how you can do it too.
Head over to settings.
Tap on Lockscreen and Security category
Next, Look for fingerprint management ( or you can directly enter fingerprint setup mode using Fingerprint Management App that is pre-installed on the device.)
To enable fingerprint security, you first need to add the smartphone lock using a PIN or pattern. Choose your preferred option and complete the process as guided on the screen. So finally we have reached the step to enroll fingerprints.
Enable Fingerprint recognition, confirm your saved pattern or pin and enrol.
Place the finger on top of the scanner in different positions so that multiple fingerprint imprints can be saved for accuracy, and on each successful tap you would feel Haptic feedback.
This might take a while, and once done you are ready to make use of the fingerprint sensor.
You can also register up to 5 Fingerprints and to add more select Add fingerprint option and repeat the above mentioned steps to register four more fingerprints. With the addition of fingerprint sensor, we can not only unlock the smartphone but also use them instead of passwords. For example, the best use case on Note 3 Lite was controlling access to applications using fingerprints. This can eventually evolve replacing password for access control across the operating system.