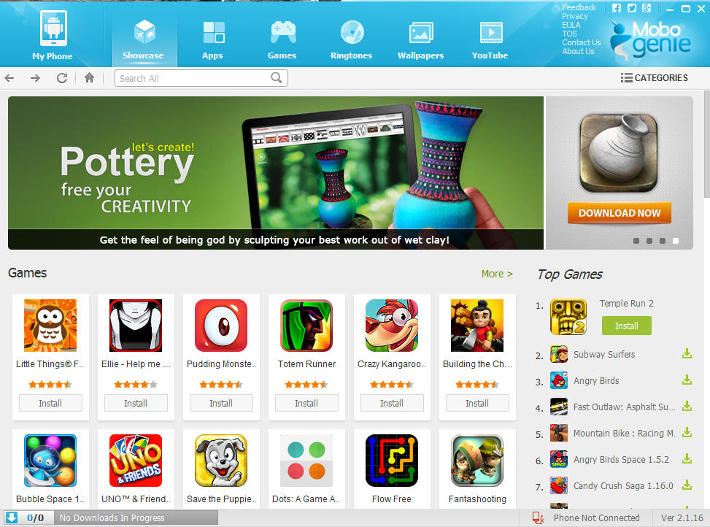 Have you ever thought what if Titanium Backup is available for PC? you could create backup more easily and quickly unleashing your computer's power isn't it? Now you can get it because there is an application ready to serve you.
Mobogenie is a Windows PC software that lets you connect your Android smartphone with your PC via USB. It works very much like traditional PC suites that came with symbian devices. You get to create backups of your devices and restore them to an earlier point. What sets mobogenie apart from the horde of PC Suites available is that it works with any device running Android 2.1 and above. Also, you can send text messages right from your PC. Throw in free wallpapers, ringtones, apps and games and a YouTube Video Downloader and you have among the best PC Suites for your smartphone out there.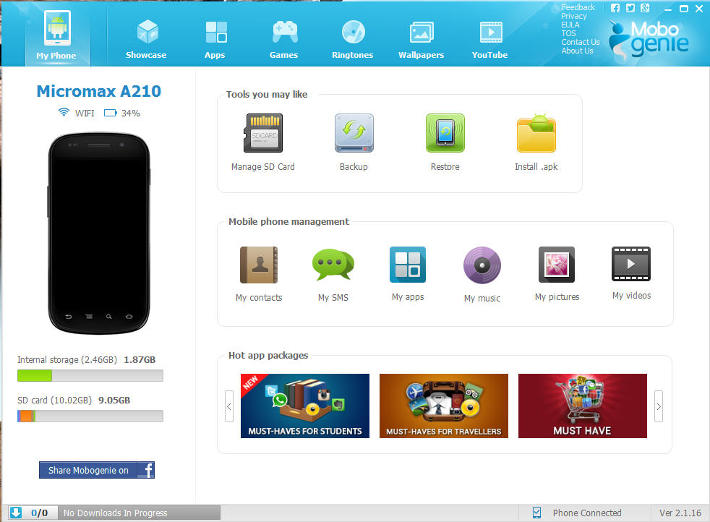 To backup your Android Smartphone just follow these steps:
Start by Enabling USB Debugging mode on your Android smartphone.
Connect it to your PC via USB.
Launch Mobogenie with administrator rights.
Mobogenie will automatically download and install the required drivers. Be patient.
Once Mobogenie is up and running, hit backup. A dialogue box will appear.
Check the items that you wish to create a back up for.
Hit backup and wait for the backup to be created.
You are good to go. The back up is created.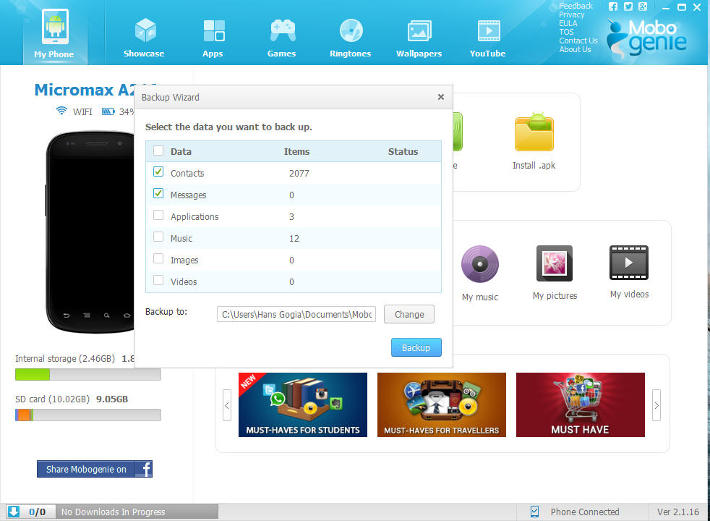 Mobogenie lets you backup and restore not just your phone contacts and text messages but also backup your apps, pictures, music files and videos. So next time you are switching ROMs try this application and tell us your experience on the Facebook Page or @installornot on twitter. Mobogenie is free to download and is available by just clicking the link here.