The Steam Link app was recently released on the Android platform which allows you to play steam games. This Steam games can be played on your smartphone with the help of a Bluetooth controller. Right now, the Fortnite game is very high in demand with its 125 Million Users. Fortnite is also planning to launch the game on Android but the released date is not yet confirmed.
Still, Fortnite can be played on the Android with the help of steam link app. Let's learn how to do it and enjoy the game on your own smartphone.
Requirement
Users will need a Bluetooth Controller, PC/Mac which can run the steam game Fortnite and an Android Smartphone working on the same wireless network as PC.
Steam Link and Game Setup
Step 1: Install the Fortnite game through the Epic game Launcher on your PC/Mac. You can verify that your game is on the Epic Game launcher or not. If the green box shows install, you need to install the game and if it shows launch, it means the game is already installed.
Step 2: Run and set up your account on the Fortnite before adding it to the Steam. If you don't, you'll need to login on the smartphone and it's not possible without the keyboard.
Step 3: Open the Steam Link on your PC and make sure that you're signed in.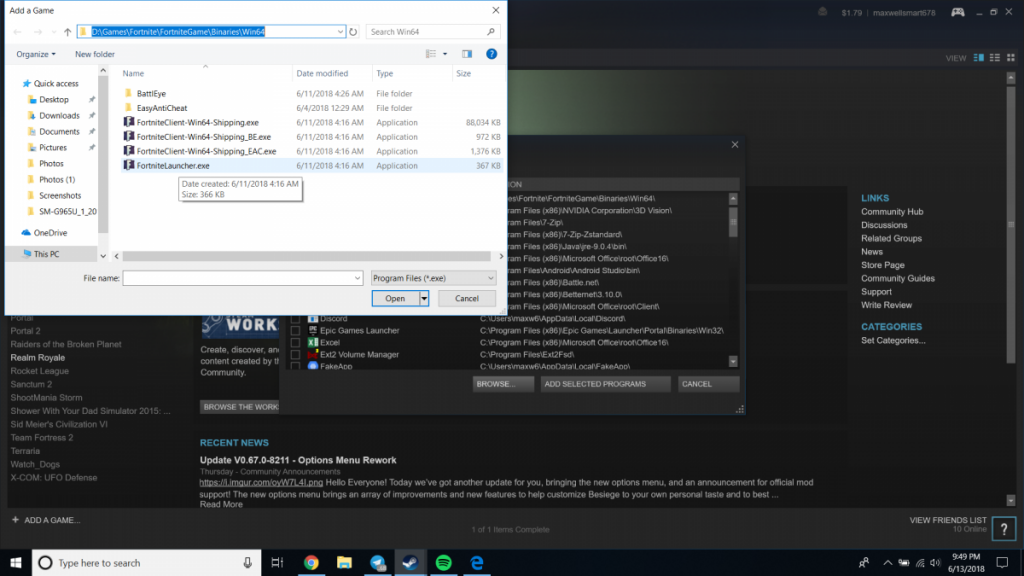 Step 4: This step has several steps to add the game into your steam.
Click the Add a Game option which is at the bottom left of the screen.
Click the Add a Non-Steam Game option, a list will pop up.
Ignore all and choose the browse options.
Find the FortniteLauncher.exe file which is in Local Disc C.
If you're not able to locate it, follow this address, C:\Program Files\Epic GamesFortnite\FortniteGame\Binaries\Win64
Step 5: Now install Steam Link app on your smartphone and make sure you're both the device are on the same wireless network. Setup the Steam Link app to add a Bluetooth controller. At the end of setup, you'll see a computer on it and if you don't, you can also add the computer manually through the IP address.
Step 6: After the computer shows on your smartphone, enter the pin for the final touch. Now you're ready to play the steam game, just open the streaming link and click play.
Step 7: Now scroll the games list and open Fortnite and now you can play it. My computer took 2-3 minutes to load the game. After that, you can enjoy the game on your smartphone with the help of Bluetooth controller.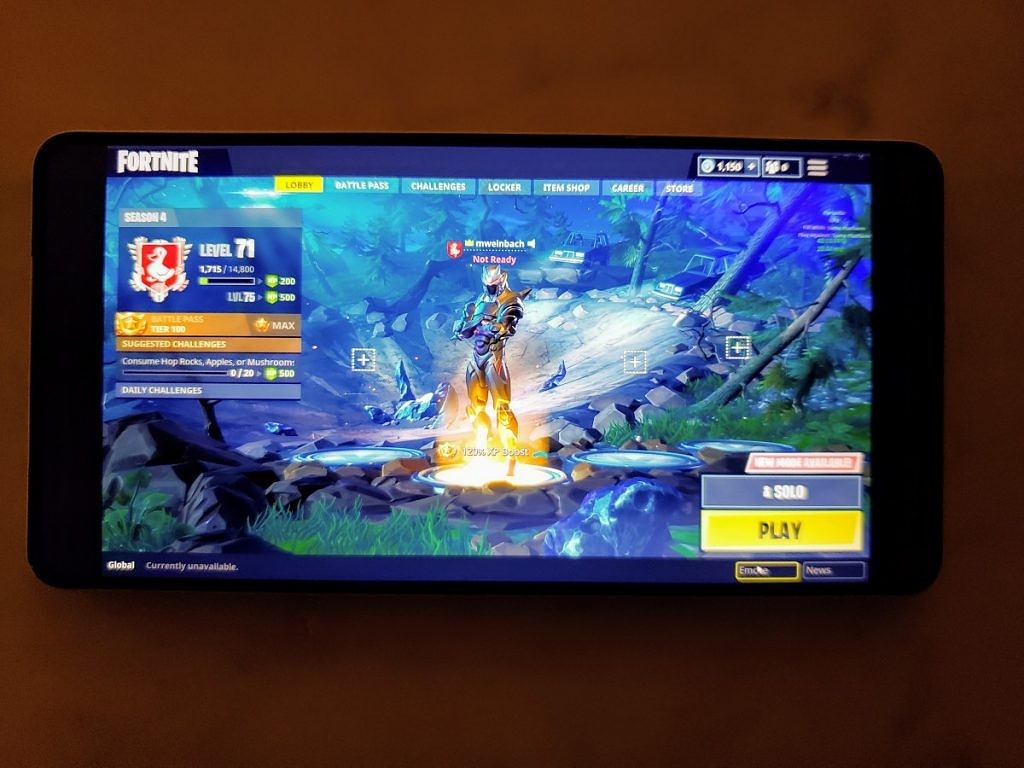 This same process works on other steam apps too. You can add and play as many games with this setup. Right now the process works on Android only, we're testing the iOS setup and we'll notify you for that too.