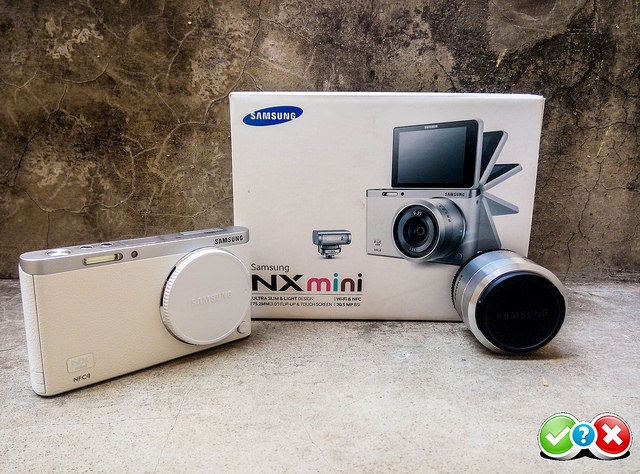 I am sure most of us won't even know that Samsung is also into digital cameras but the truth is Samsung Electronics have been into camera segment from a long time. Due to stiff competition from the big players like Canon, Sony and Nikon it was never able to get attention which was very much valid because they themselves were busy marketing smartphones. Now when they own a good share considering the smartphones segment in the Indian marketplace, they have started concentrating on their segments as well.
Considering the big players which run all separate segments in parallel, best example being Sony it was time Samsung invested more in marketing this range as well. With the launch of Samsung NX Mini in India, they have partnered with Amazon.in as the exclusive sales partner which is a good initiative looking at the eCommerce statistics rising up in the country.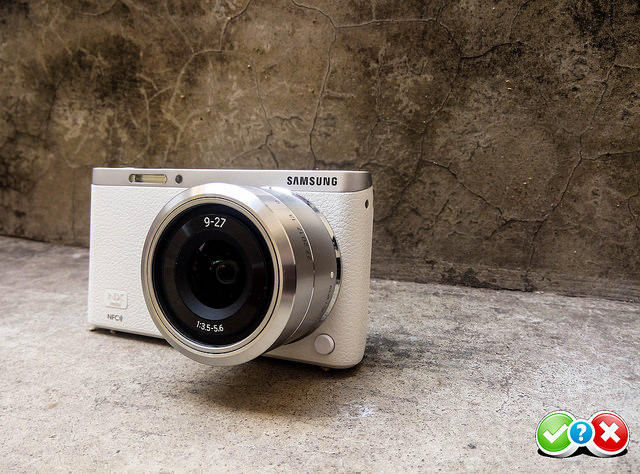 Samsung Galaxy NX Mini the pocket friendly mirror-less camera was launched in India on Late August this year. The camera was introduced earlier in March 2014 and we got an exclusive preview of the camera before the India launch, thanks to good folks at Samsung. The interchangeable lens camera comes with two Lens Kit options that is, 9mm lens or 9-27mm lens. Available in Black, White and Pink color options, it is a perfect family camera which not much professional knowledge needed but if acquired can be useful. The awesome-st thing which we could bring light upon is its size. It is an interchangeable lens camera that can fit into your pocket, how awesome is that?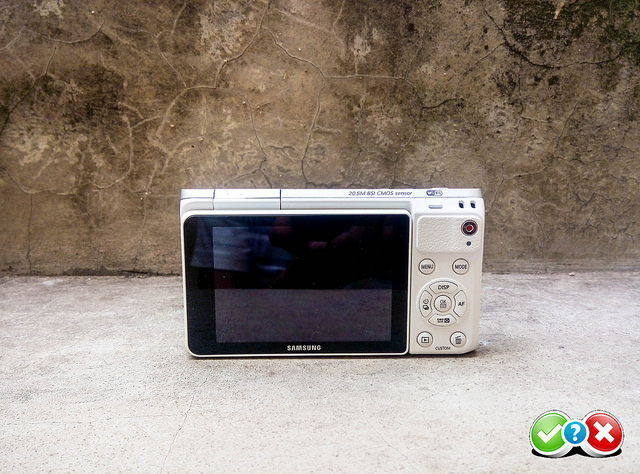 Inspecting the specifications and performance, we could figure out that this is worth investing in case you need a second camera as usually professionals or DSLR lovers or better say users who know how to operate that thing sometimes prefer not to carry along their heavy weight equipment with them. As said before for casual usage kinda like in a family this might be one of the option who would like to get more than what their smartphone cameras can shoot.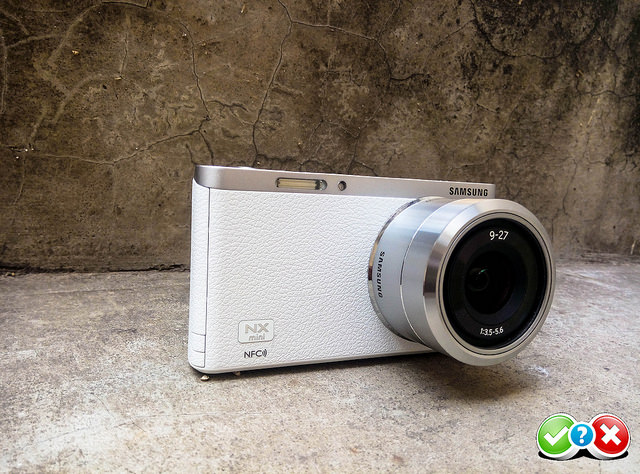 To make things clear, this is not a point and shoot camera and is beyond that level. Adding more it has a rotatable 3.0-inch touch display which can allow to take 'Selfies' easily, though we do not feel proud commenting that. There are a lot of software feature which we haven't tested yet but as we move further we shall cover them in the detailed review.