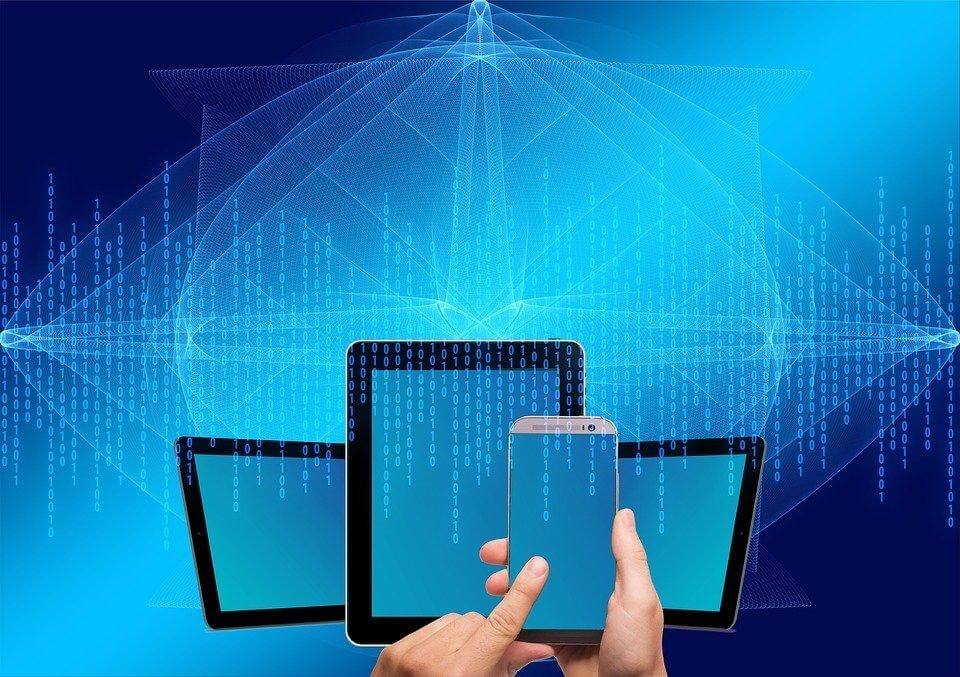 Until lately, brands had to ensure only top-notch products and services to expand their customer base. However, things have changed over time. If you want to compete with modern-day rival businesses and survive the cut-throat competition, you must put equal emphasis on quality customer service. According to a widely cited study, as many as a whopping 50 percent of Americans would instantly switch to another company if they experience lackluster customer service. And this is precisely why you should invest in a vanity phone number.
Even in this era of internet browsing, many customers still opt for phone numbers to get in touch with businesses and resolve their queries. Call it the 'human element,' but there's something about a one-on-one conversation in person that can never be matched by talking an unknown sales rep over text. And unlike a conventional phone number, a vanity phone number paves the way for seamless business communication. There is also an option of diverting a vanity phone number into voicemail during busy hours. That way, you will never miss out on the critical feedback, requests, and recommendations from loyal customers.
A vanity phone number has plenty of other benefits to offer. Sounds too good to be true? Well, keep reading to ward off your doubts:
It is pertinent for an organization to spend a sizeable chunk of its budget on brand awareness. More so, if you have just started a business venture. A vanity number can serve this purpose in the long run because you can cherry-pick a number representing your business. 
For example, if a company offers plumbing services, it may get a vanity number such as 1-800-PLUMBERS. The same goes for other businesses having different products and services at their disposal. It helps people figure out what a business is all about by glancing down at its official vanity phone number. 
Sometimes businesses get overly creative when it comes to choosing spellings for their brand name. They do so to be unique. However, some of the top vanity phone number providers advise keeping spellings straightforward for easy brand recall.
Easy to track customer details 
There was a time when businesses used to map out a single marketing plan for all their customers. This was because marketing teams did not have enough tools to gather information about customers back in the day. But that is not the case today. Provided the abundance of customer data, customers expect personalized offers from brands. Suppose a visitor finds an irrelevant deal popping up while navigating through your website. In that case, he/she is more likely to bounce off to another.
A vanity phone number can be instrumental in churning out customer insights, such as geographical location, shopping time, and so forth. On top of that, a vanity number facilitates businesses with the feature of recording calls. Listening to recordings can help you identify factors that influence and motivate customers to shop. Incorporating all these details in marketing campaigns will significantly increase the odds of getting the best return on your investments early on in your business. 
It is a well-documented fact that vanity numbers can account for a serious uptick in the incoming calls. Businesses can observe up to 50 percent of the incoming call volume boost. It is because a vanity number is easy to remember in comparison to a traditional phone number. So much so, a fair proportion of customers find the memorization of vanity phone numbers far less untroubled than website URLs. This factor will also come in handy during word-to-mouth marketing of your company. 
As a business owner, you require a tremendous amount of flexibility during the initial stages. A vanity phone number takes flexibility to a whole new level. To begin with, anyone can divert a vanity phone number to personal mobile. It will enable you to receive customer calls on the go. Likewise, you can redirect the vanity phone number to an office phone at your convenience when you have enough representatives to answer customer calls.
We are surrounded by technology more than ever before. Be it our personal or professional life, our dependence on tech tools and gadgets is unprecedented today. That said, the online world has yet to overcome cybersecurity loopholes. It comes as no surprise that hackers are flourishing like anything and creating a nuisance. Customers have begun to see businesses with skepticism, especially if they have yet to establish their image in the market. 
A vanity phone number can boost public trust in your company. People subscribe to the notion that only big brands can afford the luxury of a vanity phone number. On the contrary, vantity numbers are easily obtainable and have little to nothing to do with how 'big' your business is. As a startup, you can capitalize on this perception even if you are running a one-person business with humble resources.
Conclusion
Provided the ease of doing business, entrepreneurs are hitting the market with innovative ideas. New business ventures are popping up right, left, and center. One of the most productive and budget-friendly ways to keep your brand churning and burning in such a fierce market is to get in touch with a vanity phone number provider at your earliest. With a number that's easy to remember, you'll be generating quality leads in no time! So dial that phone NOW.