Facebook has just launched Messenger for Windows 7, a standalone app which has Chrome-like conversation tabs, mobile like UI, pop-up notifications, notifications inbox and support for the News Ticker. The Mac version is still in the works, and it should be out pretty soon.
This app is similar to the one that was leaked in December, which according to Facebook was a test version.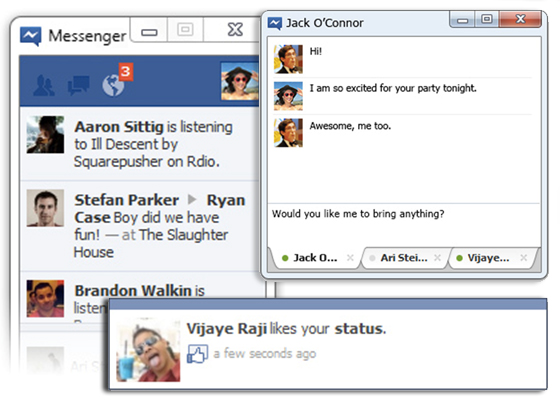 This app is also pretty similar to the Messenger app for Android and iOS. Having a standalone Messenger app for Windows and Mac will help Facebook in making its messaging service even more popular, since it's available on almost all the popular platforms, desktop and mobile.