Univercell has launched a new engagement activity with Intel for an in-store gaming championship. Gaming enthusiasts can drop down to any of the 400+ Univercell stores and game on any Intel tablets.
This contest will run over a span of two weeks and will let users experience the power of Intel tablets and game to their hearts extent. There will be two winners announced after a fortnight.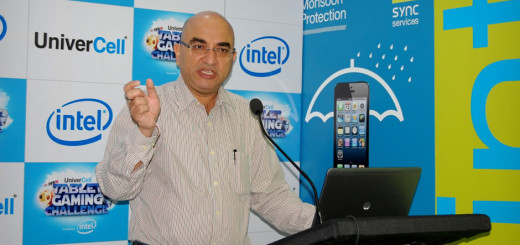 Kicking off the tablet gaming championship, Sathish Babu, Founder, Univercell Telecommunications said "We are extremely happy to launch our tenth store in Maharashtra. As a strategic move, we have launched this store in a prominent location like Colaba to play a dominating role in Mumbai, Maharashtra and eventually across India. Being the pioneers in mobile retail, we are confident that customers will prefer us for our superior services and proactive value added services."
Univercell's tech savy staff can guide you for your needs and also help you chose the right Intel tablet for your needs. If you're a gamer, head down to one of the showroom.