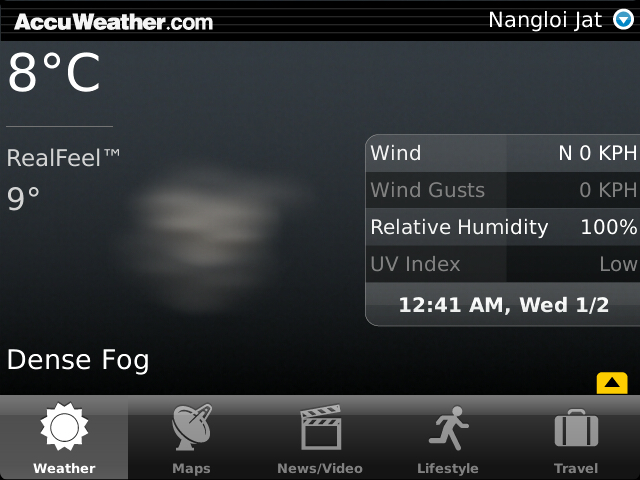 AccuWeather is the most reliable, detailed, and accurate weather news provider that we know. AccuWeather has their mobile apps for all platforms and the web for when your smart phone OS is not supported or you are on your computer. With AccuWeather for BlackBerry®, your location is pinpointed using the GPS if it is supported by your device, if not we can always enter the city manually. From there, you have up-to-date weather news and information that you need. But is the mobile app good on BlackBerrys? Check it out in our review below.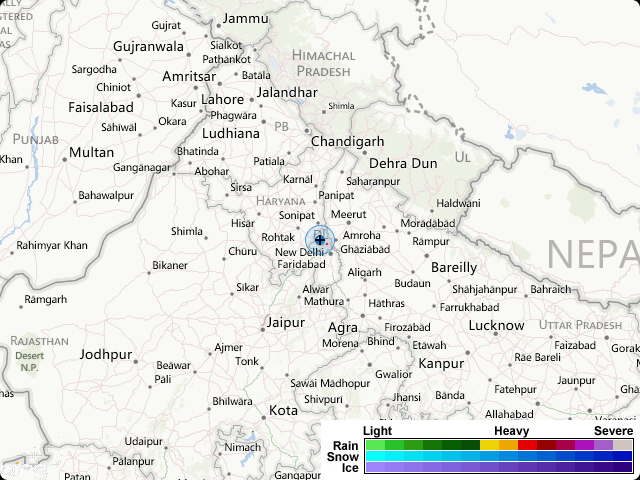 Features:
(as mentioned on the app description on BlackBerry App World)
Local forecasts for all global locations. Updated every hour, forecasts include twelve hours of accurate, localized forecasts along with twelve days of detailed, day-by-day, weather forecasts and information – all available in English, French, Italian, German, or Spanish.
AccuWeather trademarked WeatherAlarms™ display on days forecasted for high amounts of snow, ice, rain, wind, and thunderstorms.
Push alerts for severe weather watches and warnings (U.S. only), such as snow and ice, rain and thunderstorms, high winds, and tornadoes. With push alerts, users receive an automatic notice that there is a severe weather alert for the last location searched for in the application. Users have the option of selecting a quiet time for warnings choosing whether the phone is quiet, makes an audible tone, illuminates, or vibrates when alerted.
Users can customize which current weather conditions are displayed including wind and wind gust speed, wind direction, humidity percentages, UV index, visibility, pressure, dew point, and cloud cover.
Users can choose to receive a daily weather forecast in their message inbox and/or a five-day forecast integrated in your calendar.
Multiple weather views including videos, and zoomable animated radar and satellite with Bing maps.
Special weather information for travelers, including a hotel finder and airport travel delay notices.
Special lifestyle weather and health forecasts, such as conditions for specific outdoor activities and sports,including lawn mowing, dog walking, and golfing, and health-related weather forecasts, such as UV forecasts and weather conditions for people suffering from allergies.
Customizable, continually updated Snapshot View with the ability to access a range of features in one easy-to-access display screen, including current conditions and weather warnings for up to 20 of your saved locations.
Option of choosing between metric or English units.
Colorful and easy-to-use interface for a simple and intuitive navigation.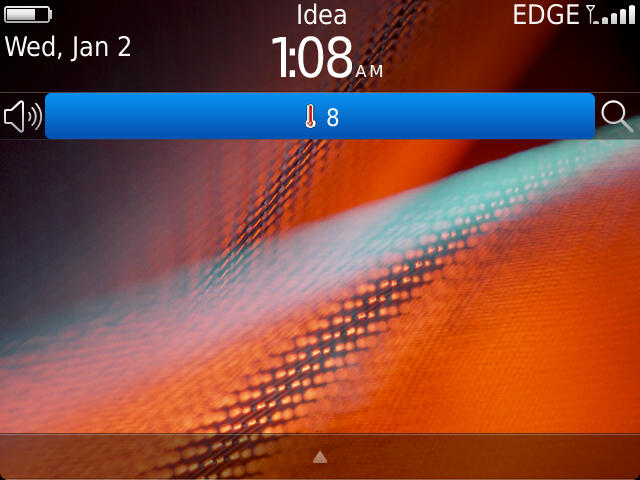 Install or Not:
Yes, all the features mentioned above are true. We couldn't check the US ones but we are sure that will work out too. We couldn't make use of all these features except the basic one that is to know the temperature. These services didn't work on EDGE (2G) BlackBerry Internet Plan. The application was completely unavailable on BIS, though it worked on Wi-Fi. The notifications on status bar and app icon was a good move by the developers. We still think this application needs some improvements in terms of performance. Help them improve this app by notifying bugs instead of just ranting about on the web. This is available for free so what the heck?
Download AccuWeather for Blackberry from BlackBerry App World™ at no cost and start accessing the most accurate and current weather information available from anywhere at any time on your BlackBerry!
or Scan the QR code below for download :
PS : Recent updates have reported that this application is not working anymore. The users are requested to install the app again and report if the problem persists.
[easyreview title="Install or Not Scorecard" cat1title="User friendly" cat1detail="" cat1rating="3.5″ cat2title="Performance" cat2detail="" cat2rating="2.5″ cat3title="Appearence" cat3detail="" cat3rating="4.0″ summary=""]