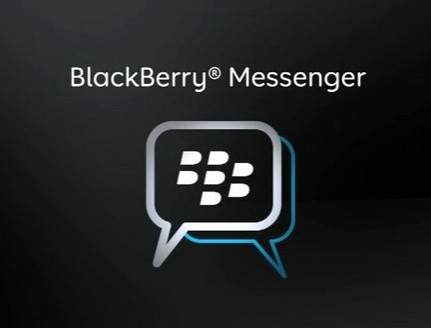 With the new generation, text messaging is a bit too old these days. After instant messaging clients we needed something more quick, responsive and with new exciting features. Research in Motion combined all three and developed Blackberry Messenger for Blackberry smart phones. Blackberry Messenger is a chat messenger developed only for Blackberry smart phones which connects via a PIN or a barcode of that PIN. Look below for more features.
Features :
Connects via pin or unique barcode
Share app experiences with BBM-connected apps
Group chat
Enjoy a new selection of Animated Avatars
Send voice notes more easily back and forth – streamlined voice notes allow you to set yours convenience key to BBM, highlight a contact (or while in a chat), press the key, record and send.
Simpler way to change your Name and Personal Message – click on profile and start updating inline.
BlackBerry Tag enhancement allows for automatic invitations and accepting within BBM.
Contact Search – search will ignore special characters and emoticons to pull up all relevant contacts.
Install or Not :
I, myself, first thought, "Whats the use of BBM when we have Whatsapp?" But then I tried it myself and got blown away. The service is totally amazing, has lot of new stuff when compared to Whatsapp, and is more responsive. Generally the BIS services work better than the normal data services, but still it depends on the carrier, less downtime and more security. I'll suggest you to use this service once and decide it yourself. The application is free to download from the Blackberry App World.
[easyreview title="Install or Not Scorecard" cat1title="User friendly" cat1detail="" cat1rating="4.0″ cat2title="Performance" cat2detail="" cat2rating="4.5″ cat3title="Appearence" cat3detail="" cat3rating="4″ summary=""]