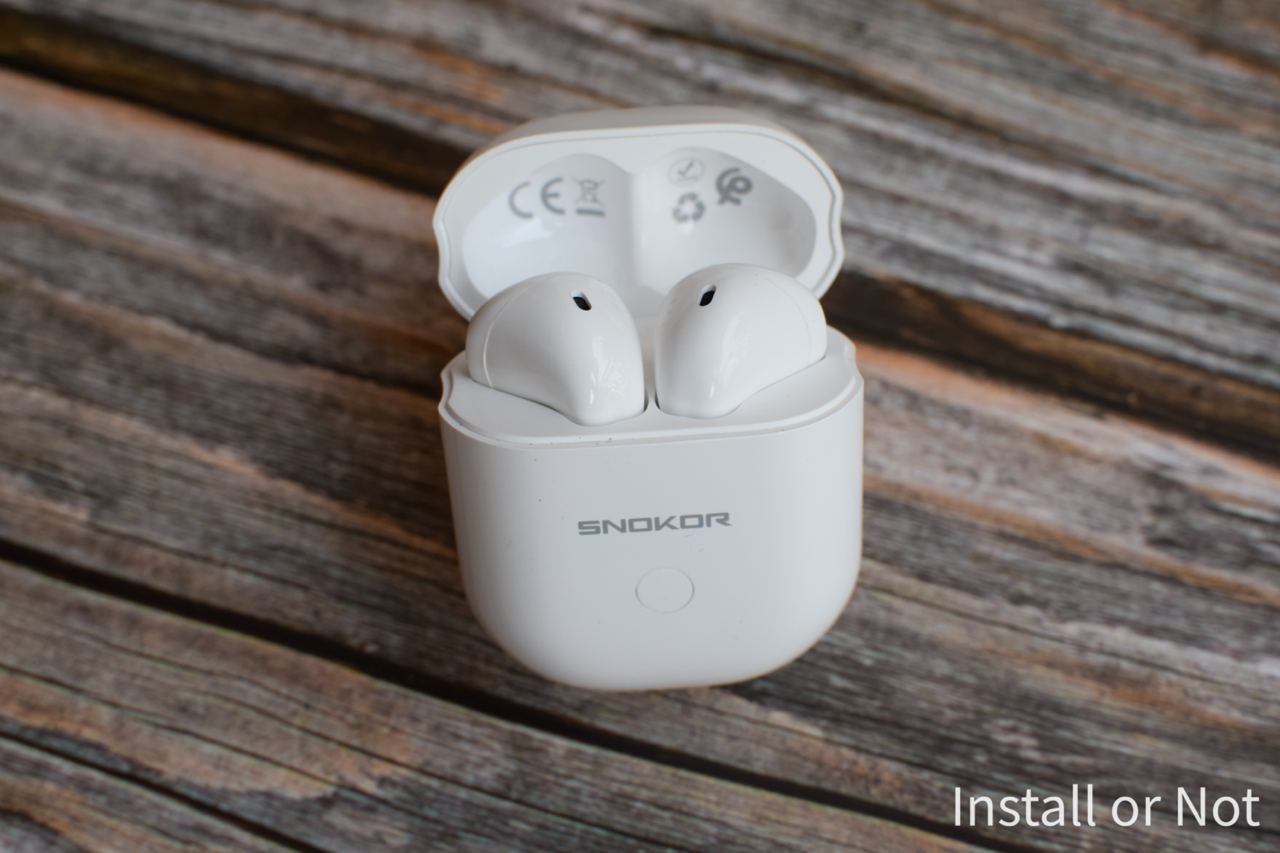 Infinix has been killing the market lately, with the brand going out of its way to bring a change to its smartphones, thanks in part due to a long-awaited break up between the brand and the Mediatek P22. But, that is a tale for another day.
The Snokor line of audio products have been quite successful, with the true wireless earbuds offering good features at a relatively affordable price. Well, the brand recently launched the Snokor iRocker Gods and we have been using them for a week now. So, let us discuss whether the earphones are the gods of the TWS solutions in India.
Infinix Snokor iRocker Gods Review: Design
While the design is quite subjective to the user, we do want to point out the new Infinix Snokor iRocker Gods have a certain resemblance to a certain other set of True wireless earphones *cough cough AirPods cough cough*. Regardless, this design could play as a trump card to the brand, considering some people wish to own replicas or lookalikes to the Apple Airpods on a budget and if you are one of them, rest assured, from a distance, these look exactly the same.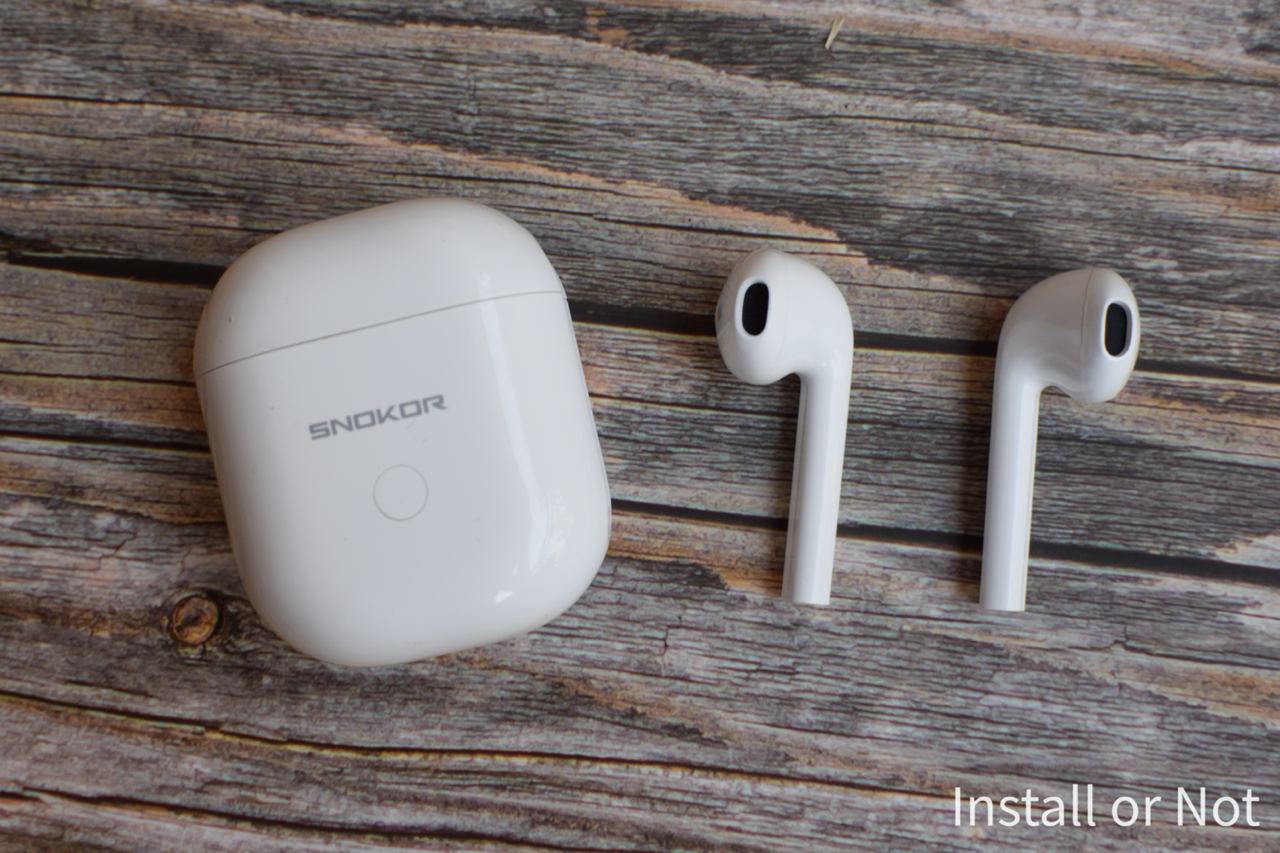 In terms of the chip inside, it features the ATS 3015 True Wireless chip which, provides faster and stable connections and ensures low power usage to maximize battery life. The earbuds also feature touch controls on the stalks, which can be used to pause tracks, move forward or back from tracks, pick up calls, and summon voice assistants such as Siri or Google Assistant. To add to that, there is also a gaming mode, which offers super-low latency of 60ms. This turned out to be quite useful while we were gaming on my phone.
The earbuds also have IPX5 water and dust resistance which worked well considering we stepped out wearing the earbuds for a sweaty run and they worked like a charm. The instant auto-connection feature worked well enough, but did take some time occasionally, but, that is not a matter of concern.
Also Read: Infinix Snokor iRocker TWS Review
Infinix Snokor iRocker Gods Review: Sound and Battery
Before we get started with the sound, We'd like to talk about the battery life of the Gods. The advertised battery life is of 24hrs (with the case) and 4 hours on a single charge, but, at 80% volume, we were able to use it for 3 hours at a stretch, which is good but not great by any standards.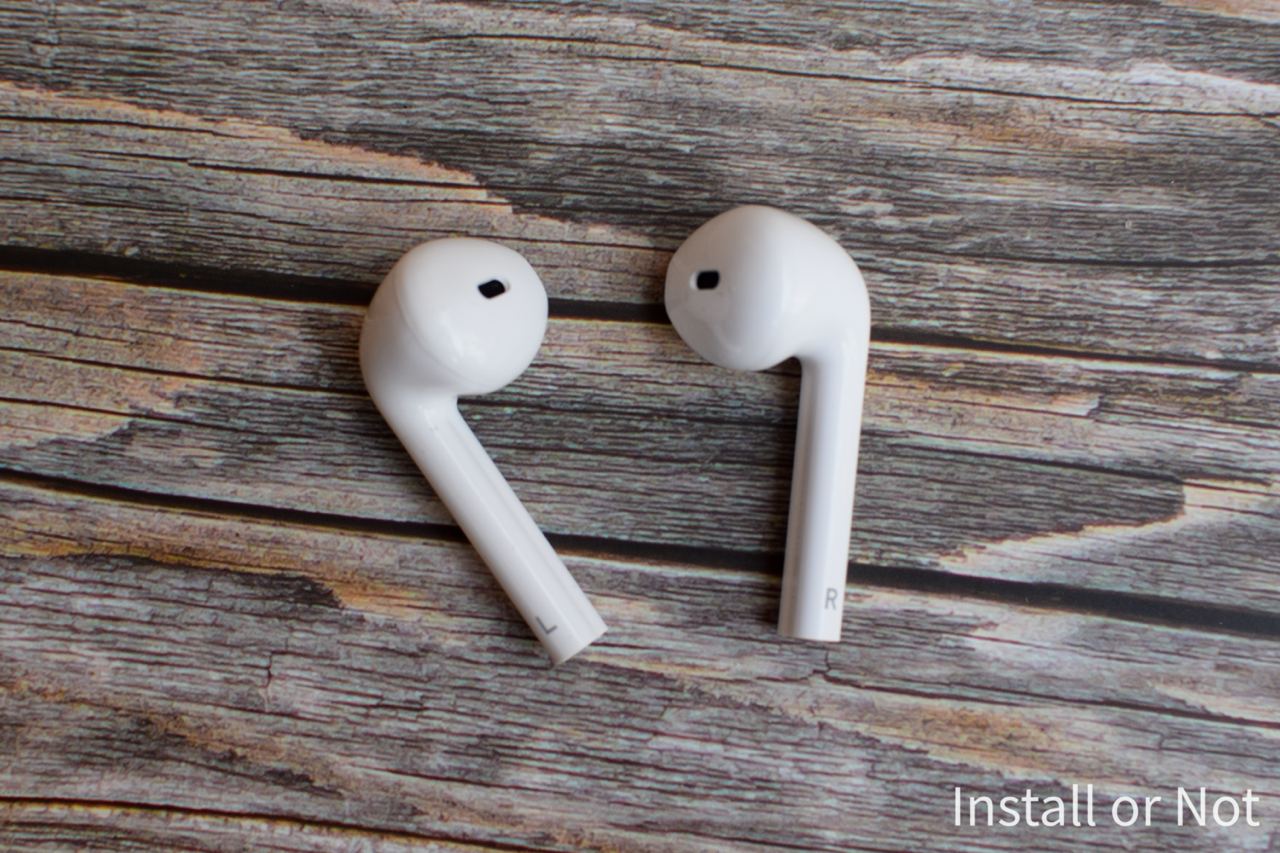 Now, coming to the sound, the hardware is certainly there, with the iRocker Gods featuring 13mm dynamic bass boost drivers and a bass-driven sound. This is something that a bass head might aspire, but, to our mind, the sound was fine, but the bass felt a bit overpowering and resulted in some instruments getting covered by the dollops of bass. Also, due to plastic rubber tips, the earbuds don't seal well compared to the rubber eartips ones. The voices were crisp though, so that's good. In one word, the sound is good, but not of my liking, I prefer the balanced sound stage that these earphones could simply not offer.
Infinix Snokor iRocker Gods Review: Verdict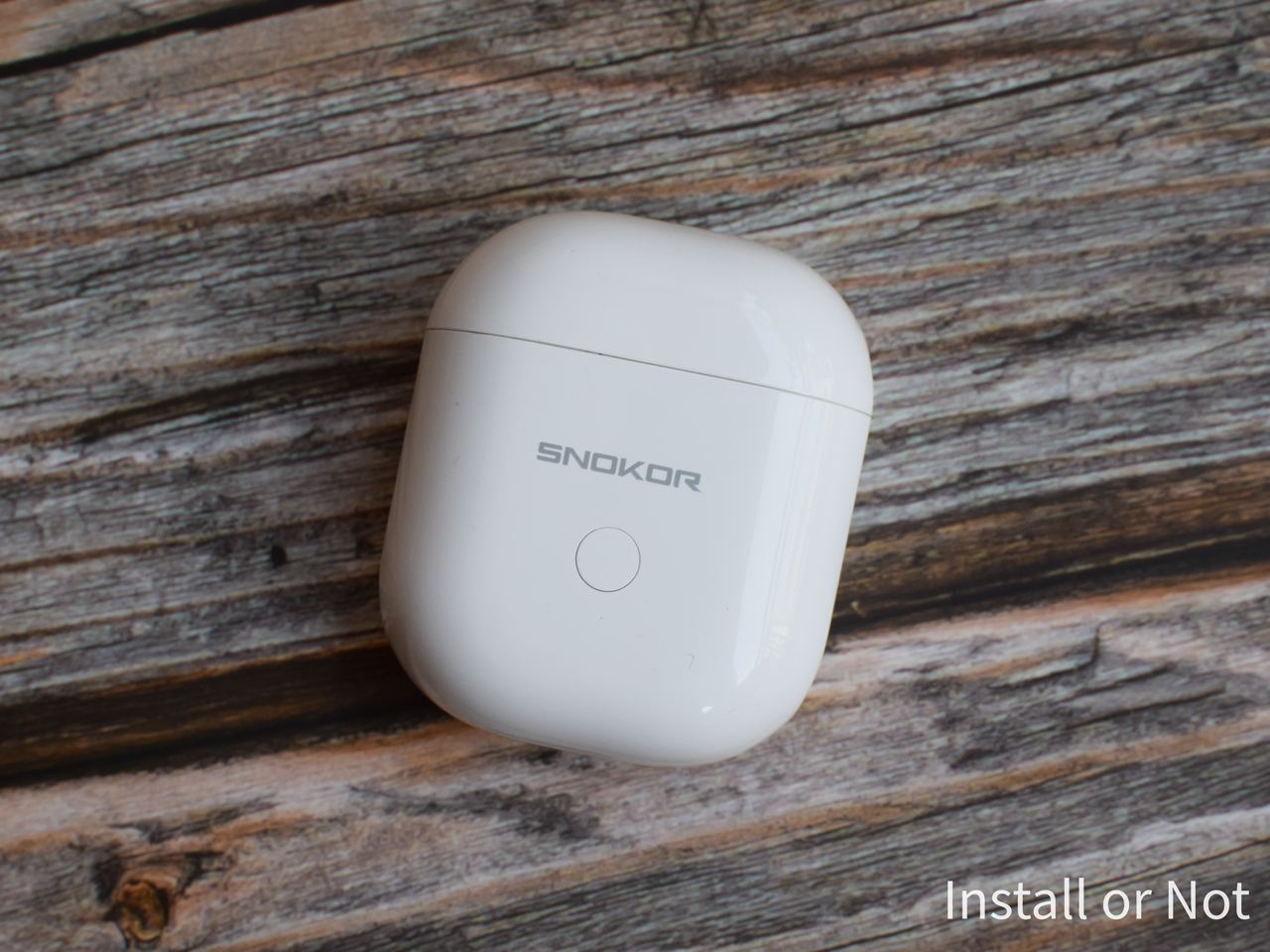 While the Infinix Snokor iRocker are a good pair of earbuds and the bass-driven sound stage might be liked by the average consumer, but, these did not appeal to me. The sound is just fine and is great for casual phone calls, music, gaming and mild workout routines. And honestly, that's what everyone needs. Also, talking about the charging case it's quite compact and can fit in easily anywhere without occupying much space.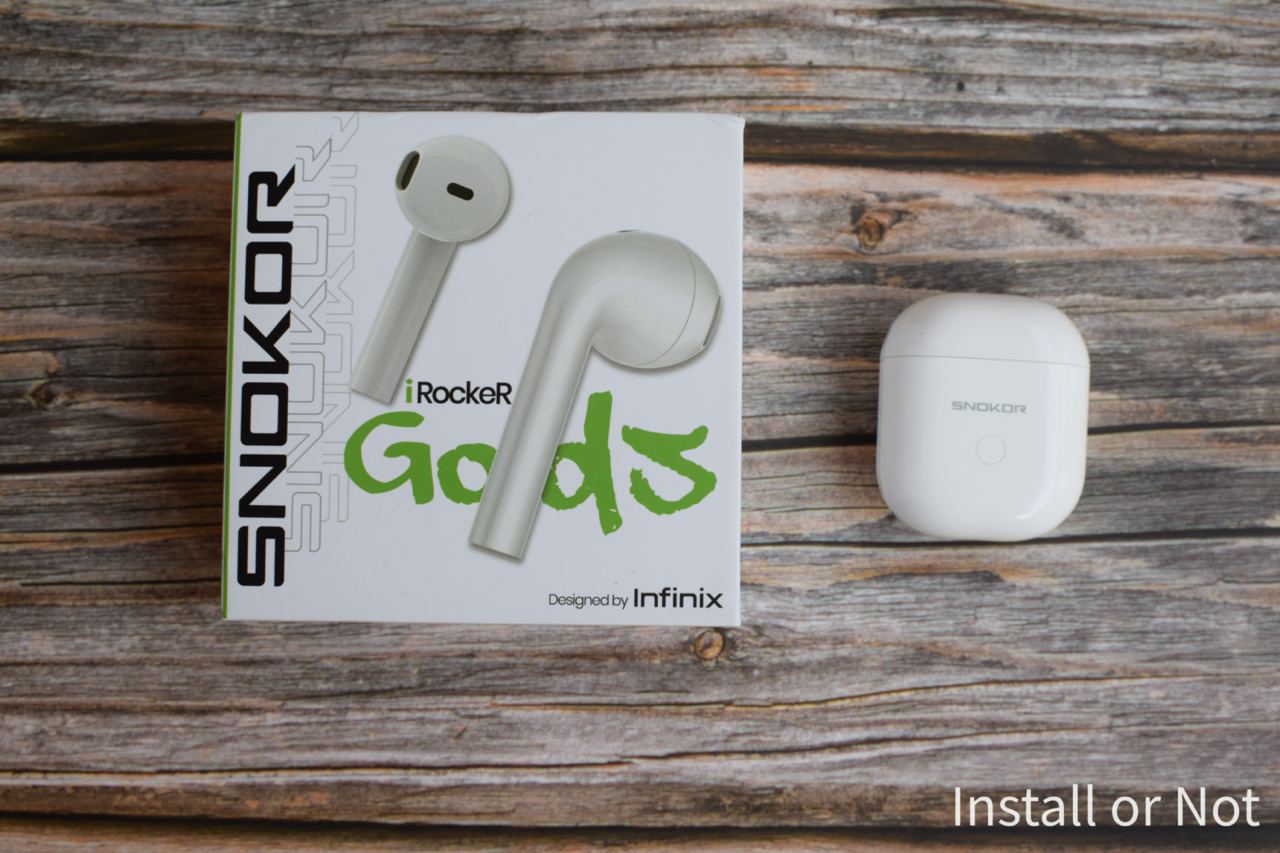 The design too is a blatant rip-off of a frankly speaking dull product, which has been copied a lot, to the point that this design seems to be just plain old boring. If you are a fan of Apple Airpods and your pocket still doesn't allow to buy those then these can be a great option. But, let's not deviate from the original purpose of the article, the Review of the iRocker Gods. The earphones are a good set of earphones and for just INR 1,999, and if you are a fan of plastic tips instead of rubber tips then you should definitely get these.
Pros
1. Good looking case with a pocket-friendly design.
2. Ultra-low latency
3. IPX5 rating
4. Decent Battery Life
5. Sturdy Build Quality
Cons
1. Design seems too inspired.
2. Bass is overpowering.
Disclaimer: This product was thoroughly tested by the editor, whose thoughts regarding the product are being portrayed in the article. The Author did not test the product himself, but, has been briefed regarding the experience of the Editor post usage.