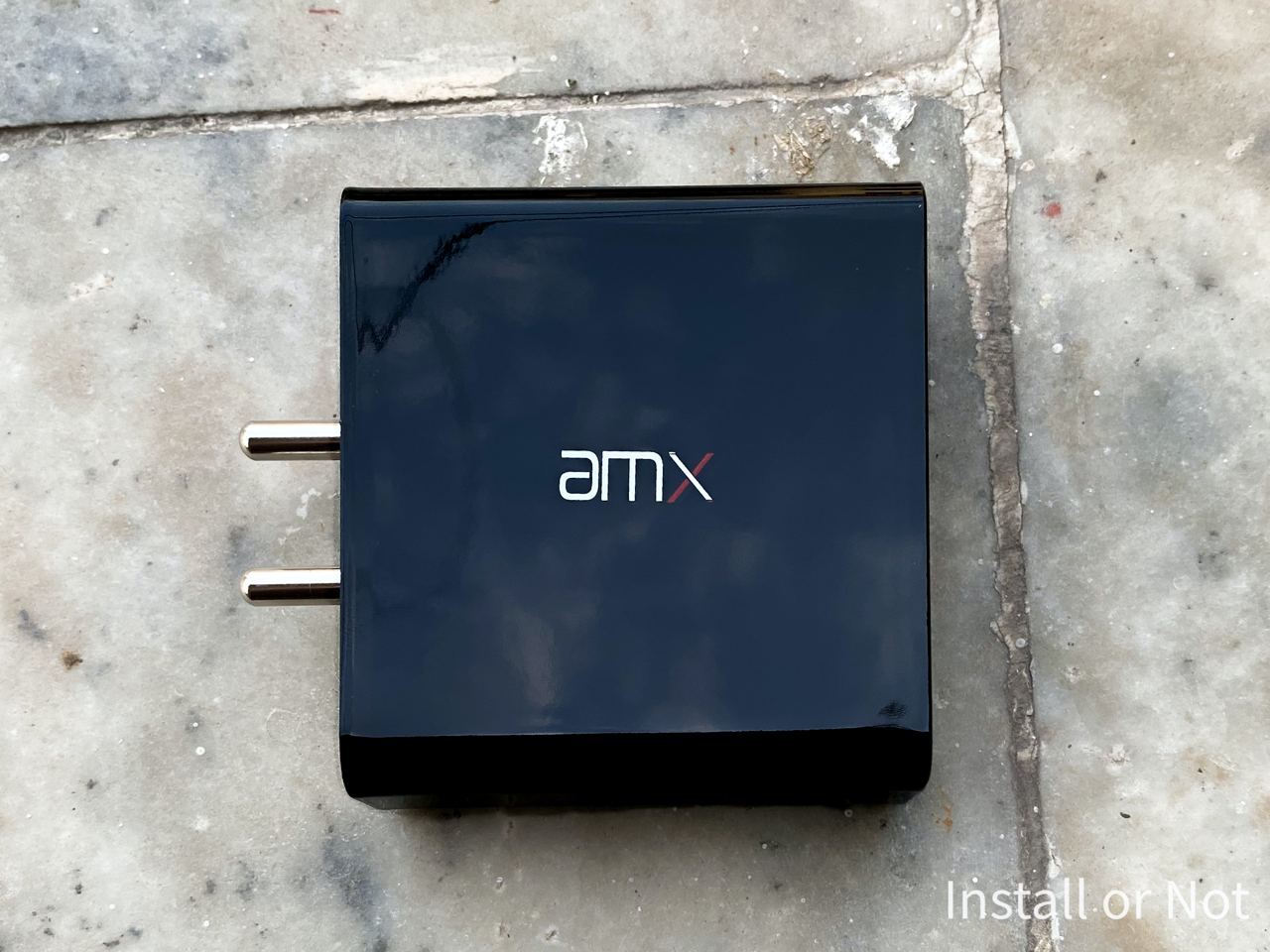 AMX India has become quite the range among enthusiasts for providing great chargers and cables at affordable prices. The brand offers lots of chargers at varying prices to meet everyone's needs. Today, we will be talking about the flagship charger of the bunch, the AMX XP 60.
The AMX XP 60 features a PD form of charging and has 4 different ports intended to charge to devices. So, is it the charging champion, or should you look for alternatives? Let us try to answer that question.
AMX XP 60 Review: Design
In one word, the AMX XP 60 is what the kids call "chonky". Well, if you don't understand that, I don't blame you, these millennial terms are a tad bit confusing. Coming back to the design, it is thick, but, that has both pros and cons. It is as one might say, a tricky one.
The charger feels heavy and well built, albeit with a plastic gloss construction, but, this bulk conflicts at the one place where it is to serve its prime purpose, which is charging. If you plug the charger in, the adjacent switches might get blocked by this beast of a charger, which could be a bit of trouble and might even lead to unnecessary switching on of the said switch. Although to resolve this problem, AMX has provided a two-pin socket that acts as an extender and makes room for the charger to stand a few inches away from the board.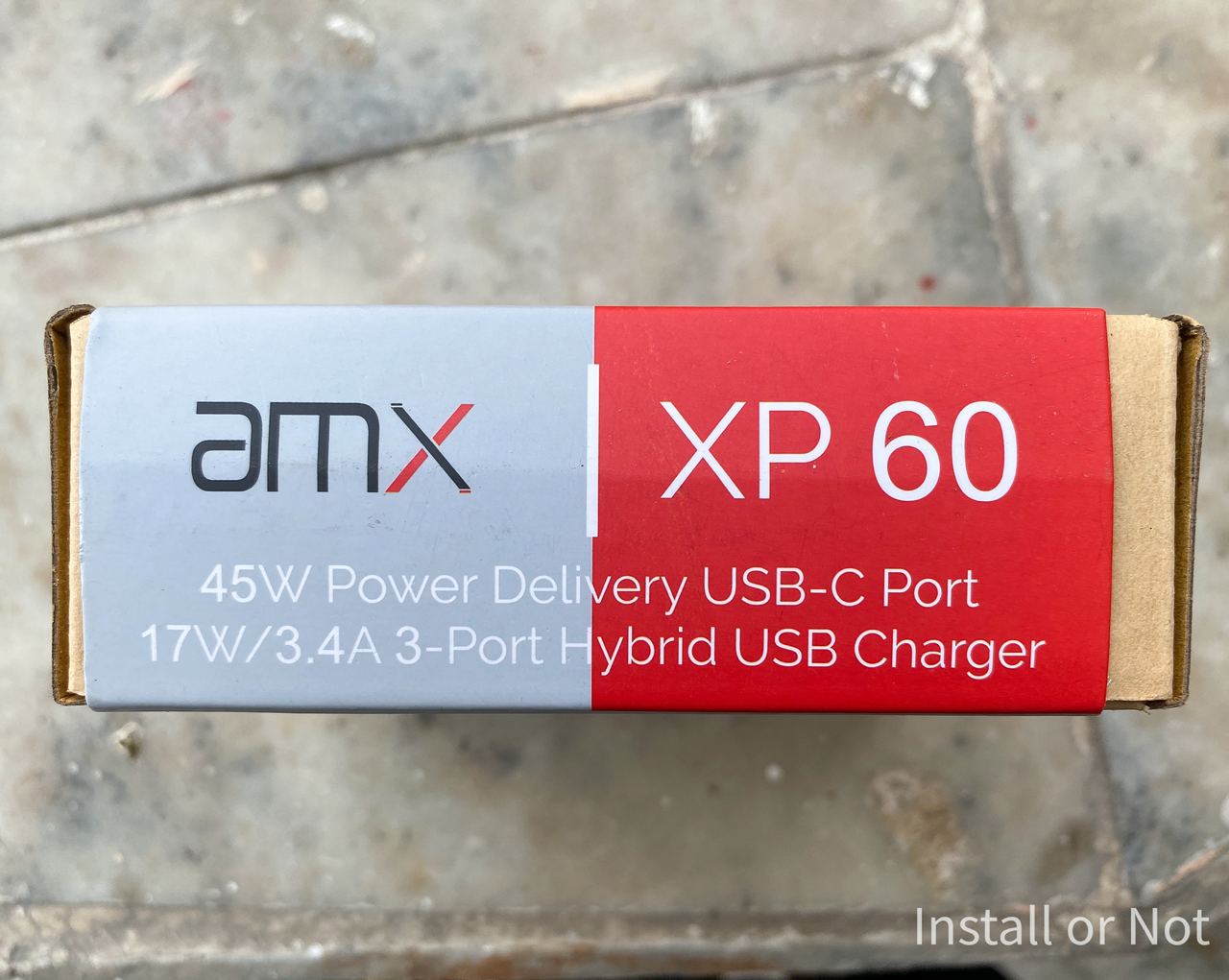 But, in terms of the design as a whole, it feels well built, looks subtle with just the AMX branding, comes with three USB Type-A ports, one Type-C port, and an LED light to indicate charging. If we had to fix one thing about the design, it would be the shift to matte plastic, considering the black gloss finish is an absolute dust magnet and gets dirty quite often, but, then again, this is my nitpick and, you might feel differently about the same.
AMX XP 60 Review: Charging
Coming to the most important aspect of a charger, which is the charging, AMX has all the right cards in place. The lone USB-Type C port can output up to 45W, which also comes with USB PD PPS 3.0 compatibility.
The charger is also quite fast and useful when used to charge a USB PD compatible laptop, with most users of the same abandoning the regular in-box charger in favor of this option. The Three USB Type-A ports are capable of providing an output of 15W each, with some bad news being the lack of QC support for these ports.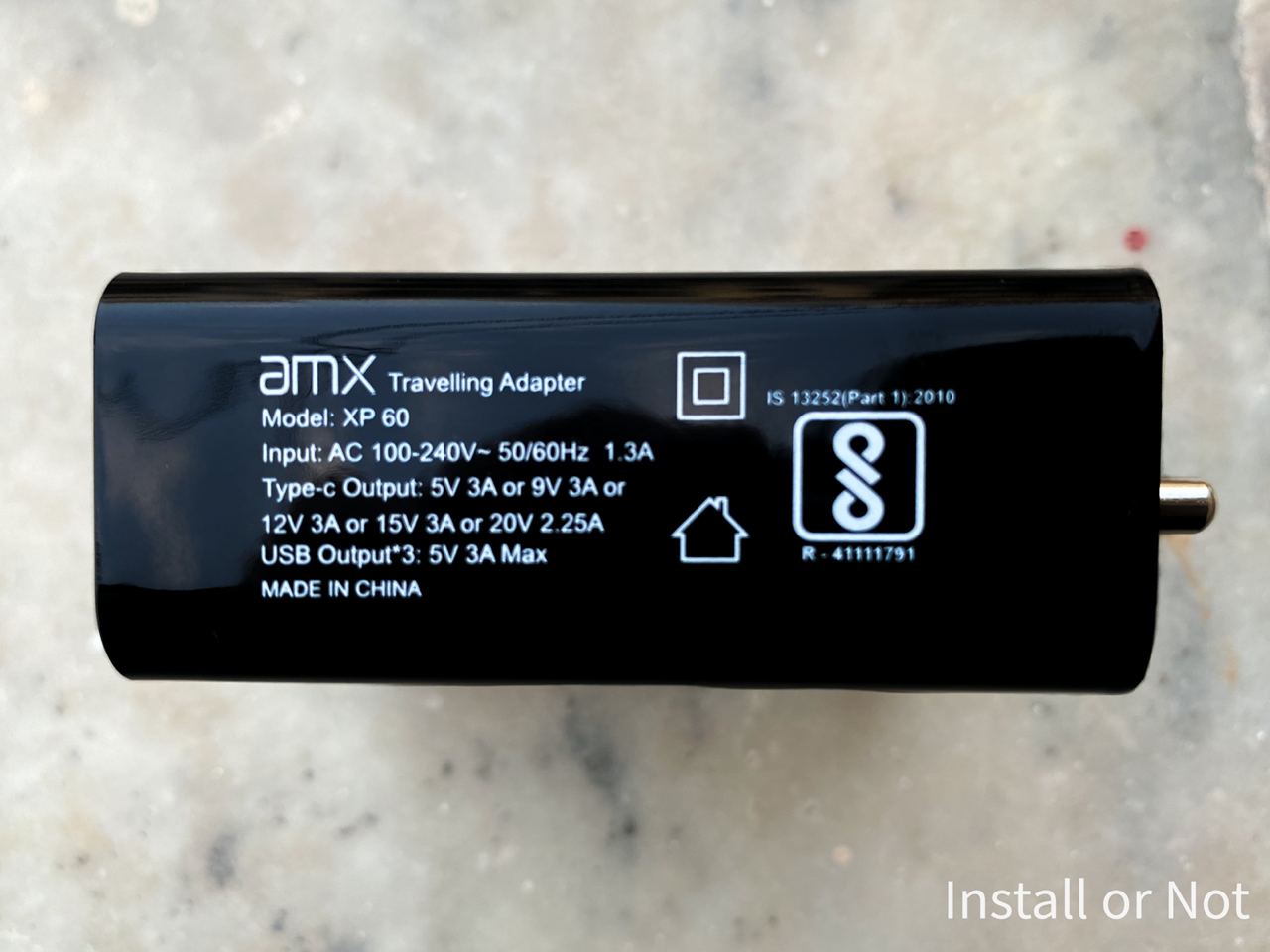 The max output is of 60W, which means at a time if you charge everything at a time, you can draw 45W power from the Type-C port and the remaining 15W from all three Type-A ports combined. This might seem slow, but, if you have a slower charging phone, you have nothing to worry about.
The charger is BIS certified and in terms of heating, there is no evident issue of heating, but, if fully utilized via all 4 ports, it starts to get slightly warm post the 1-hour mark, something which might seem worrying, but is a common thing to note for most chargers.
AMX XP 60 Review: Verdict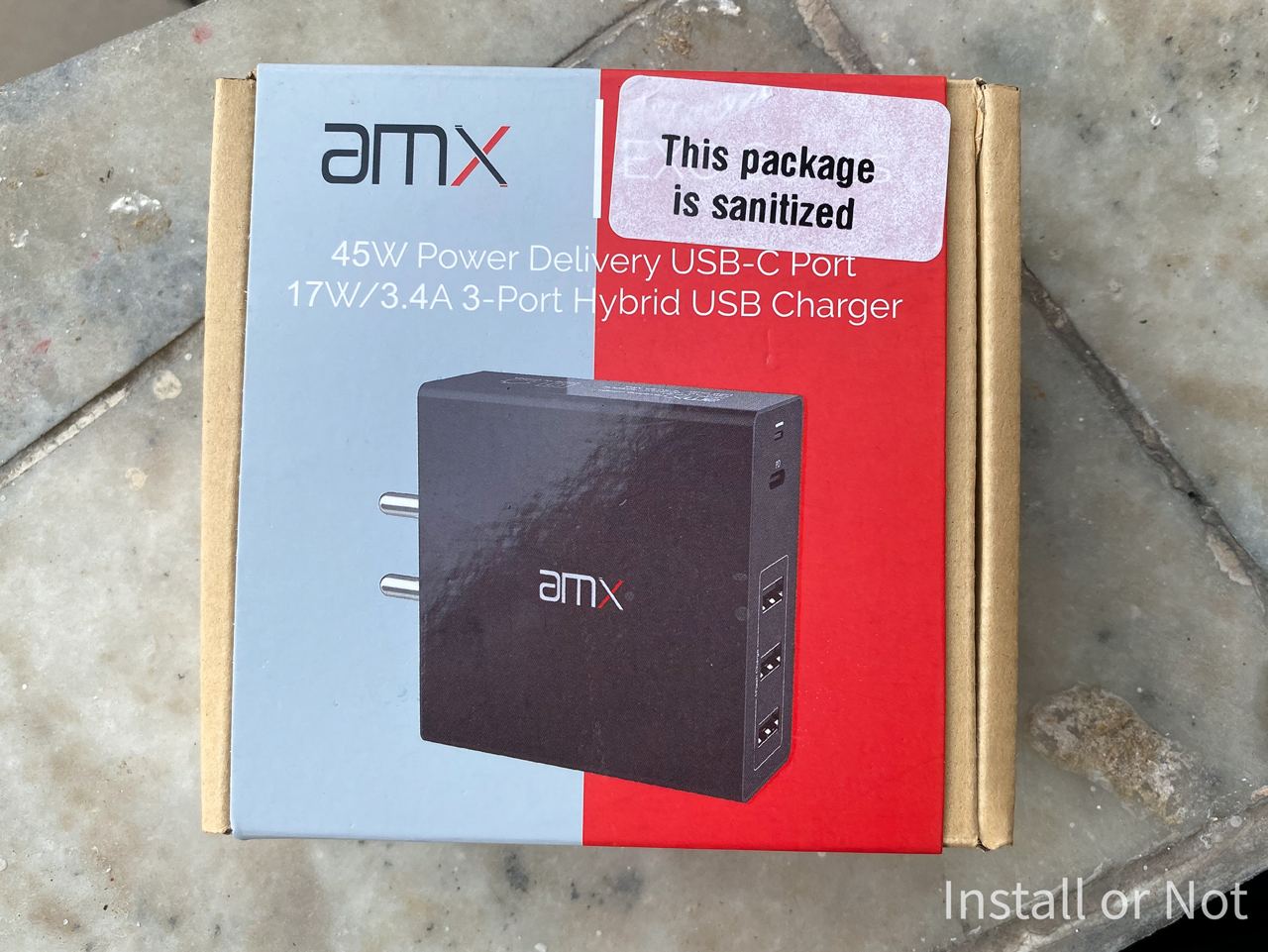 So, is the XP 60 good? Yes. Does it do what it says? Indubitably. Does it nail the fundamentals? Yes. But, hold up, sometimes you ought to take a look at the competition as well. Although the XP 60 is good, if the size is of utmost importance, consider the Stuffcool GaN 65W PD chargers, which are much smaller in comparison. That said, AMX XP 60 is a great charger and is certainly one of the best options in the market and for just Rs 1699 or $23, the pricing is good as well.
Pros:
1. Hefty feel plays to advantage (feels well built)
2. Minimal branding+ good paint job
3. Inclusion of Type-C port.
4. Support for PD (45W Output)
5. Minimal heating.

Cons:
1. Glossy build gets dust-ridden.
2. Type-A ports are not of QC standard.
3. Size hampers usability in terms of plugging in.
4. Not ideal for carrying across while traveling.
Disclaimer: This product was thoroughly tested by the editor, whose thoughts regarding the product are being portrayed in the article. The Author did not test the product himself, but, has been briefed regarding the experience of the Editor post usage.