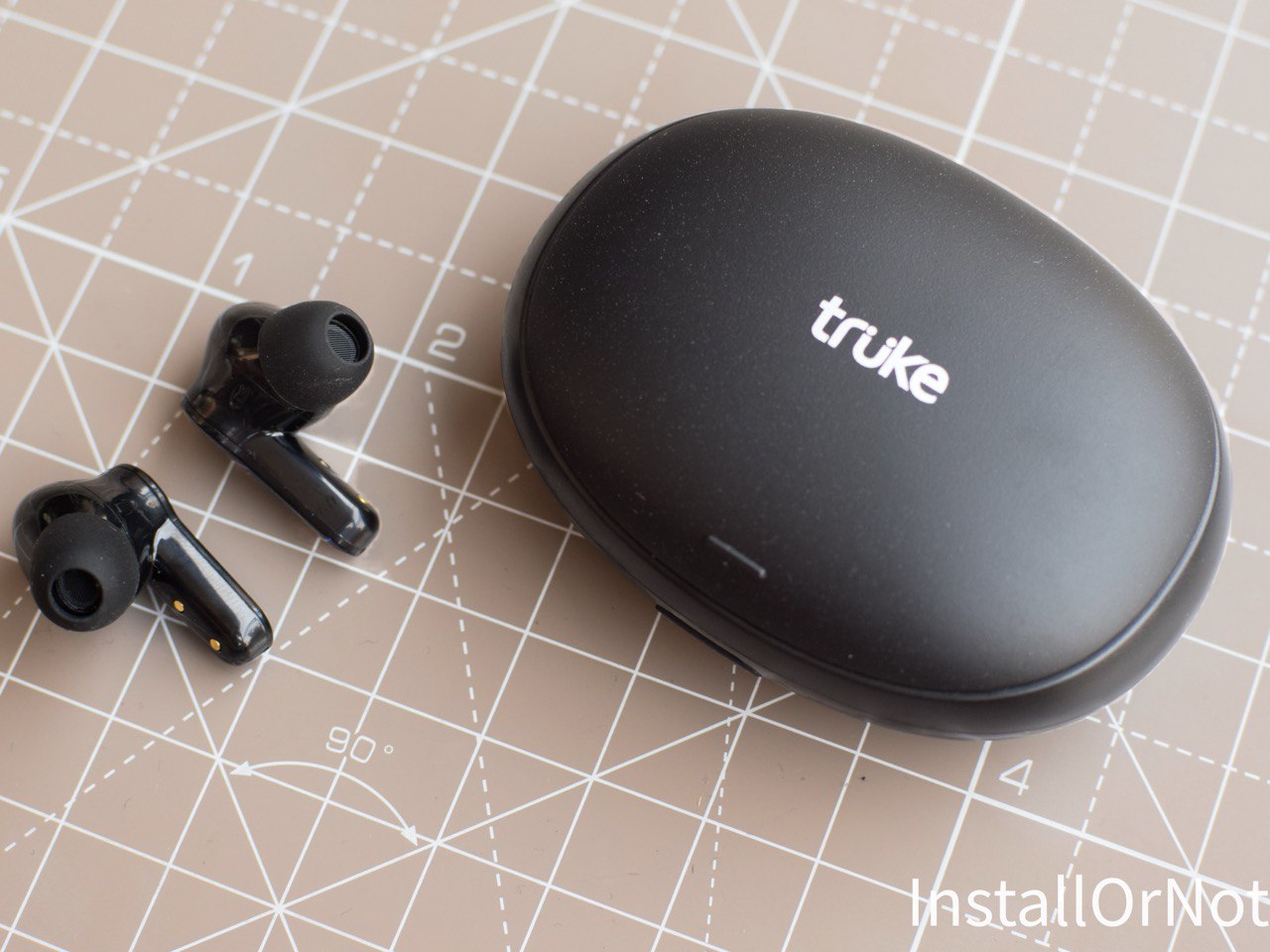 Truke is a German earphone brand that is known for its value for money true wireless earbuds. The company has launched its three value-for-money TWS, Buds S1, Buds Q1, and Fit1+ last week.
The Truke Buds S1 is launched at Rs. 1499 and comes with a 500mAh charging case which can allow up to 72 hours of playback and in a single charge you can get up to 10 hours of non-stop playback. The best thing is that it connects to devices with Bluetooth 5.1, which enables a stable, low latency playback. The Buds S1 comes 10mm dynamic driver with support for AAC codec. So, let's get dig deep into the earbuds, and here's our Truke Buds S1 Review.
Connectivity
The Truke Buds S1 comes with Bluetooth 5.1, which means longer range, stable, and low latency playback. We tested the buds within 10 meters and never felt any connection issue. Also, thanks to Bluetooth 5.1, the power consumption is on the lower side. Pairing the Truke Buds S1 with the smartphone was easy. Just we have to take the earbuds out of the box and It will automatically connect with the smartphone. We were impressed with how fast these pair to any connected Android/iOS smartphone.
Additionally, The brand has added a dedicated Gaming mode for lower latency in Gaming. To enable the gaming mode you need to tap any earbud thrice and the gaming mode will be activated, this mode delivers low latency. And on again triple tapping the earbud you enable back the music mode. Although this mode switching gesture did not work flawlessly and it was a hit or a miss to enable the mode most of the time.
Keeping that aside, Truke claims that the buds deliver 85ms of low response time with the gaming mode. We didn't face any audio delay issues while playing games and delivers what it claims.
Audio Quality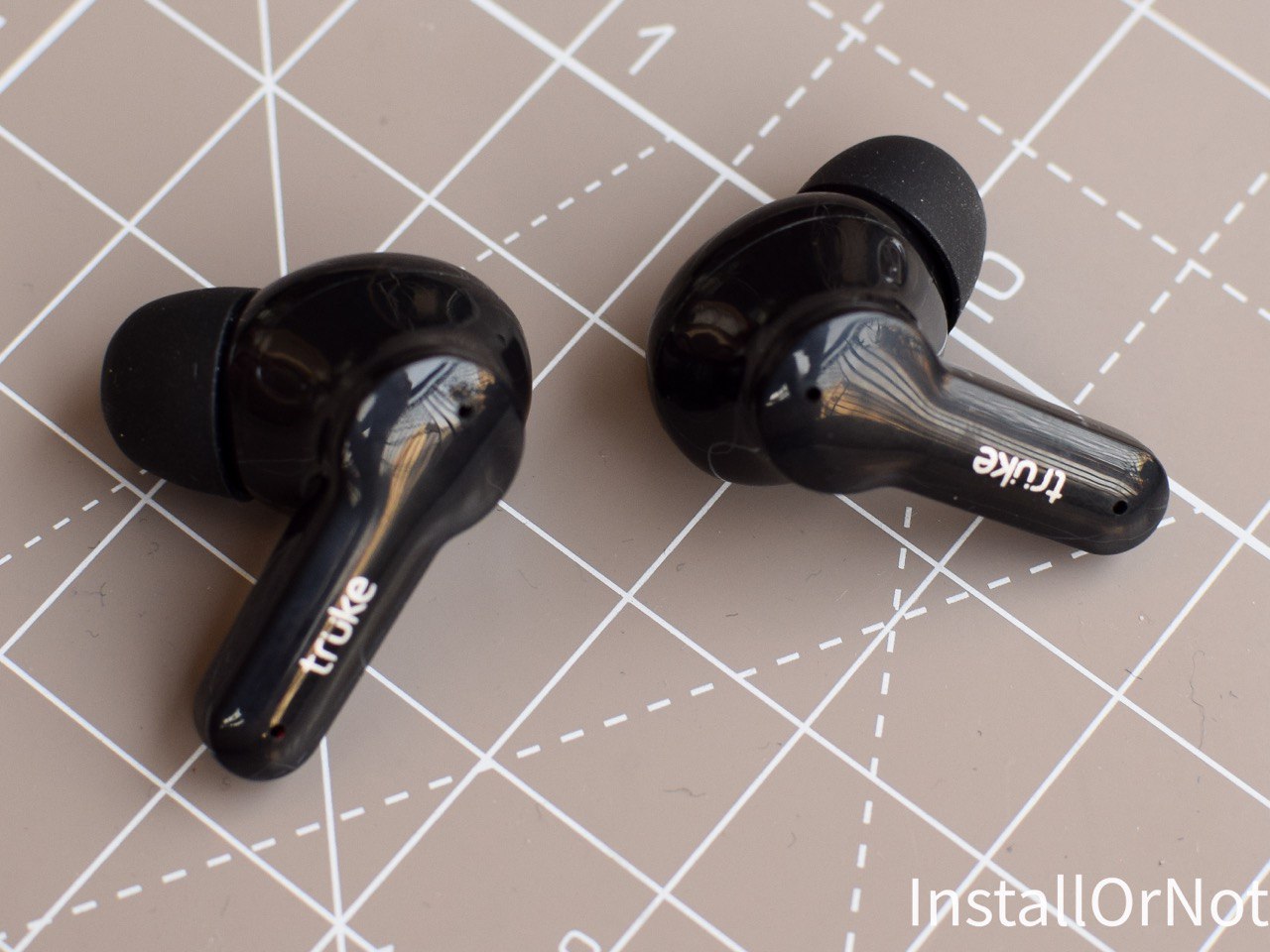 TLDR: Truke Buds S1 comes with decent audio quality.
The vocals on Truke Buds S1 are amazing and crystal clear, even mids and high are also good. The only complaint is that the bass is on the lower side and the treble is slightly on the higher side. We personally are not a fan of this audio signature, but at the price these buds come at, we can't complain much.
Voice calling on cellular as well as zoom calls was quite good too and we didn't face any issues. The voice clarity was clear and was also audible in a crowded place. We also tested the mic and unsurprisingly it worked perfectly and was able to communicate without any issues. If you are a bass lover, you will probably love the earbuds as it excels in the department. Thanks to the Quad MEMS Mic for Clear Call, the calling quality improved drastically. It also comes with Environmental noise cancellation support that works fine and cancels surroundings noise to provide clear audio.
Battery and charging
The Truke Buds S1 charging case comes with a whooping 500mAh battery with which you can enjoy up to 72 hours of playback time. You can easily get up to 3-4 days battery backup with the case.
Design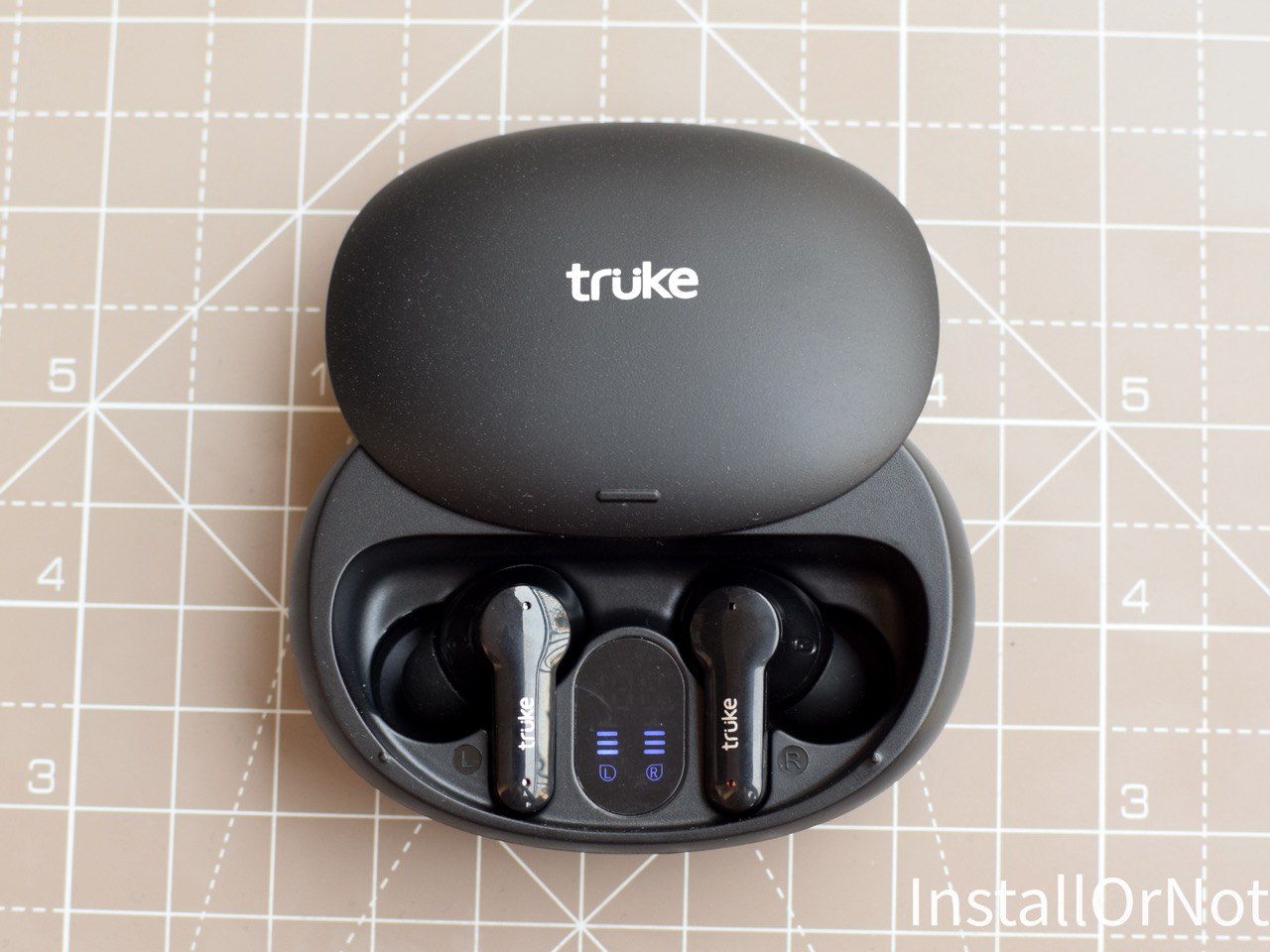 The design of the Truke S1 is very sturdy and good, though it is made up of plastic. We have no complaints about the plastic body as it has a matte finish and doesn't attract dust and also doesn't feel cheap in any way. The case has a sliding case that is modern and feels expensive and is quite unique. The case has a LED-based battery indicator as well on the inside which is super convenient and must feature in our opinion and we wish other companies should adopt the same thing.
The earbuds are comfortable to wear in our opinion and fit perfectly in ears. Both the buds are very lightweight and don't feel that something is in the ear. You can also change the ear tips according to your needs as they are provided with earbuds.
Both buds have gesture touch controls for using different functions like playback control, Google Assistant, Siri, and call controls. The latency of operation and touch response is great for a budget TWS and we had no complaints regarding the same.
The earbuds come with IPX4 Sweat and Water-Resistant certification making them sweatproof so you can use them while doing exercise or in the gym. The overall build and design are pretty much good and we have no complaints.
Conclusion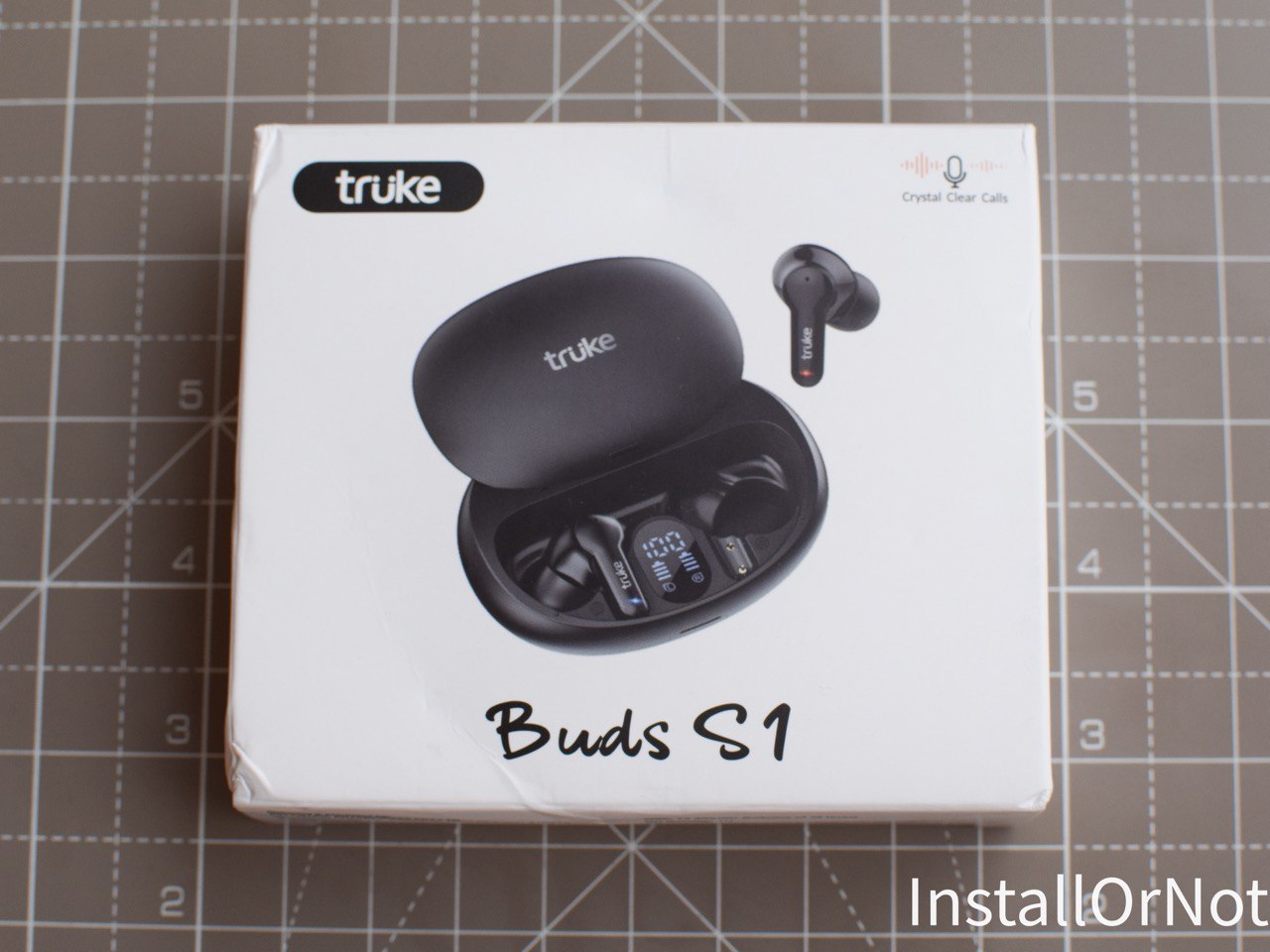 Truke Buds S1 is a stellar TWS for its price range and gives you a good experience. Though we expected if the bass was a little bit better. The TWS has many competitors in its segment like the Realme Buds Q or Noise Shots X1. But you can do consider buying the Truke Buds S1 and you won't be disappointed with it for sure.
Disclaimer: This product was thoroughly tested by the editor, whose thoughts regarding the product are being portrayed in the article. The Author did not test the product himself, but, has been briefed regarding the Editor's experience post usage.