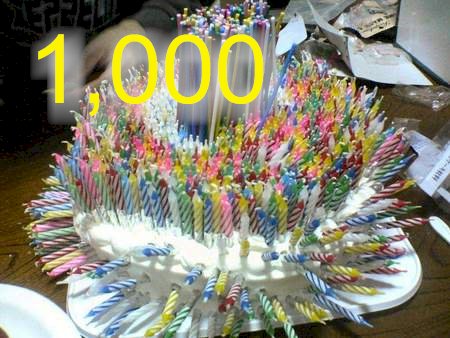 I just wanted to take some time to thank all of our readers for sticking with us through our first few months online. Our site is still a work in progress as I'm sure some of you have noticed over the last week. The site has had some down time as we have prepared to reach out to more people by doing some major upgrades!
On top of the list is a server change for the site. We've been optimizing our site recently to accommodate the new server and its faster response times. Our goal is to get the average site load time under five seconds. Right now, our average load times hover around 7 seconds, which is a big improvement from the 13 seconds before.
New features are on the way as well. Unfortunately, I can't share with you the biggest change coming, but I trust you all will know it when you see it. Look out for something which has never been done before, and possibly won't be done again, but no more about it for now. We're cataloguing as many apps and gadgets as we can find to provide detailed reviews and in-depth analyses on as many as our tired, yet excited fingers can type about.
Many new devices will soon be hitting retail locations, and we plan to cover each one! More devices mean more reviews! The more reviews we do, the better we get! It's all about improving ourselves for you, our valued readers.
Giveaways will be coming in the next few months as well! We've been stockpiling some goodies to hand out in contests later on as our readership grows. Be on the lookout for freebies! All you have to do is read our articles!
Finally, I want to give a very special and heartfelt thank you to our writing staff here at Install or Not. They make this site tick. Without them, I wouldn't have anything to edit and nit pick about! Without them, you guys would have nothing at all to read! Take a few seconds to show them you care and leave a comment for them to read next time you pop in on an article. We love to hear from you guys!
Thanks for all the support, feedback and words of encouragement (criticism included) over the past 4 months of our existence. We are working day in and day out with our super efficient and super cool team around the world to make Install or Not a one stop destination for all your tech news and reviews needs. We'll be there soon, so please do stick with us.
I'll see you guys around!
Kenny Guilfou
,
Managing Editor