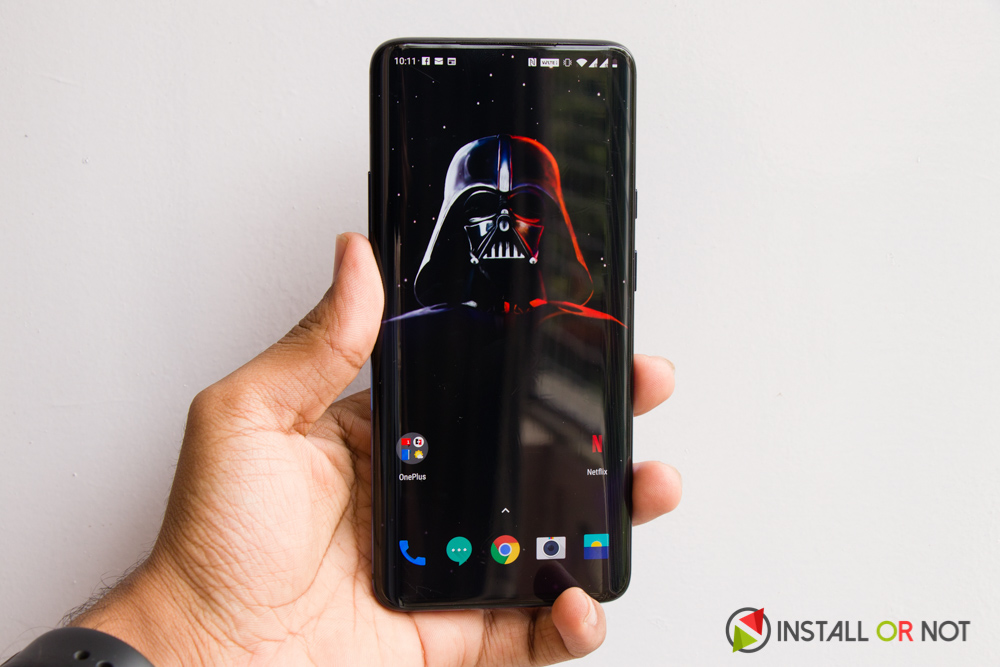 It's been a while OnePlus has launched the OnePlus 7 Pro with top-notch flagship specs. People are all praises over the smartphone for its 90Hz display and the fastness it has on offer. Truly yes, the display is something you will find outstanding as soon as you hold the device. While OnePlus has given the option for the users to switch between 90Hz and 60Hz refresh rate, I don't see why someone would choose the latter.
The catch is that if you have the display setting at 90Hz, it still is only for the UI and for apps, it switches back to 60Hz. What OnePlus hid from us that there is another true 90Hz which enables 90Hz all over the device across all the apps. When asked, OnePlus said that we could enable it in our way, but they suggest not to because it is not necessary and moreover might result in lower battery life. But things kept as is, who would not like to enable 90Hz refresh rate all across the device.
When XDA Recognized Contributor C3C076 was developing a Quick Setting tile to switch between the two refresh rates, he found that there were not two but three refresh modes. The third one would actually enable true 90Hz all the time in the device.
How to enable 90Hz refresh rate across all the apps
Firstly, you will need to enable Developer Settings on your OnePlus 7 Pro. To do that, go to the Settings > About phone and tap on the build number multiple times to enable developer settings.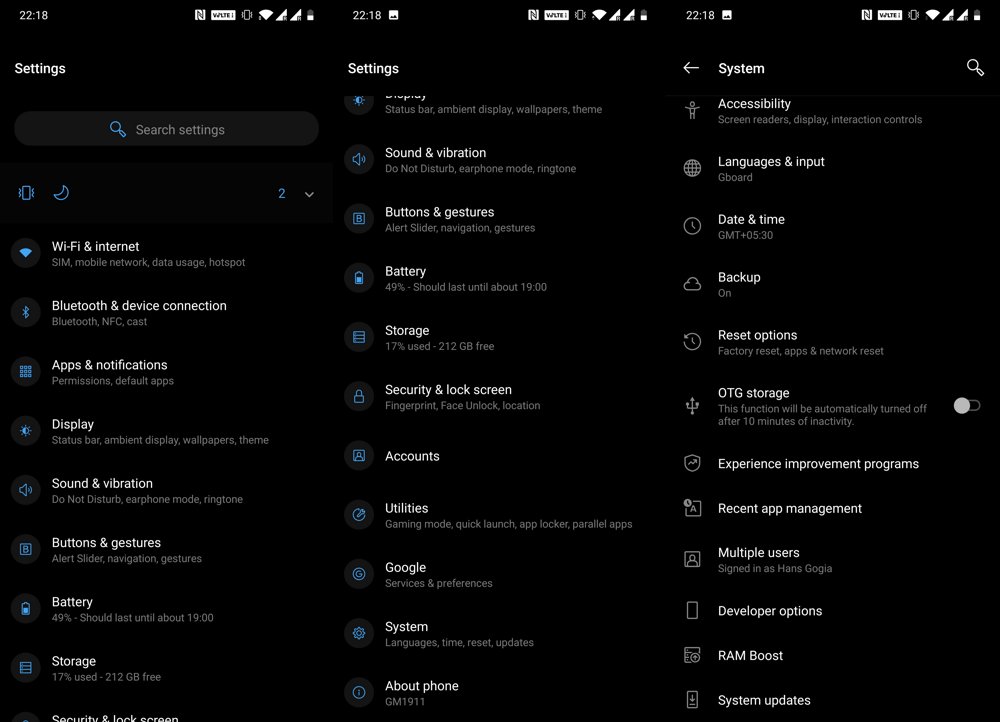 Once enabled, go to Settings > System > Developer options and scroll down to debugging section to enable the "USB debugging".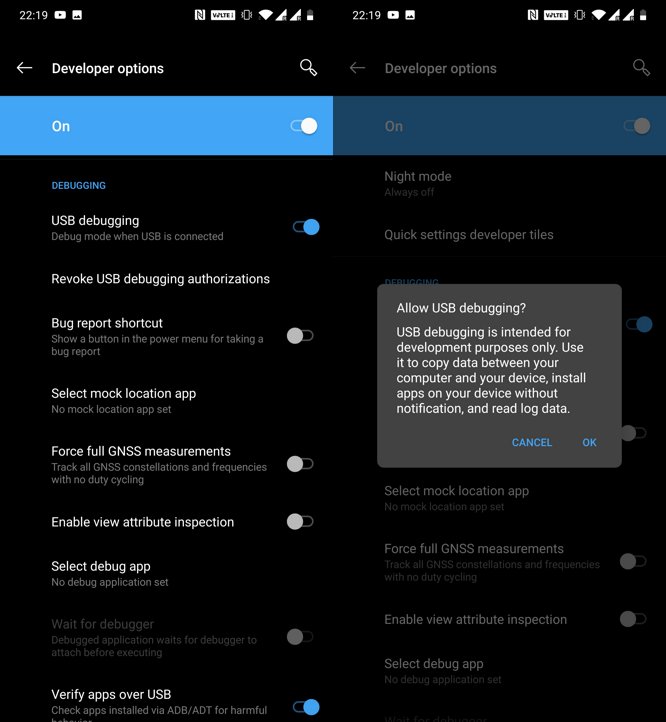 Now, you have to download the ADB ZIP file for your corresponding Operating System.
ADB ZIP file for Windows
ADB ZIP file for MacOS
ADB ZIP file for Linux
After downloading, extract the contents to a folder, open the command window and connect your device to the PC with the USB cable and select USB mode to File transfer (MTP).

Now, in the command window, type the below command.

adb devices

Confirm USB debugging prompt on your phone and enter the below command to enable the true 90Hz mode on your OnePlus 7 Pro.

adb shell settings put global oneplus_screen_refresh_rate 0

Once it is enabled, you can disconnect your phone and you will see both the boxes unchecked in the Screen refresh rate settings. And the option summary text in Display settings will show 60Hz but it's just a bug.
That's it, you now enabled true 90Hz refresh rate on your OnePlus 7 Pro, 7T, 7T Pro. You can test if this works from the UFO Test in your browsers.