Dubai has emerged as the global hub of trade in the middle east. It is one of the densely populated cities of the United Arab Emirates with residents from all across the world. Dubai might be the most expensive city in Middle east clearly suiting its global culture. Just to remind it is the largest city in UAE citing tall skyscrapers and hosting Burj Khalifa, the tallest tower in the world.
Following our usual routine of reviewing smartphones we as reviewers tend to use different handsets time to time. Recently we visited Dubai for a launch event by Coolpad. This time I was traveling with my iPhone 7 Plus and the newly launched Lenovo K8 Note. Observing an excellent opportunity to test it's camera capabilities I used it for quite a while touring around Dubai to famous tourist spots, malls, and even another city. As I walk through the pictures let's discuss how the Lenovo K8 Note proved to be a surprising shooter especially in this price budget.
TechTalk about Lenovo K8 Note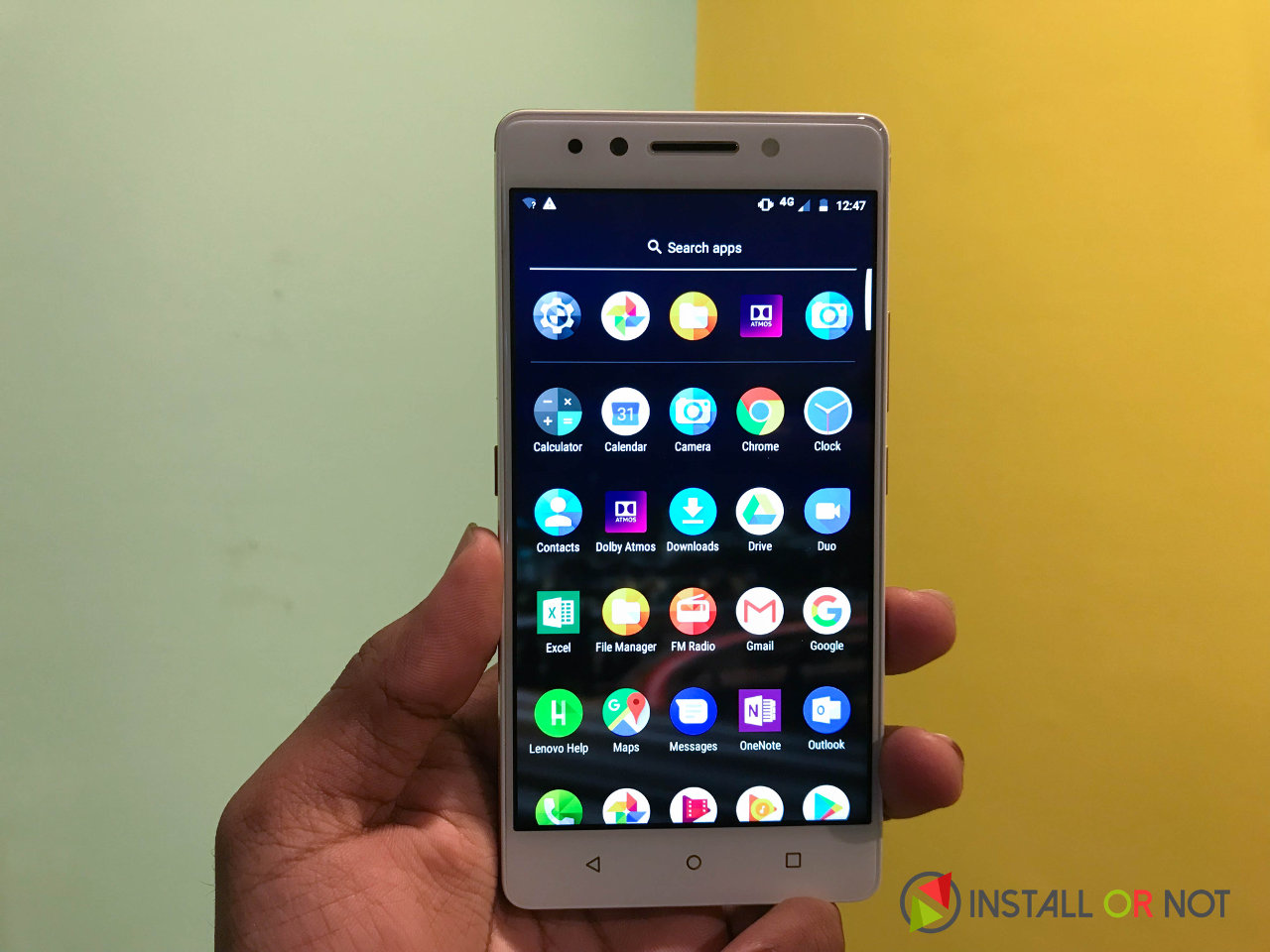 Lenovo K8 Note comes with a Deca-core MediaTek Helio X23 chipset with 3GB & 4GB RAM variants. Supported by 32GB or 64GB on-board storage it shall never give up on you especially when you need it the most. If the storage comes short, you can further expand it up to 128GB using microSD card. Make sure to pickup a high-speed Read/Write to match the speed of internal storage. There is a bright 5.5-inch Full HD 2.5D curved glass display on the front which is protected by Coring Gorilla Glass saving your smartphone from minor scratches, unless you drop your phone and leave it shattered. Supporting 4G VoLTE and WiFi 802.11 a/b/g/n protocols and GPS it is solid on the connectivity front. It comes with Fingerprint sensor at the back which can be used to secure apps and phone itself. 4,000mAh battery on the smartphone comes with Rapid Charging Technology which not only allows you to stay up till late but also refill quick for the day. Lastly, the camera which we shall talk more about in the next section. Paired with 13MP rear sensor is a 5MP secondary rear camera used in combination for depth enabled shots. We feel we have explained this properly in our camera review which can be read here. The front facing camera comes with 8MP sensor assisted by a LED flash. Let's begin analysing pictures from the trip.
Finding the best shot
Dubai as a city is well established with top-notch amenities. It has long-stretched smooth roads which makes driving a pleasure. With trams, buses, and metros connecting public spots, we mostly roamed around on roads in cab or bus by organisers.
Dubai Museum

This picture was taken at the Dubai museum located in Bur Dubai, near Meena Bazaar. The picture of this lamp was clicked by the 13MP primary rear sensor of the K8 Note. The details are rich with colors reproduced by the rear camera done quite brilliantly. This shot was taken outdoor in bright daylight.


The shot of an artificial bird has been taken indoor in the Dubai Museum itself. The lighting made it look apt, though the focus has been missed out a bit in this shot. As you might observe the details are a little out, not as rich as above but good enough to showcase.
Za'abeel Palace

Located in eastern part of Dubai, this is the far fetched shot of the Za'abeel Palace. We weren't allowed to go close enough to the Palace but it sure looked royal. The subject is quite far from the lens hence the shot captured has hazy structures though green color on the grass is quite prominent.
Etihad Museum

The outdoor daylight shots from Lenovo K8 Note turned out quite well and this one is no exception. Fun fact, it was captured on a moving bus. This is the Etihad Museum from the outside located at Jumeirah Beach Road, Dubai. Apologies for the incomplete frame but that's what we could manage.
Some building on our way

This building was again located on our way to Jumeirah Beach. It was too captured on a moving bus but the details and clarity were impressive. Colors were sort of washed out due to excessive brightness outside and less inside.
Burj Al Arab from Jumeirah Beach

This shot was captured at the Jumeirah Beach. Such a beautiful shot having a perfect color tone and ample light with a good view of Burj Al Arab, the world's only 7-star hotel at the back. The life guard camp along with two ATV in the front though is the primary subject. Could you find any flaws?
Here's a selfie captured from the front camera of the smartphone. 8MP without flash obviously, the results good. Colors are quite well reproduced by the K8 Note or maybe its the place. Anyways, my selfie turned out to be good.
Palm Atlantis

A low-light shot from a moving yacht. This is the Palm Atlantis located at the epicenter of Palm Islands. There is a lot of noise in the picture but the low-light shots are vulnerable to such distractions especially while zooming. Turning up the exposure too made it look bad. But the shape of Atlantis is distinct with light sources not bleeding through the picture which could have happened.
We also visited Abu Dhabi the neighboring city of Dubai located roughly at 140KM from our hotel. Abu Dhabi is a capital of United Arab Emirates is known for the Grand Mosque and world's only Ferrari Theme Park called as the Ferrari World.
Ferrari World

Yes, I visited Ferrari World just because I had to ride the world's fastest roller coaster. Ferrari Theme Park is mostly designed for kids except for a few rides and ofcouse the Gallery. Totally Air conditioned in a big widespread area on YAS Island 20mins away from the main city, it can be toured within 4-5 hours.


All indoor shots, the colors as you could see popped out nicely. The red is absolutely prominent being the primary color of the Theme Park. This indoor shot of the waterfall from the lion's face was not that well lit but still, Lenovo K8 Note managed to capture it perfectly. The Ferrari model is all in its glorious red.
Grand Mosque

Towards the end of my trip, I visited the Sheikh Zayed Grand Mosque located in Abu Dhabi. This mosque is the key site of worship in the country. Beautifully designed with marvelous stone carvings and huge chandeliers, I was totally astonished. Here is the view of the mosque from the outside with sky about to change its colors in the background.
Our Experience with Lenovo K8 Note
Summing up our experience of capturing Dubai with Lenovo K8 Note turned out to be good. The smartphone could withstand through the entire day shooting pictures and looking out for directions on Google Maps. Usual Internet browsing was too on most of the time looking for places to eat, shop and to book cabs.
Camera review of the device is already out and the overall review is also positive. Best part, this smartphone is available starting ₹12,999 which makes it a great value for money. I love the stock Android experience and with a good camera in this price range this surely makes it a hit product. The smartphone can be purchased from Amazon.in for ₹12,999 and ₹13,999.