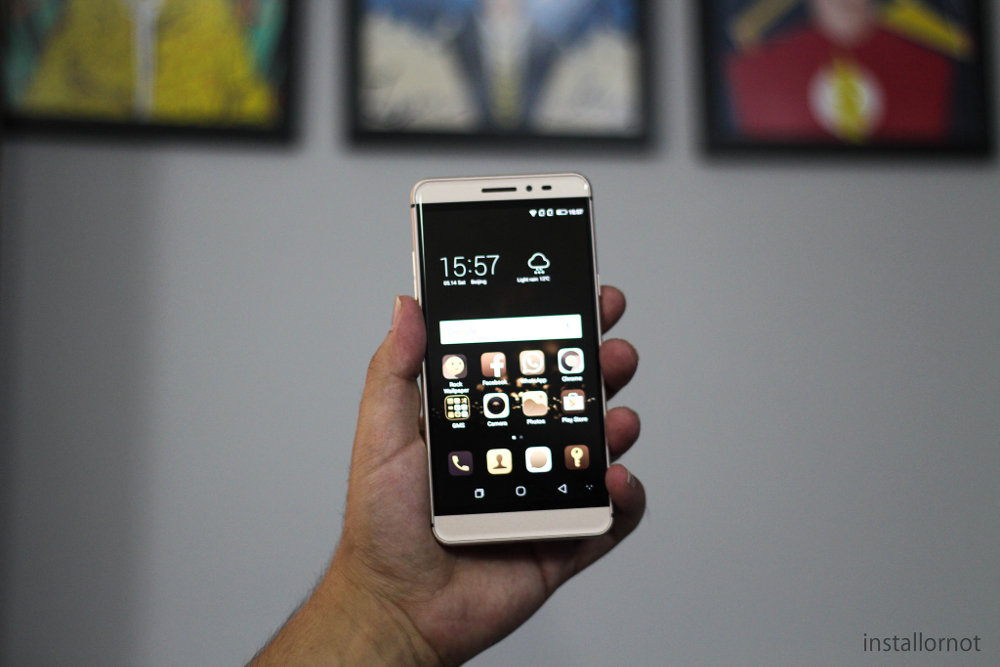 Coolpad launched their flagship smartphone on May 20, 2016 called as the Coolpad Max in India. The smartphone features a Snapdragon 617 SoC along with 4GB of RAM and 64GB on-board storage. With all the high-end specifications and beautiful design, Coolpad Max attracted a lot more eyes than we expected. We were usually encountered with a set of common questions about the handset.
Here are a few FAQs answered below. Just in case you have anything else to add-on please do the same in the comments section below.
Is the Fingerprint sensor in Coolpad Max as good as the one in Coolpad Note 3?
Coolpad has been known as the pioneer in fingerprint technology that too at an affordable pricing. Having one of the fastest sensors on Coolpad Note 3 and Coolpad Note 3 Lite, Coolpad Max also comes with these genes inherited. It never disappoints neither it has given up until now in our tests.
Does the device support OTG?
Coolpad Max supports OTG right out of the box. Even with the 64GB on-board storage Coolpad Max supports OTG devices, be flash drives or external connectors which can in-turn connect to USB flash drives.
Is there LED notification light on the device?
Yes, there is a notification LED on the device. This small element have been an integral part of the user experience. As per our experiences, a user demands an LED notification so that he/she gets to know if there are any alerts left for him/her to check.
Does the phone have FM radio?
Even today, in India people look forward to FM Radio for entertainment simply because of the reason its free. In fact, radio is a form of mass communication alike the television but the difference just being it's available at no cost at all. Coolpad Max featuring the FM radio makes it fit for the Indian audience although the loudspeaker without earphones phenomenon doesn't suits everyone well.
What does the box package of the phone come with?
The box comes with an elegant packaging reminding us of the OnePlus One. It comes with a micro USB cable, power adapter, SIM pin, earphones, screen protector, back cover, user manuals, and of course the handset itself.
Is there a MicroSD card slot for the storage expansion on the phone?
The smartphone do sports a microSD card slot but in a different fashion. Trending the concept of hybrid SIM slots, the smartphone can run either dual SIM at a time (micro + nano) or either a micro SIM + micro SD card at a time. The smartphone can support microSD cards up to 128GB.
What are Dual Space and the Dual in One feature that Coolpad mentioned about?
Coolpad is betting this smartphone on its latest innovation which they call private space. Even though it is sucks battery like anything this feature is supposed to provide a parallel space on your smartphone. This private area protects your data and allows to install two different accounts on the same smartphone. For example, you could have two whatsapp accounts running together. As per the information, it uses a separate partition on the device to store data separately.
Does the phone support fast charging?
Coolpad Max features fast charging using a high-powered adapter throwing current at 2A. Qualcomm Snapdragon 617 supports fast charging on the chipset level as well, accepting the high current.
Why is the smartphone priced so high?
This might be the #1 frequently asked question. Coolpad has launched their first flagship smartphone in India at a price of ₹24,999 competing with the other mid-range devices from popular brands. Affordable smartphones being it's forte, Coolpad has tried playing with its brand presence and technology this time to gain more experience. We believe it could have been as the design and tech is absolutely worth it but an improved camera hardware could have made this deal even more tempting.
How good is the battery?
We know it 2860mAh battery sounds less when everyone is offering 3000+ mAh battery on their flagship smartphones. We aren't sure why Coolpad went with 2860 as a number but supporting fast charging this might be an issue as we could charge our phones as soon as it is drained out in a couple of minutes.
Does it support 4G VoLTE?
It does come with 4G LTE support. Whereas VoLTE provided by Jio will not be supported on Coolpad Max since it requires a different frequency range to be accommodated.