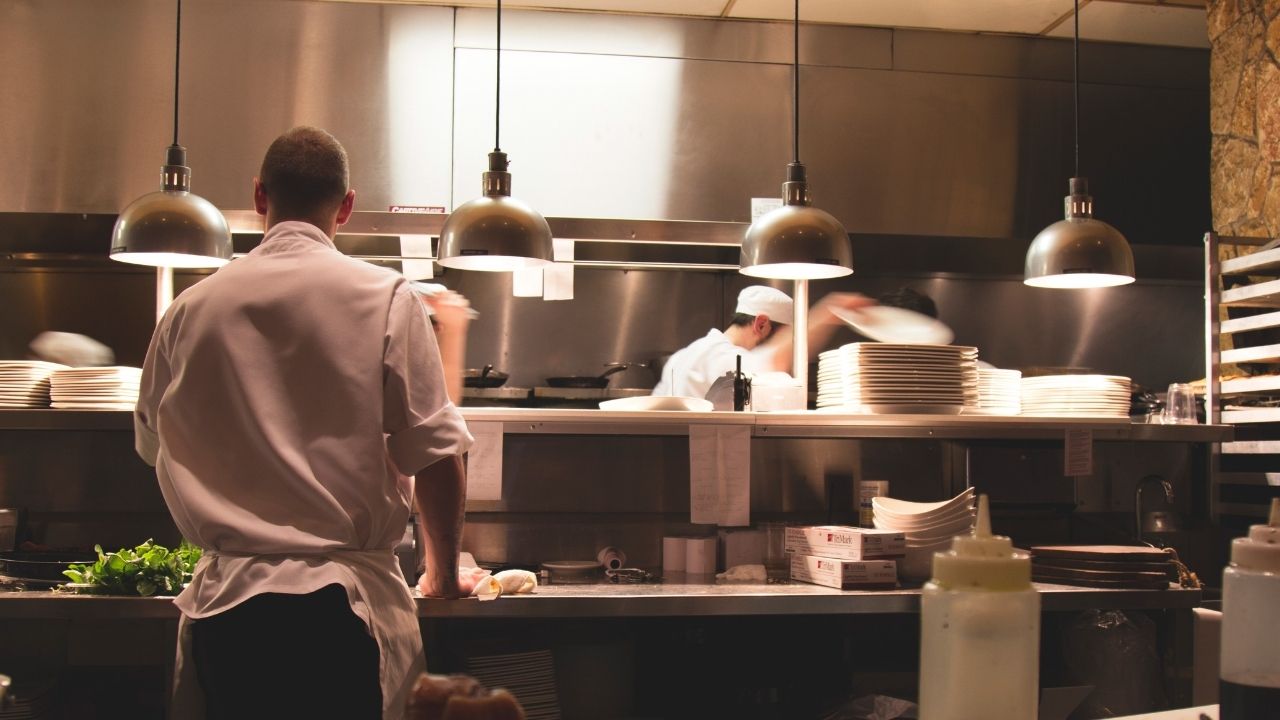 For anyone running a catering business, the primary focus is the food. And then the customer. Building an effective bridge between the two is the crucial component in building a successful catering business. And this is where catering software solutions come in.
 No catering business can hope to succeed with adopting the latest relevant technology. Old world solutions simply cannot help with the intricacies of food management in a fast-paced world. Here are some reasons why you should immediately sign up for cutting-edge catering software to make your food management operations more efficient and customer-friendly. 
1. Optimise the experience for your customer
No one wants to go through tedious questions and answers while they try to make up their mind about what to order for dinner. An efficient food order management system makes it easier for both the caterer and the customer to be on the same page, literally. The caterer can offer customisations to menu options, quickly add or takedown specials and offer pick-up or delivery options. The customer gets effortless and transparent service along with their favourite food. It is a win-win that keeps both ends happy.
2. Reduce admin time for the caterer
Whether you run a small establishment or a network of restaurants, opting for catering software solutions will ease your workday by taking care of the minute details. With the right software, you can get daily production and delivery reports for each store in your network and carry out centralised tracking of performance and products. Your catering software takes care of creating food orders, creating specific menus or combos or getting key customer information based on sales information. 
3. Managing corporate and events catering 
The right corporate and events catering software should help you with all aspects of the job from quoting and invoicing to managing staff and logistics. With seamless integration to payment gateways, you are also spared the worries regarding deposits and tracking payments. Inventories assigned to an event can be effectively tracked and monitored so that you don't face any unforeseen shortages. 
4. Customer Relationship Management 
An ideal catering software should be able to provide you with more than a mere customer database. You should be able to gain insight from a customer's sales history enabling you to truly understand their requirements. Important sales data can also be leveraged by your marketing department – for instance, by targeting customers who have not ordered from you in the past month. 
5. Optimising menus and recipes
With COVID-19 and the rules regarding social distancing, customers are more worried than ever about what they eat. This could be a great time to relook your menus and recipes and allow for precautionary preferences among customers. Standing orders regarding allergens or specific inclusions would be a great value-add for the customer. With a great catering software at your disposal, you should be able to ensure the detailed listing of ingredients, standardisation of procedures to ensure quality and listing of nutritional facts of the food you serve.
6. Making payments hassle-free
It is very essential that payment options on your catering software be optimised for mobiles. This makes it easier for the customer to pay quickly and securely. This also avoids the hassles of chasing payment for the caterer. Good software would be integrated into the best payment providers. In the case of larger events, it also makes it easier for invoicing and tracking payments.
With catering software at your disposal, you should be able to manage despatch and delivery, generate packing slips, create delivery schedules and even communicate specific instructions for each delivery. But most importantly, you can avoid the high percentages paid out to online food ordering marketplaces by creating your own inexpensive online food ordering app. 
A customer would much rather have all the information they need at their fingertips than waste time asking questions. Placing an order should be the smoothest and easiest experience, not one that makes them question their entire decision to order in. With a perfect food order management system, you can ensure that you provide not only the most delectable food but also the most memorable experience of your brand.