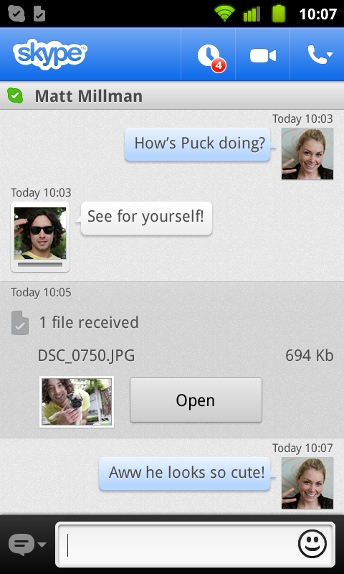 Skype for Android has been updated to version 2.6.0.75 this update brings with itself a handy option to share photos and videos from your device.
This version also comes with improved battery consumption (hopefully, no battery drains) and better video quality to use the large display on the devices with NVIDIA Tegra 2 chipset.
New features:
Send pictures, videos and files

Easier to sign out, and auto-sign in

Improved look and feel with new graphics

Voicemail improvements

Better video quality on Tegra 2 
You can download the latest version from here.