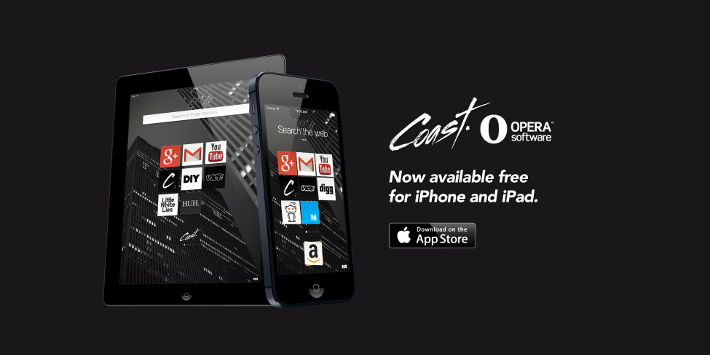 Opera Software group who are the pioneers when it comes to the web browsers have finally made their entrance to the restricted iOS ecosystem with the adoption of WebKit engine. On April 24, 2014 Opera has launched the brand new Opera Coast mobile web browser which aims at redefining the mobile web browsing experience.
"Like everyone who owns an iPhone, I've often picked it up when waiting for something or someone," says Huib Kleinhout, Product Manager on the Opera Coast project at Opera Software which is very true. Often it is because we want to kill time and mobile web browsing on a small screen device can not be enjoyable observing the content these days. Opera Coast have been designed to fit that purpose with its key features:
Adjusting results fit for mobile screens
Easy navigation and gesture support
Real time search
Synchronization
Personalized content
The app is available on App Store for both iPad and iPhone as a free download.