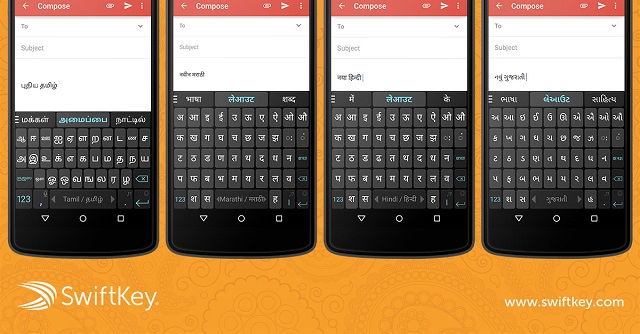 SwiftKey the must install third party keyboard for Android which is now also available on iOS gets more useful for its Indian audience with its new beta that is SwiftKey 5.3. We Indians no matter where we move to never forget our mother tongue, right? Embracing the need and to deeply involve the consumers into their product, SwiftKey has introduced more languages to their Indian regional languages support rising the total count to 22.
The 9 new languages introduced in this version comprises of Bodo, Dogri, Kashmiri, Konkani (in both Devanagari and Kannada scripts), Maithili, Manipuri, Sanskrit, Santali and Sindhi. Along with the new languages, the latest beta also includes adaptive layout for Hindi, Tamil, Gujarati and Marathi languages which is first timer for any of the keyboards out there.
Changes to the keyboard beta include:
Changes to the top row of vowels so they become contextually relevant

Intuitive layouts for Hindi, Tamil, Gujarati and Marathi keyboards

Numbers in both roman and local script are available on the number pad, which has become more intuitive

The Hindi, Gujarati and Marathi keyboards are laid out in the same way as the alphabet
What we love about SwiftKey is its almost accurate auto-correct, prediction and its keyboard layout. This is the best example to show how technology adapts to the its users, rather than the other way round. With the amount of research and this opportunity to make it even better, SwiftKey has done it once again to make this intuitive keyboard enhance once's personal typing experience.
There is also new customization features with the introduction of SwiftKey Hub as posted on their blog about this beta. To try out these new features, join the SwiftKey beta Google group and download the app from Google Play Store.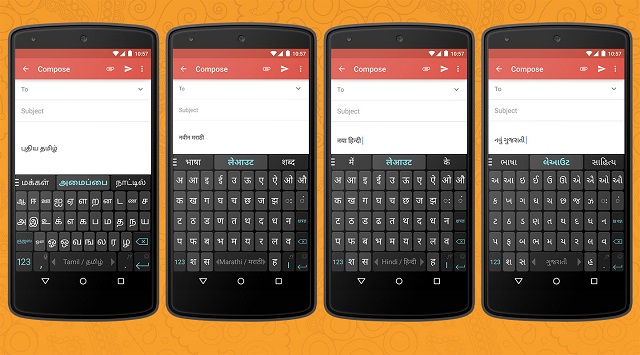 (I know the image is a bit compressed, but do checkout the screen shots, you'll really like what SwiftKey did here.)