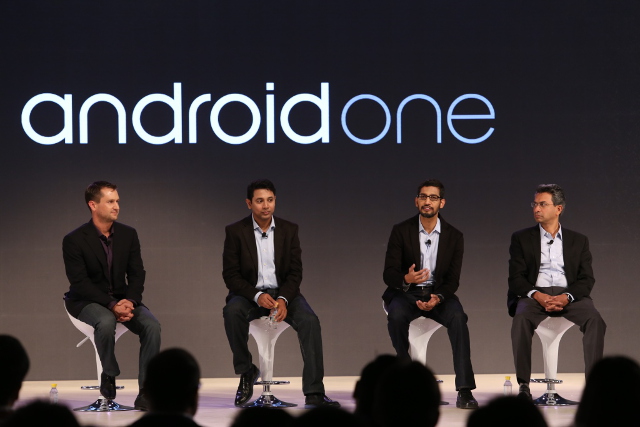 Android One the forked project from Android which has been targeted at providing high quality experience first time smartphone users. First three partners Micromax, Karbonn and Spice Mobile launched their handsets following the same reference design with a little bit changes in the overall build. The smartphones at launch came running with Android 4.4.4 KitKat and was supposedly to be included in the first wave devices to get latest Android updates.
Missing out the early release, Google now is finally bringing out the Lollipop update after 4 months for Android One devices in India. Caesar Sengupta, Product Management Director at Google, has announced today via a Google+ post that Android One devices in India will be getting the Lollipop update rolling out this week gradually.
Though it hasn't been made clear whether it will be the Android 5.0.2 or the 5.1 Lollipop update but we are expecting 5.1, since the new devices selling in Indonesia and the Philippines are shipped with Android 5.1. The update shall be made available via an OTA so we have a pro tip for Android One users, stay connected on WiFi. Let's hope the update does not hog down the performance as it did on Moto G 1st generation.