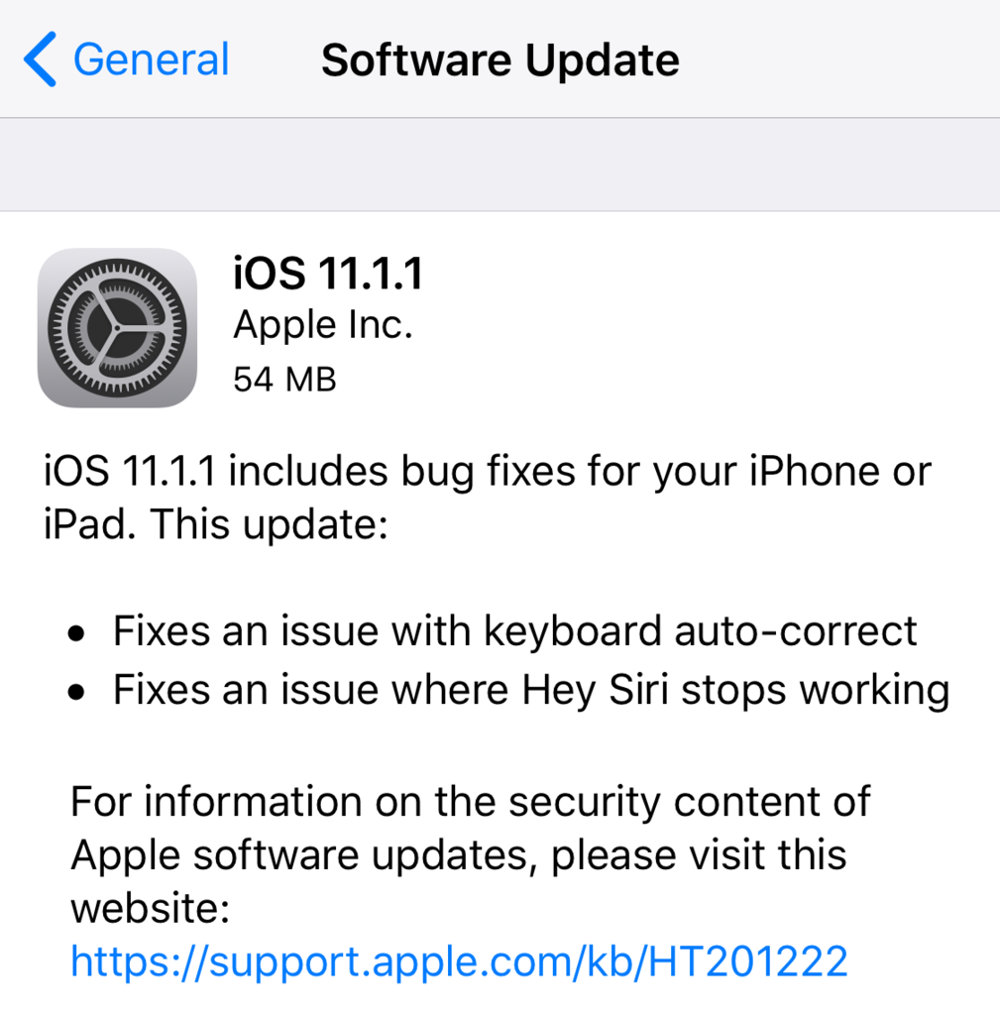 Apple last week rolled out the iOS 11.1 update which actually had a lot of issues fixed along with including new emojis. Yesterday the tech giant rolled out another OS update version as the iOS 11.1.1 which fixed a very annoying bug for those who were using the Apple iOS keyboard on their device.
Apparently, whenever the user tapped 'i' the iOS qwerty keyboard it got auto-corrected to 'A?'. I know right? This was never expected. Well, for users on third-party keyboards like myself either SwiftKey, Google Keyboard, or Flesky etc. never got to face this fortunately. I'm pretty sure I would have been annoyed. iOS 11.1.1 fixes this issue now thankfully which is all about this update.
iOS 11 since the beginning felt like a half-baked OS and they still are discovering new issues on their way. To be honest, this is a gradual process and it takes time fixing it with all our inputs. But still, from a company like Apple it could have been handled with care.
Anyways, if you have an Apple iPhone or iPad or iPod Touch running iOS 11.1 make sure to upgrade it to the latest version. Not sure how to update? Just hit, Settings->General->Software Update and follow the instructions.
Here are the full release notes:
iOS 11.1.1 includes bug fixes for your iPhone or iPad. This update:

    * Fixes an issue with keyboard auto-correct
    * Fixes an issue where Hey Siri stops working