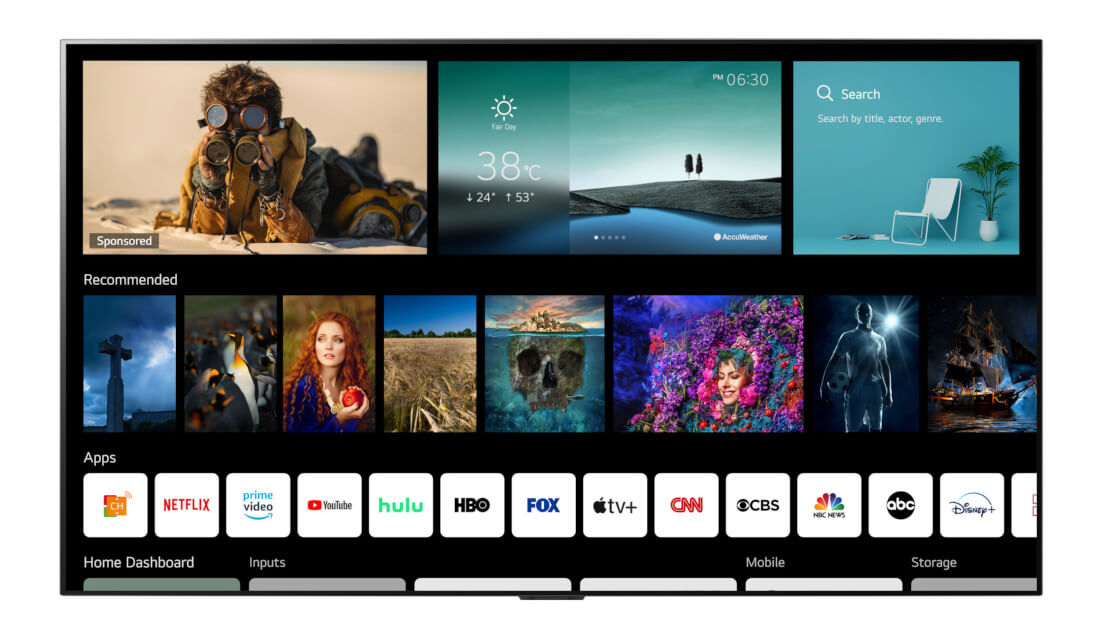 LG's WebOS software for smart TVs is known for its intuitive user interface that allows easy navigation and app support. The company has just announced a new software version – webOS 6.0 for its 2021 OLED, QNED Mini LED, NanoCell, and UHD smart TVs. It brings new changes to the user interface, the Magic Explorer feature, additional voice commands for Google Assistant and Amazon Alexa, and much more.
Starting with the new home screen that displays all the apps and new content, now it uses user settings and browsing history to provide faster access to the most commonly used applications and improve content discovery. LG has also improved the Next Picks function, which recommends programs from the set-top box or broadcast, depending on the viewer's preferences.
LG has also improved the Magic Link feature, now called Magic Explorer, which provides users with contextual information based on what is on the screen. This includes information about actors, locations, and other interesting facts in films and TV series shown on screen.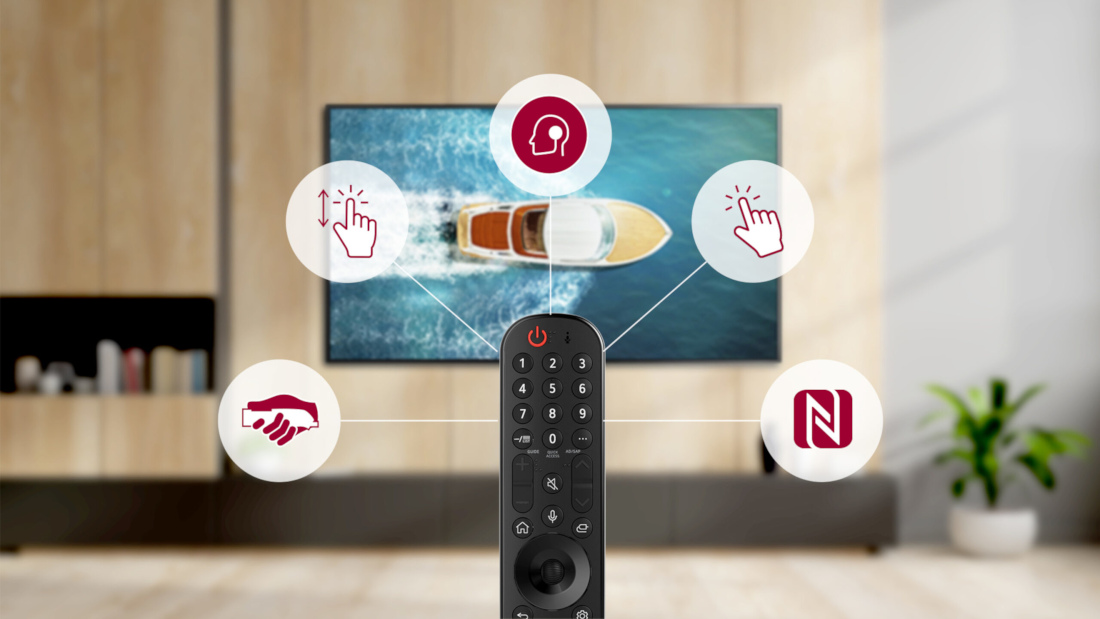 The Magic Remote has been redesigned with a new button called Magic Tap that uses NFC to quickly share content between an NFC-enabled smartphone and the TV. As before, there are links to popular streaming applications such as Netflix, Prime Video, Disney+, Google Assistant, and Alexa.
LG will present the all new webOS 6.0 along with new TV offerings at CES 2021.