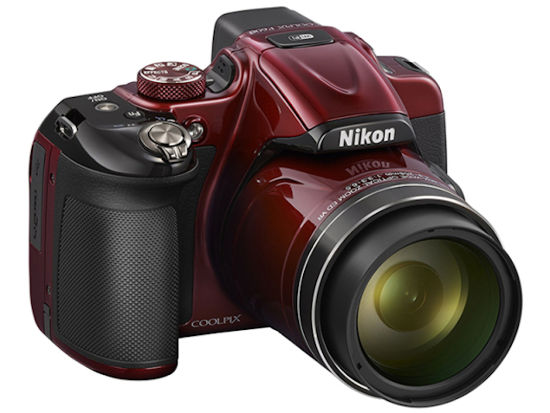 With the arrival of summers, every year roughly this time Nikon announces their COOLPIX Spring Series and yet they do it again with the launch of Nikon COOLPIX Spring Series for 2014. This time there were 16 new models in the collection making the total count in the COOLPIX series to 21 models in all in 57 different color variants.
COOLPIX series of digital cameras are basically designed for beginners or photography enthusiasts who don't need a professional camera neither do they have the skills to operate one. The varied shooting requirements of the leisure snappers include sophisticated features and high performance which could get them their desired results for which COOLPIX are the most perfect fit.
COOLPIX Spring Series for 2014 integrate super telephoto capabilities up to 60x zoom, Dynamic Fine Zoom, high definition video recording, Wi-Fi capabilities, GPS technology and many more that make capturing images simple and exciting.
Starting with Nikon COOLPIX P series which has some of the high end features, include P600, P530 and P340. The cameras in this series comes packed with super long zoom lenses which makes capturing high-res pictures and videos easy from near or far.
Next, is the stylish S series which includes eight new models namely, COOLPIX S9700, S9600, S6800, S5300, S6700, S3600, S32 and S2800. These cameras integrate features to give high end performance and allow users to sharp and vibrant results that photographers expect from a point-and-shoot.
The L series include COOLPIX L830, L330, L30 and L29. They are compact with comfortable and hassle free operation which makes photography easier for everyone. They include some of the intelligent software features like Easy Auto Mode, Smart Portrait System and more.
Lastly, the AW rugged series saw a new camera entering its portfolio which has been named as COOLPIX AW120. The AW120 has tough body with water-proof and shock-proof certification which makes it withstand severe outdoor conditions.
Pricing and Availability
The Spring Series 2014 include 16 cameras in total with 45 color variants which will be available across India very soon.
The P Series models are priced between ₹23,950 and ₹18,950.
The S series models are priced between ₹18,950 and ₹6,450.
The L Series models are priced between Rs. 15,450 and Rs. 4,990.
The AW series model is priced at Rs. 17,950.