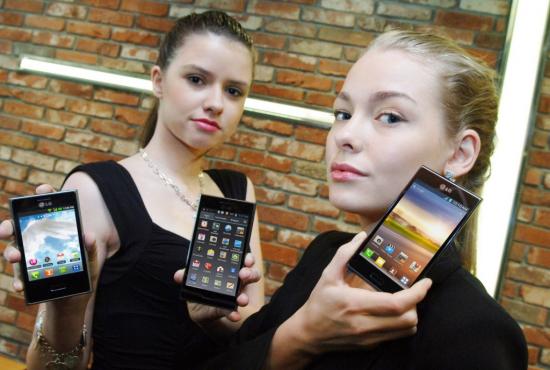 LG doesn't seem to be waiting for MWC to unveil its phones. It started with Optimus Vu, and now they've introduced their new line-up of smartphones called "L-Style" with Optimus L3, Optimus L5, and Optimus L7 in the line-up. The name to the line-up "L-Style" pretty much sums up that the smartphones will be design and style oriented.
Of the three, the Optimus L5 and Optimus L7 seem to be the most appealing. They sport 4.0- and 4.3-inches touchscreen displays, respectively, while being powered by Google's latest Android 4.0 Ice Cream Sandwich operating system. They will hit shelves in the first half of the year, but we don't have any more details regarding its internals. However, MWC isn't too far away.
The other device is the Optimus L3, which brings style to the low end Android phones. It was already leaked by a Swedish retailer and packs a small 3.2-inch display, Android 2.3 Gingerbread on-board, and a 1500mAh battery, arriving in Europe next month.
The three smartphones use Floating Mass Technology for a slimmer look, Modern Square Style rectangular design, attention to details with Harmonized Design Contrast, and Sensuous Slim Shape. It takes design cues from the LG Prada 3.0.
We are sure to get more details regarding these phones at MWC, and we hope to see the flagship LG device at MWC ,which is said to feature a quad-core processor. We'll keep you updated.