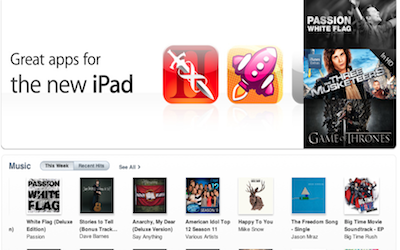 The new iPad is going on sale today at the local Apple Stores and there is a lot of excitement for the new features the new iPad brings which includes the amazing Retina Display.
There are not many apps right now which would take the advantage of the 2048 x 1536 resolution on the iPad's new Retina Display but to highlight a few apps and games which support the high resolution display, Apple has added a new section in its App Store called "Great Apps for the New iPad" which right now has 24 apps including some cool ones like Infinity Blade II and Tweetbot.
We are sure to see the list of apps growing in the "Great Apps for the New iPad" section at the App Store since most of the developers are hard at work to bring their app in support to the new Retina display of the iPad.