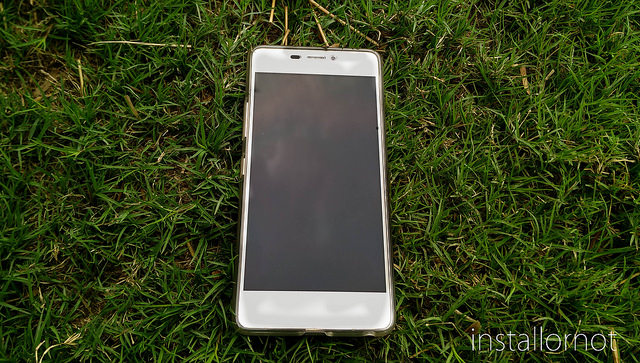 Gionee Elife S5.1 which was once the slimmest smartphone when launched in November end by the year 2014. Gionee Elife S5.1 is the successor of Gionee Elife S5.5 which observed a grand launch in March 2014. Gionee were actually the ones who brought this 5-6mm thickness smartphones under public visibility even though their slimmest smartphone is no longer the slimmest smartphone out in the market. Elife S5.1 trickled down to second and then third after the launch of Oppo R5 and Vivo X5Max respectively. Going by the first impressions which we have already published about a month ago, you might be clear that it looks gorgeous but does it perform that well? Is it even worth your money? Well we have answered all these questions for you. Read below for details.
Design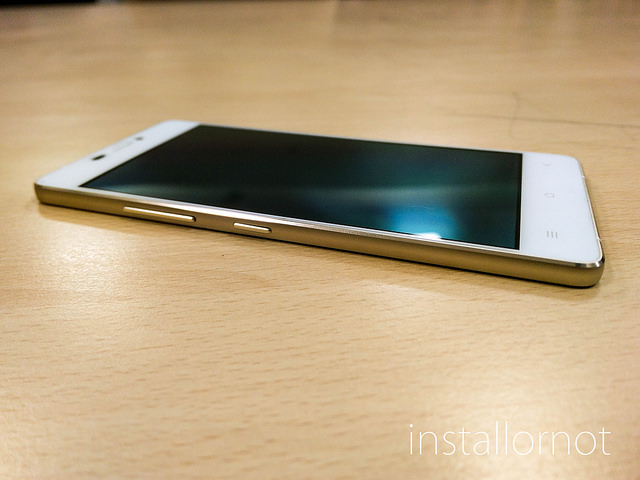 Gionee Elife S series symbolizes style, which is pretty much clear in the first instance when you hold the device. The handset is pretty, very pretty indeed. Some of those who were not aware of the handset, even 'complimented' it as iPhone look alike though we didn't feel the same. It is super slim and super light in weight. It measures 139.8 x 67.4 x 5.2 mm in dimensions and a mere 97.7 grams in weight. Believe me, it feels awesome in hands. Its highly ergonomic and fits easily. Within the box, Gionee also provides a silicon protection cover which is a great add-on because the smartphone is soo slim that it might slip from your hands. This condition can be prevented using the silicon protection which is provided. We have an unboxing and first impressions video of the handset live on YouTube which can be watched below.
Hardware
Gionee has been producing great value for money devices in the past and the same can be said for Gionee Elife S5.1, kind of. Elife S5.1, the slimmest smartphone from Gionee is all about the design and the build which we have already discussed above. But this time it also means, there is not much to talk about the hardware packed within.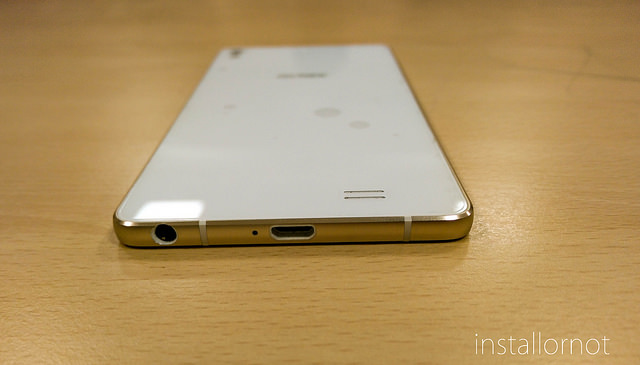 The S5.1 sports a 4.8-inches Super AMOLED HD display with a resolution of 720×1280 pixels. AMOLED displays are usually very bright producing rich colors, and the viewing angles are great. Though the 720p display isn't disappointing but 1080p on S5.5 was definitely better. Outdoor visibility on this display is also very good and it adjusts to the respective content saving battery to make the handset last longer. The handset packs a MediaTek MT6592 chipset which features a 1.7GHz Octa-Core processor with 1GB of RAM and 16GB on-board storage. It doesn't support expandable memory hence we have to stay restricted with the storage. On the connectivity side, it supports 802.11 a/b/g/n WiFi protocols, Bluetooth v4.0 and A-GPS. It is powered by a 2050mAh Li-Ion non-removable battery and supports a single GSM micro SIM.
Software
Gionee Elife E series and S series smartphones come with their own forked version of Android which they have named it as 'Amigo'. Our experience with Amigo has never been so delightful from the beginning. The customizations included in this layer though completely changes the user interface but to be honest it hampers the user experience.
Alike TouchWiz from Samsung, Sense from HTC, MIUI from Xiaomi etc. Amigo has its own pros and cons. Gionee's in-house team have developed custom apps for everything which completely changes the stock Android look and feel. There are also some third-party apps which come pre-installed but fortunately they can be uninstalled. Though Elife S5.1 runs on the most finest variant of Amigo seen till date but it still ain't any better from others. We felt this is the area where Gionee should improve because going by the past, the hardware which they provide in their smartphones is excellent but longevity of their operating system still remains an issue.
The launcher now supports widgets just like MIUI and provides a little more freedom to the user for customization. It runs on Android 4.4.2 KitKat which is pretty much the same after the update on Elife S5.5.
Camera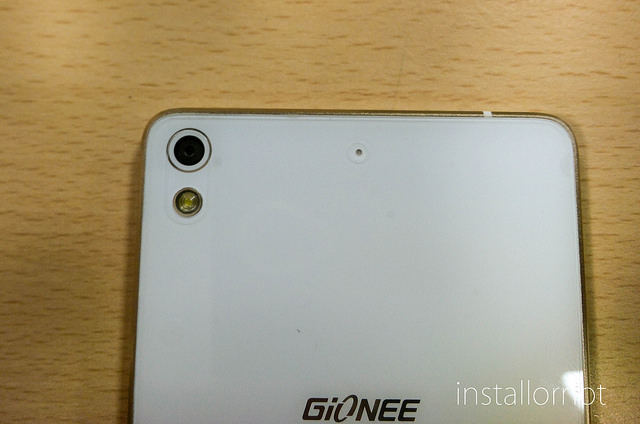 Camera has been Gionee's upper hand when it comes to smartphones. The Elife S5.1 comes with a 8MP camera and a 5MP front-facing camera. Maintaining the thickness and providing this kind of hardware is what we call an innovation, which has been well proved by Gionee. If you might remember, Gionee Elife S5.5 has a camera budge at the back which has been cut down in S5.1. The back is absolutely smooth and the camera is protected by the back panel itself. Though comparing with Elife S5.5 there is also a drop in the megapixel count from 13MP to 8MP but front remains the same.
The f/2.2 aperture of 8MP rear camera manages to capture light for decent shots in daylight. The camera has different shooting modes such as V-sign shot, Touch shot and Smile shot included in the default camera app. There is also a separate app called as CharmCam which adds effects while taking pictures, like frames, face beauty etc.
Below are attached some of the sample pictures we clicked during the time of our review.
Performance
Gionee Elife S series is all about the looks which has been well satisfied in both the handsets launched till date. Elife S5.5 with 5.5mm thickness created a demand for thin handsets because it was the first 5.5mm smartphone to be available for purchase. We ourselves were very amazed by the build of Gionee Elife S5.5 which is even better with the Gionee Elife S5.1.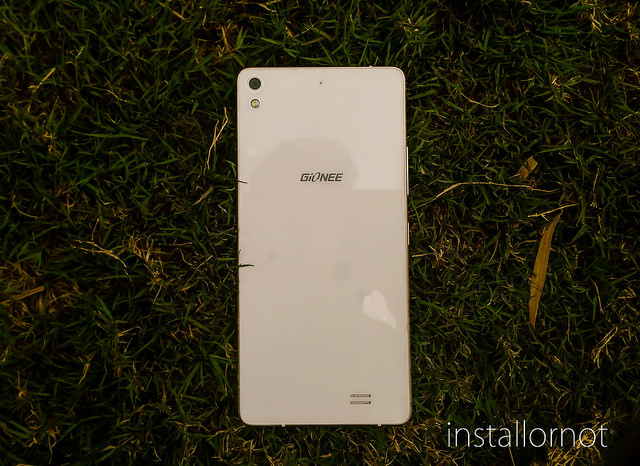 This smartphone is so slim and light which never fails to amaze you. We have to give it for the build. Oppo R5 had to compromise the 3.5mm audio out to get that thickness but Gionee Elife S5.1 keeps all the basic necessities intact. Voice call quality was good and the call screen has been optimized so that we don't accidentally pickup the calls when taking out the phone out of the pocket. We also observed some performance hiccups which were rare but couldn't be avoided. We can say that overall Gionee Elife S5.1 is not a performer but the looks make up for it. An average consumer whose usage revolves around calls, texts, camera and little bit of social networking can be satisfied with the handset but power users might be disappointed.
Conclusion
With the price tag of Rs. 18,999 this might be considered expensive for its offerings, which is very well true. With a good display, decent camera, and brilliant looks it still lacks performance because it costs 19k INR. If it had been less these complaints might have been stroked but getting a little biased, this sleek design do come for a price. We will only suggest this smartphone for those who are really pulled up for the design. There are options some for much cheaper pricing as well which can perform as well, though you shouldn't be expecting this sleek build anymore.
Pros:
Brilliant Build
Good Display
Decent Camera
Cons:
[easyreview title="Install or Not Scorecard" cat1title="Hardware" cat1detail="" cat1rating="3.5″ cat2title="Performance" cat2detail="" cat2rating="3.0″ cat3title="Design" cat3detail="" cat3rating="4.5″ cat4title="Value for Money" cat4detail="" cat4rating="3.0″]