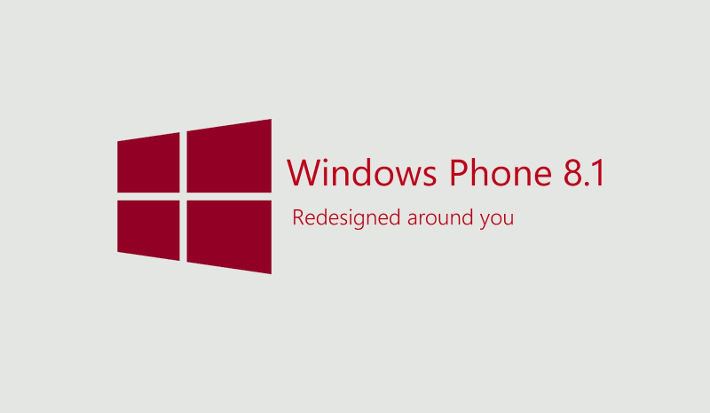 Microsoft Windows Phone the third-most accepted smartphone operating system is quite in the news these days because of the rumours. Under a Non-Disclosure Agreement Microsoft had released the SDK for the supposedly upcoming update to the mobile operating system. Looks like these developers could not keep this secret for long. Some big sources got these leaks like WPCentral, WMPoweruser have posted screen shots showing off new features included in the SDK for Windows Phone 8.1.
Features:
Looking at the leaks, it feels like Windows Phone 8.1 would be a much needed update to fill the gaps between the top runners. I have got all the leaks released till now compiled in a list below. We would like to remind you that these are still leaks which cannot be totally relied upon. There might be some changes which will be implemented when we see the final build.
Windows 8.1 rumoured features:
Password manager in IE 11
Download full E-mail automatically
Speed dial added
Mute notifications for intensive conversations
Download E-mail settings based on Usage – Automatically change the download frequency based on your usage
Weather information in Week view calendar
Get Apps to add contacts – setting to search for apps to add contacts to your phone
Select Storage card for Apps, Music, Photo's and Downloads
Upload Status Photo – This will give a different overview of what's the status of the uploads.
Maps let's you set a default "Voice" navigation app
Dedicated Xbox Music app
Bing Podcast
Navigation bar – A dedicated soft button bar in place of hardware buttons on the bottom of the screen. Transparent or theme colored
Official Google authentication which will make Google calendar work
Email notification in Status Bar
Upload from browser
Improved Keyboard and introducing Swype
Larger time on Lock screen
Advertising ID settings – Controls your history activities between apps.
Project my Screen – Allows probably through the USB port or wireless similar to Nokia Beamer to project your screen on other monitors and TV's.
Allowed NFC even when phone is locked
Week view in Calendar
App synchronization between Windows Phone 8 and Windows 8
Optimised share options
Battery Power Sense Windows Phone 8.1
Messaging settings – Added confirmation options for SMS, text and MMS
Ringtone and Sound settings – Vibrate on/off in silent mode added.
Volume controls – Separate volume controls for Phone/Text and Media /Apps.
Location settings – Add visual circle icon when an app request location services.
Notification Center – Quick access to all your connectivity center and all your notifications in one place
Audio/video transcoding, Hardware accelerated.
Media editing: audio and video; Audio effects, video effects; Slow motion video.
Apps can capture audio/video from themselves.
Stereoscopic 3d support.
Wi-Fi Direct – a Wi-Fi standard allowing direct peer-to-peer connections over Wi-Fi without an access point.
Windows Phone 8.1 apps won't run on 8.0 devices until they upgrade.
Documentation confirms ALL current Windows Phone 8 hardware to get 8.1.
Dev tools: SemanticZoom, DatePicker, TimePicker.
PlayTo support.
YouTube Player – including HTML5 video support
File picker.
Geofencing – API for location-based reminders.
Background tasks: – Bluetooth signal strength, Chat message notification, Device connection change, Device use trigger, Gatt characteristic notification, Location, Push notification, Rfcomm connection, System event, Timer.
Slide down to close apps.
USB choices.
Updated camera layout and Photo & Camera settings.
Back button no longer terminates the app.
No more XAP – instead APPX.
VPN (Virtual Private Network)
OneDrive – (previously SkyDrive) with integrated file browser
Filter through installed apps – by usage/install date.
Efficient multitasking.
Install apps on inserted SD card.
Internet Explorer 11 – improved with WebGL and Normal mapping support.
Bing smart search
Redesigned Xbox Game Hub.
Twitter integrated more deeply into the contacts hub
Facebook account option removed
Quick settings access – (Wi-Fi, Bluetooth, etc.) by doing a quick swipe from the top of the screen
Action Center accessed by doing a full swipe from up to the bottom which is separate from the Notification Center (kinda like what's in iOS 7)
Possibility to mark a Live Tile as read by swiping from the left of said tile.
Auto-updates for installed apps
Better backup functionality
Bluetooth 4.0 LE – to non-Lumia Windows Phones
The changes show that Windows 8.1 will catch up to what Android and iOS currently offer, primarily what Android currently offers. This will create more opportunities for Windows Phone ecosystem with the modern UI. Hope these come true and Microsoft does not screw up the update this time.
Check out the leaked screenshots in the gallery below:
Sources : Mobility Minded, WPCentral, WMPoweruser, WindowsPhone Hacker