The biggest evolution in Television technology we have seen in the recent past is the streaming services like Hotstar, Netflix, Amazon Prime Video, etc. There are also devices like Google Chromecast and Amazon Fire Stick which will convert your normal TV into a smart TV. This resulted in low demand for the DTH services because everyone now has a fast internet connection at home stream whatever they want through the above-mentioned devices and services. Well, the DTH service provider Tata Sky has made its move to launch the Tata Sky Binge Service which combines the DTH services with the streaming services into a single device.
Tata Sky has collaborated with Amazon with this service to combine the DTH channels with other streaming services such as Hotstar, EROS Now, and other services which are on the Fire Stick. Basically, you'll just have to insert the new Fire TV Stick with Tata Binge into your TV and you're all set.
How to subscribe to the Tata Sky Binge Services
All you have to do is go through their website and navigate to the Tata Sky Binge Service section and register yourself by giving a missed call on the provided number. After that, a Tata Sky representative will contact you regarding the same and visit your home along with a unique Amazon Fire TV Stick. The representative will set it up for you and give a demo of the interface. This is for the users who already have the Tata Sky, the billing amount for this will be added to your total bill amount.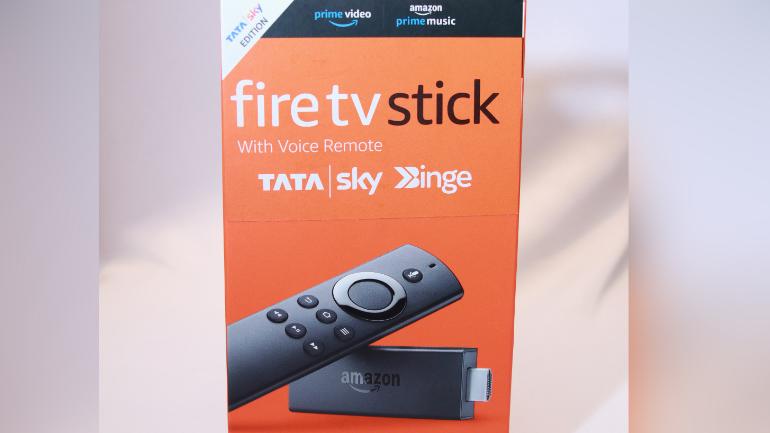 Content provided
The user interface will be similar to that of an Amazon Fire TV Stick but with minimal changes at few places with the Tata branding. You will also get a unique set of features along. Tata Sky users will be able to get this service at a cost of Rs.249 per month in which you will get at least four premium subscriptions; Hotstar, Eros Now, Hungama Play, and SUN NXT.
Apart from the above-mentioned streaming services, users will be able to watch their usual DTH channels as well. One advantage is that you can stream the content of TV channels up to the previous 7 days. Users will get a free Amazon Prime service for three months after which they will be charged Rs.129 per month.
All-in-all, this is a great option for the users who are always switching between their TV channels and other streaming services. Will you be willing to get the Tata Sky Binge Service subscription?