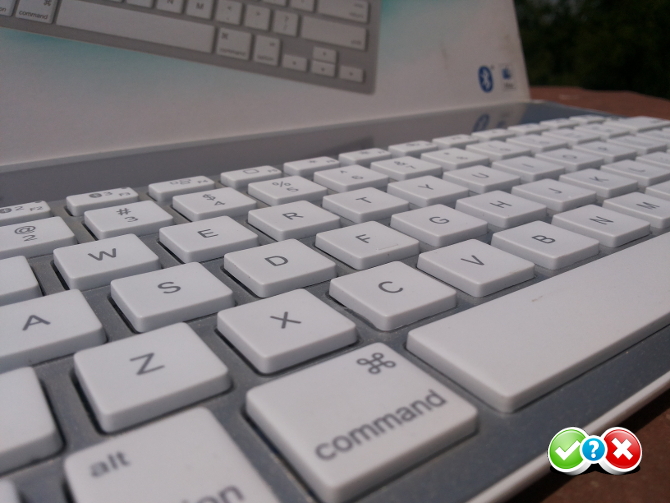 Some of my friends were surprised when I told them that I got this Logitech wireless solar keyboard for review. To be honest, there were two or three of them who didn't know that solar keyboards are already out in the market. Last time we reviewed the Logitech Solar Keyboard Folio for iPad, which was actually a great product. This time we have the K760 for review which is a general purpose Bluetooth keyboard and can be used over any Human Interface Device (HID). Want to know more? Read our detailed review below.
Sales package: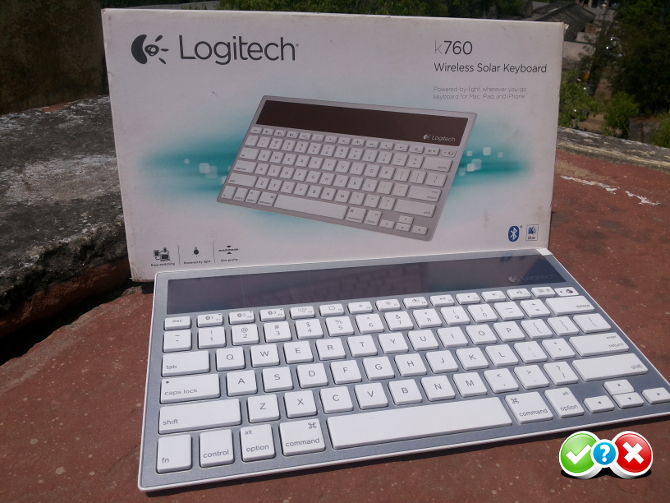 As usual the keyboard was stuffed in a good package with two layers of cardboard wrapping, protecting it from any possible damage while handling. Along with the keyboard you will the user's manual plus the warranty card, normal stuff; nothing different. This keyboard is branded as only for iMacs, MacBooks, iPads and iPhones, but knowing the fact that it communicates between devices via Bluetooth over HID, we tried it on a Linux machine with Bluetooth support, Android tablets and smart phones, and a BlackBerry PlayBook. It worked on every device, and it will work on each device supporting HID over Bluetooth.
The keyboard layout is with respect to OS X after all it has been designed for Macs, so you have to deal with it. On the top, we have the solar panels, and below that we have the full featured Mac keyboard with enough key space and special keys for control, making it easy to replace it for the primary one.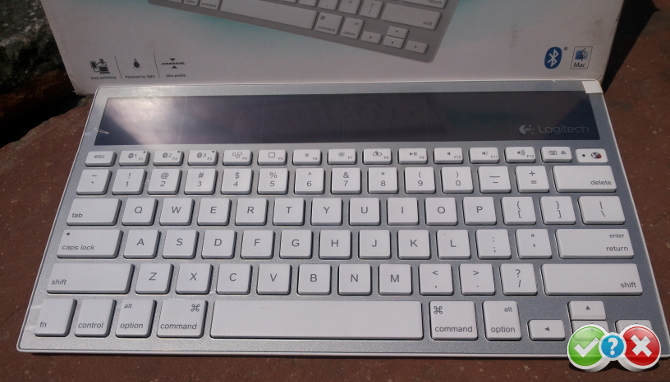 Conclusion:
Logitech wireless solar keyboard K760 is a general purpose Bluetooth keyboard which depends on solar energy for power. From the PVC-free construction to the fully recyclable box, the K760 keyboard is designed to reduce its environmental footprint. It is specifically made to work within the Apple ecosystem, but fortunately every Bluetooth device communicates with the same technology making it compatible with anything having Bluetooth HID support. The best part is that it can keep up to three devices in memory, so we don't need to pair them again.
The battery for this keyboard is following a similar trend as we had seen with the keyboard folio for iPad. Logitech has claimed it can run for 3 months even in complete darkness when full charged. The good thing about these solar keyboards is that the hassle to replace battery is now gone. We just need to keep it out in any light, and we are good to go.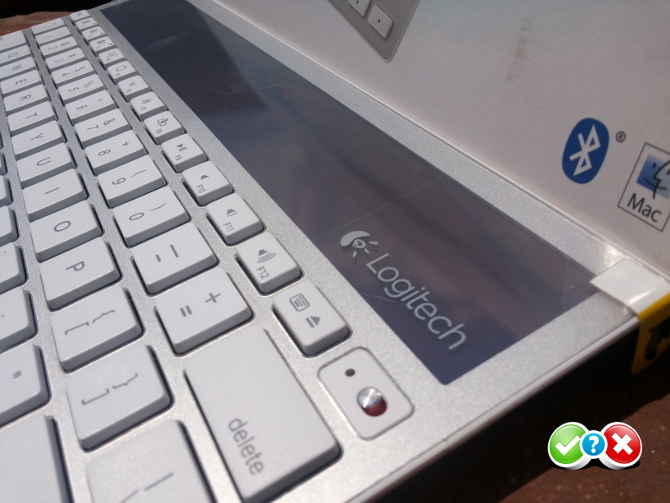 Logitech K760 keyboard has been priced at an MRP of 6950, so we think it comes under the expensive category. Solar powered products obviously are expensive but this is kind of reaching the height. Flipkart has it for 5778 which we think still needs to go down to 5. Maybe we will see some price drop with the launch of superior models.
[easyreview title="Install or Not Scorecard" cat1title="User friendly" cat1detail="" cat1rating="3.5″ cat2title="Performance" cat2detail="" cat2rating="4.5″ cat3title="Design" cat3detail="" cat3rating="4.0″ cat4title="Value For Money" cat4detail="" cat4rating="3.5″ summary=""]