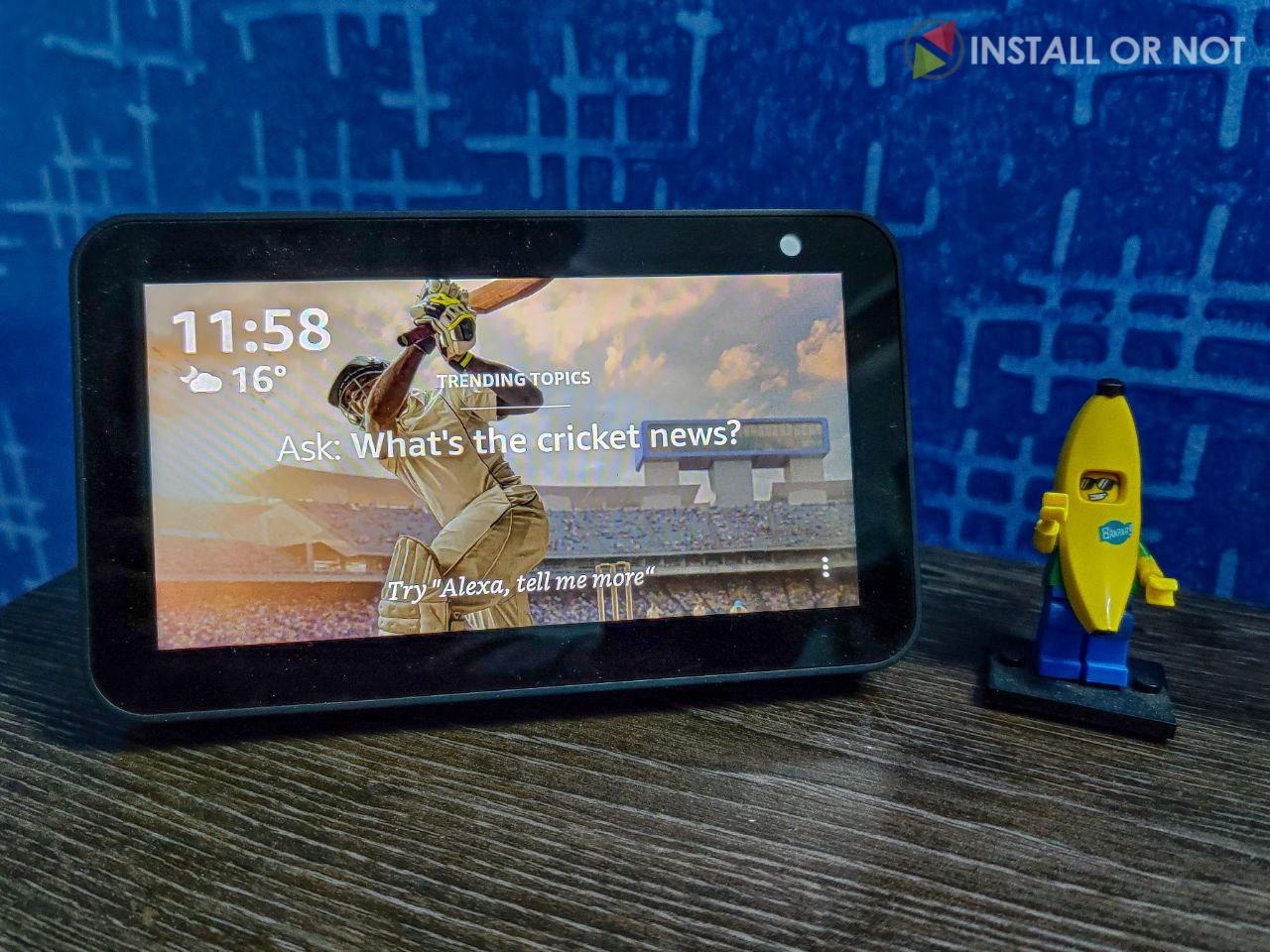 Smart speakers have come a long way ever since the growth of personal assistants went to the next level. Amazon's Alexa based Echo speakers one of the best smart speakers one can buy in the market. And with more inputs, Amazon came up with a smart display, the Amazon Echo Show which comes with a 10-inch display and is priced at Rs. 22,999. Now, Amazon has launched a smaller version of it, the Echo Show 5 which comes with a small 5.5-inch display and is priced at just Rs. 8,999. Well, how good is this new affordable smart display and where does it stand when compared to other smart speakers? Let's have a look at the review of the Amazon Echo Show 5.
Design and Ease of usage
The design of the Amazon Echo Show 5 is just like its elder sibling, the Echo Show which is a 10-inch display device. And as the name suggests, the Echo Show 5 comes with a 5.5-inch display which does look tiny especially after having used many larger phones. On the device, you get the same old curved mesh casing like that of the Echo Show, along with the volume rockers, a mute button, and a shutter for the camera lens for privacy. Nice work there by Amazon here.
At the back is the power port and since you don't get a battery in here just like any other of personal assistant devices, you will always have to keep it plugged in which means you can't just walk out of rooms by holding it in your hands. It is made to be put in a specific room and a place in a home where you could make proper use of it. There's also a MicroUSB port and a 3.5mm headphone jack along with the power socket.
Coming to the front, the Echo Show 5 sports a 5.5-inch 960 x 480 resolution display which is up to the mark for basic functionalities like displaying clock, weather, and other information regarding activities performed on the device. Right below the screen is the speaker grill which is a 1.65-inch speaker driver that throws the sound directly on the surface where the device is placed.
Features: Amazon Echo Show 5
As the name itself suggests, the Echo Show 5 solely depends on Alexa for its main functionalities. The basic features of the Echo Show 5 include that it lets users make video calls and there is also a dedicated drop-in feature that lets you make a call from any smartphone if the Alexa app is installed. And although there is a YouTube app, you can play it via the browser, watch videos, and use Amazon Prime Video.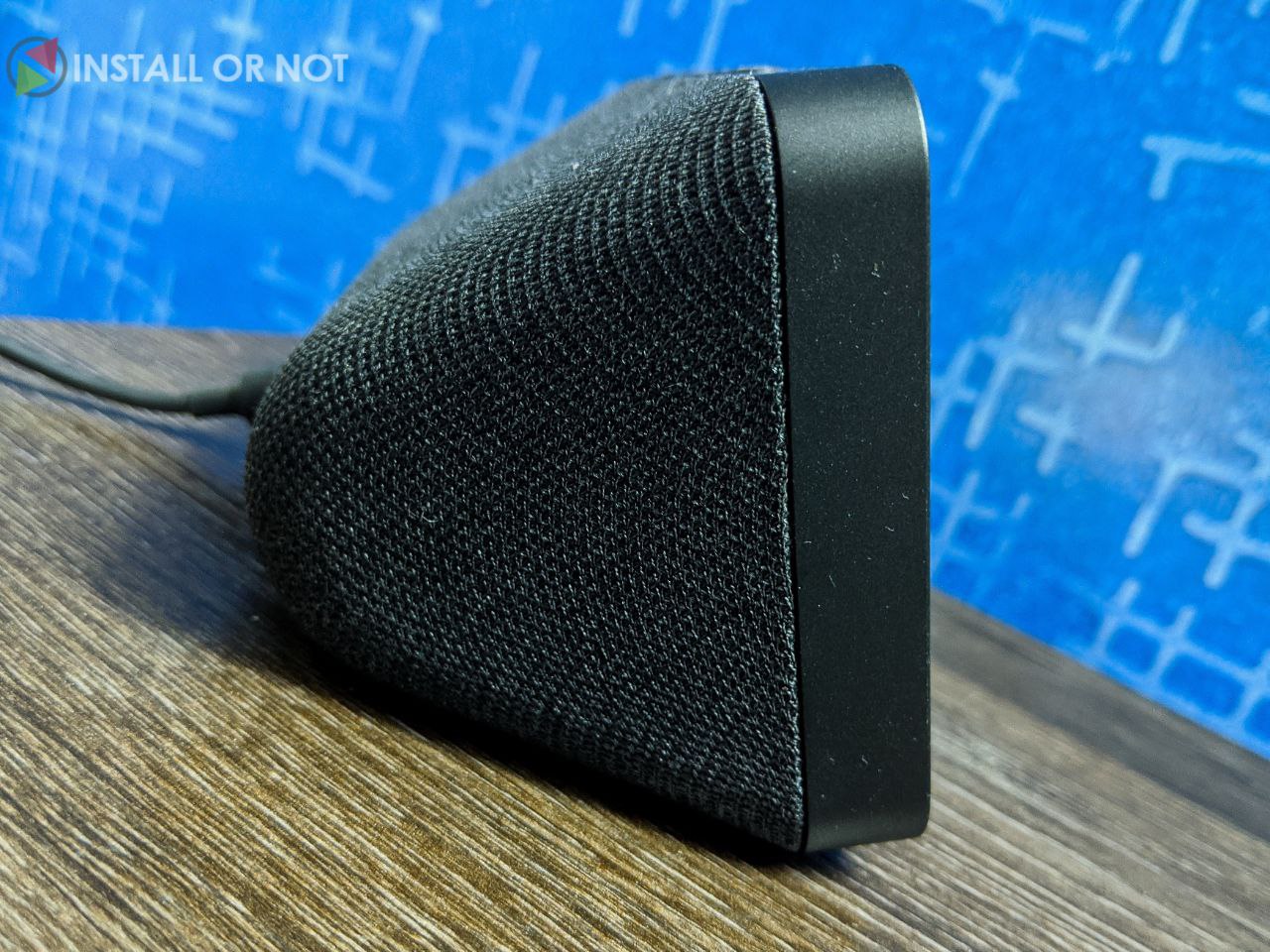 The core features also include that it lets you connect to other smart home devices and set up automated commands at a particular time that will have to do with your other smart home devices. And as said earlier, the Echo Show 5 is not capable of looking up for video on YouTube when you ask it, instead, it shows up results from Vimeo and the low resolution isn't that good enough to watch videos. Now come on, who would want to watch videos on this small display when you got a larger phone in your pockets?
Anyway, the Echo Show 5 on the whole in terms of features is still yet to find a perfect place for its usage. I think the concept of the smart display from Amazon is quite innovative but still has time to get customers. For the best, it would be helpful if Amazon provided a more integrated app functionality.
Sound Quality
For all the features discussed above, Echo Show 5 is certainly not a secondary tablet device for yourself. Moreover, it is not the device someone would want to listen to music with because, when compared to its sibling, the larger Echo Show, it only has smaller output at 1.65 x 4W output. It is not as loud as the Echo Show, and the volume and components are one-sided. Although you can manage or modify the levels of bass, treble, and mids in the Alexa app, it does no larger change to make the sound quality any better.
Overall, it is not a device for you to listen to music as the sound quality is just on par. However, listening to radio stations, podcasts and talking to Alexa herself is good enough because it does not include many instruments.
Verdict
The Amazon Echo Show 5 is priced at Rs. 8999 and is the perfect choice for a smart display under the sub 10k range currently. It has the advantages of Alexa with both the sound and display just like the Echo Show for a much affordable price. If you are especially looking for a smart speaker and are just wondering if the smart display is any good, it is up to your preferences. Because, there are many better-sounding speakers at this price range like the Google Home, but that doesn't have a display. Overall, only go for the Echo Show 5 if you really want to try out a smart display.